Land Rights and Resettlement in Indonesia in the Aftermath of the 2004 Tsunami
by Zarah Rahman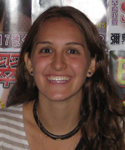 Zarah Rahman
The 9.0 magnitude earthquake that struck off the coast of Sumatra, Indonesia on December 26, 2004 triggered the most devastating tsunami in modern history. Literally no aspect of life was left untouched in Aceh, Indonesia, the region most severely impacted by the tsunami. Nearly 128,000 people were killed and 500,000 people displaced in Indonesia alone. In addition, the tsunami damaged 300,000 parcels of land, and completely destroyed homes, landmarks, boundaries, land documents and other evidence of land ownership and tenure. For those who survived, but were displaced from their homes and land, the period following the tsunami was one of extreme insecurity. Once basic needs such as food, water and clothing were met, the government and NGOs focused attention on resettling the displaced so that they could begin their lives and livelihoods again. Displacement and damage to land in Aceh occurred in a context where land is primarily governed through a customary, non-formalized system of land rights. This system, in which there was little formal documentation before the tsunami, added to the insecurity felt by the displaced and created a unique challenge for those actors providing housing. This thesis explores how effective the post-tsunami recovery programs and policies in Indonesia have been in addressing land insecurity in order to facilitate the return of the displaced to their homes and villages. Analysis is based on field research conducted in Aceh, Indonesia. Interviews were conducted with relevant stakeholders including representatives of local and international NGOs, government officials, village leaders, and tsunami victims. Three major topics are addressed; community land mapping and dispute resolution, formal land titling, and resettlement of the landless.
The destruction of land records and damage to land parcels in Aceh has been a central issue in the post-tsunami reconstruction. Due to the scale and degree of destruction of physical boundaries and land and property ownership documents, community knowledge served as the basis for identifying land rights in post-tsunami Aceh. This was accomplished through community land mapping and dispute resolution conducted by community members and leaders, and facilitated by international and local NGOs. These village level processes laid the groundwork for rebuilding houses and infrastructure. Despite the desire for absolute certainty of land ownership, given the situation in Aceh, NGOs and other agencies involved in the provision of housing have relied on community mapping and the testimony of neighbors and community leaders and not required formal evidence of pre-tsunami land ownership.
Government policies, as formulated by the Indonesian government's reconstruction agency, the BRR and the government land agency, the BPN, were formulated after these activities had begun. Therefore, the government policy framework in fact did not play an important role in initiating community mapping in Aceh. Despite the absence of a clear government framework from the beginning, community mapping has proceeded relatively smoothly and democratically in Aceh. Factors contributing to this success include the close-knit character of Acehnese society and distinct efforts on behalf of NGOs to ensure that participatory methods of mapping were used. In addition, checks and balances that exist at the village and district levels have limited land grabbing by the village head or other village authorities. However, larger land grabs and disputes, especially in cases where there is a great imbalance of power, such as between villagers and the military, remain unresolved.
While community land mapping and NGO housing programs have largely met the needs of tsunami victims whose houses were destroyed but whose land remained intact, there remains a large category of landless people whose needs are unmet. Among the displaced, those whose land was submerged by the tsunami, urban renters, and those who held secondary rights to land (such as squatters) remained in barracks or other temporary shelters two years after the tsunami. While NGOs may be willing to provide housing to this sub-population, given the legal nature of land, the government or individual land owners must be the ones to find land on which these houses can be built. The experience in Aceh demonstrates community based processes of selecting land for resettlement achieve more optimal and sustainable outcomes than a top down approach in which the government takes the lead. While the government and aid agencies can provide resources, funding and technical assistance, communities themselves are in the best position to make decisions regarding relocation and resettlement.
In addition to these community-based processes for reclaiming land, the Government of Indonesia partnered with the World Bank to initiate land registration and titling under the Reconstruction of Aceh's Land Administration System Project (RALAS). This project has not proved to be an integral component of the process of resettlement, and formal titles have been unnecessary for rebuilding. RALAS has brought to light important questions in Aceh regarding the value of formal land titling compared to customary systems of land rights. In Aceh the benefits of formal title differ substantially between urban and rural areas. There is much greater need for formal titles in urban areas where there is greater mobility and weaker social networks. In rural areas, conversion from customary to formal systems of land administration not only has limited benefits, but may also have harmful effects.
Forced displacement and damage to land and land administration systems are common in the aftermath of a natural disaster. The successes and unmet needs observed in Aceh, Indonesia, provide insight into how the issues of displacement and land insecurity can best be handled in the wake of future natural disasters.