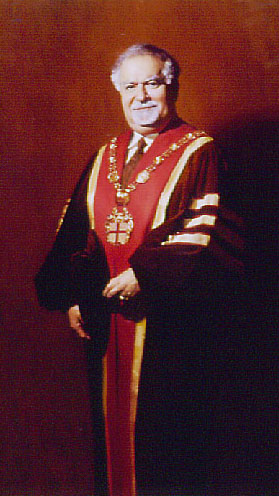 This portrait of Vartan Gregorian, 16th president of Brown University, was painted by Warren Prosperi of Southborough, Mass. It was unveiled Friday, May 22, 1998, at a dinner of the Brown Corporation. Gregorian, sworn in as president in January 1989 and inaugurated on April 9, 1989, served through September 1997. The portrait hangs in Sayles Hall.

Photograph by John Forasté

Return to news release 97-135.