Social science departments will welcome 11 new faculty this fall
Cathy Lutz and Kay Warren in anthropology; Anna Aizer, Frank R. Kleibergen, Kaivan Munshi and Howard Rosenthal in economics; Mark Swislocki in history; Jennifer L. Lawless, Richard Snyder and Scott W. Allard in political science; and Shirley Brice Heath as professor-at-large.
[Return to news release 03-015, or see other faculty in humanities, physical sciences, or life sciences.]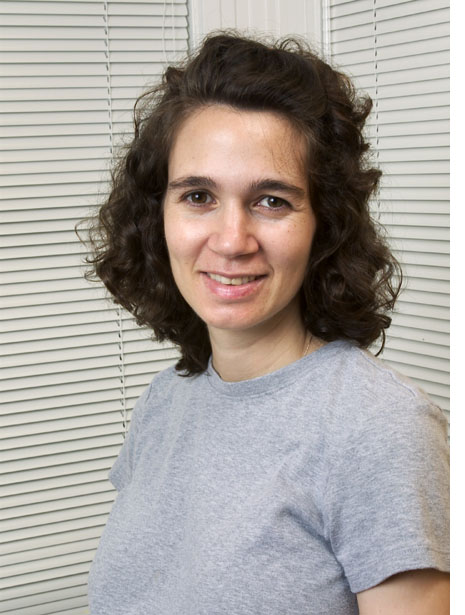 Labor and health economist Anna Aizer's most recent publication asked whether outreach matters in Medicaid enrollment. Her conclusion: a firm Yes.
There are about 10 million uninsured children in this country. Nearly half of them are eligible to use the public health insurance program Medicaid but not are using it. As a graduate student at the University of California–Los Angeles, Aizer studied the effect of California's aggressive outreach campaign to enroll families in Medicaid. With application assistance, she found, greater numbers of Asian Americans and Hispanics began to participate in the Medicaid program. Further, there was a decrease in the number of avoidable hospitalizations – those for which a patient should instead visit a doctor's office. California's legislators received a copy of her report. She also presented findings about advertising's effect on Medicaid enrollment at the summer meetings of the Econometric Society and American Economic Association in 2002 and 2003.
Another aspect of Aizer's research focuses on public investments in children in the form of subsidies for adolescent after-school programs. While much attention has been paid to the effect of childcare subsidies on outcomes for preschoolers, Aizer is interested in what happens to unsupervised teens and pre-teens before their parents return home.
Aizer received her master's degree from the Harvard School of Public Health and her doctorate in economics from UCLA. In between, she worked at Mathematica Policy Research as a senior health analyst. It is there that she developed an interest in policy research. "There is very little research on why so many don't use the Medicaid program," she said. Aizer was earlier exposed to the needs of the underprivileged as a case worker for the Neighborhood Center for Homeless People in New York. She comes to Brown following a year-long postdoctoral fellowship at the Center for Research on Child Wellbeing at Princeton University.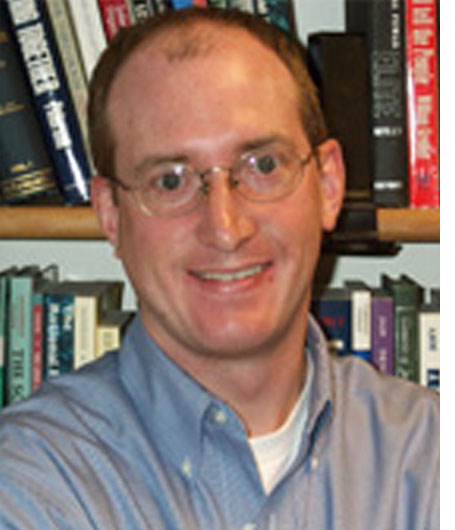 Scott Allard's interest in American social welfare policy is personal. When he was an undergraduate at the University of Minnesota, his father experienced a long spell of unemployment. Allard saw the importance of the social welfare safety net firsthand. "It was a powerful example of how important the safety net is to families and individuals," Allard said.
Allard comes to Brown from Syracuse University where he was an assistant professor in public administration and senior research associate at the Center for Policy Research. He received his bachelor's degree in political science at the University of Minnesota and his doctorate in political science at the University of Michigan, where he studied with poverty scholar Sheldon Danziger. It was an opportune time to delve into the subject because historic welfare reform was taking place at the national level. Allard will return to the University of Michigan this fall to spend a month at the National Poverty Research Center.
Allard's work involves the impact of spatial access on labor market opportunities and access to social services and their effect on welfare reform outcomes. He also studies issues of American federalism and intergovernmental relations as they relate to social policy. Allard authored a Brookings Institute report in 2001 titled Place, Race and Work: The Dynamics of Welfare Reform in Metropolitan Detroit.
Taught the importance of community involvement by his parents at an early age, Allard finds that his work in American social welfare policy allows him to pursue issues that may effect change. "With my approach to studying social policy, I feel I can contribute something of value to program managers, non-profits, and policy-makers in the community," he said. In the spring Allard will teach a course on public policy analysis and a seminar on quantitative research methods.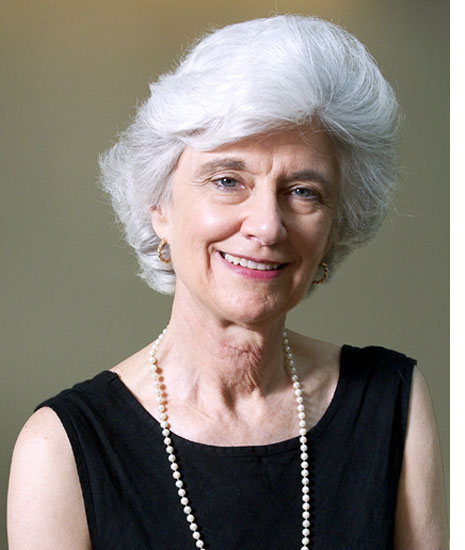 Linguistic anthropologist Shirley Brice Heath is interested in learning environments outside of teacher-led classroom instruction. Heath recently retired as the Margery Bailey Professor of English and Dramatic Literature at Stanford University and will join Brown as a professor-at-large for a three-year term. She specializes in oral and written language, youth development, race relations and organizational learning.
Since 1987, Heath's primary research has been with young people in under-resourced neighborhoods who learn entrepreneurial and community-building skills as they help create and sustain positive learning environments that contribute local cultural and economic resources. She is widely known for her work with young people in the townships of Johannesburg, South Africa, and with economically disadvantaged communities of the United States. She is particularly interested in documenting organizational structures and communication practices that surround everyday learning and progression in complex task achievement. One product of Heath's research, a documentary video ArtShow, describes four youth-based arts organizations in this country and details the ways in which young people defy the public perception of youth as vulnerable, apathetic, and disengaged from productive challenge. Since its release in 1999, the documentary has been screened at the Museum of Fine Arts in Boston, the Corcoran Gallery in Washington, D.C., and locations in London and Stockholm. Additional screenings are scheduled in Chicago and New York.
Heath is also the author of the prize-winning book Ways with Words: Language, Life, and Work in Communities and Classrooms and co-editor of Identity and Inner-City Youth: Beyond Ethnicity and Gender, as well as several other books and more than 100 articles and book chapters. She teaches courses in English, linguistics and anthropology.
Heath received her doctorate in linguistic anthropology and Latin American studies from Columbia University and was a member of the Stanford faculty for more than 20 years.


Frank R. Kleibergen is an econometrician whose focus is improving the statistical tools used by researchers in his field. Until recently it was commonly thought that the use of a large dataset automatically implied an economic model was conducted in a statistically sound manner. But in many cases these statistical tools give the misleading indication that a researcher's results are precise even when they are imprecise, according to Kleibergen. "There is thus a need for statistical tools that reflect these results in a more trustworthy manner," he wrote.
Kleibergen comes to Brown from the University of Amsterdam where he was an associate professor. Earlier in his career he held faculty positions at Tilburg University and Erasmus University Rotterdam in the Netherlands.
Kleibergen highlighted the importance of his line of research by examining a 1991 study published in the Quarterly Journal of Economics. In that study, the authors used birth related variables to determine the return on education for earnings. However the large dataset did not lead to strong findings and Kleibergen subsequently found its conclusions weak.
This line of study is not limited to birth-related variables, however. Kleibergen is currently finishing a paper that explains why robust statistical techniques need to be more precise in other cases. Kleibergen received his master's degree in econometrics from the Erasmus University of Rotterdam, where he won the Economics Faculty Thesis Award. He also received his doctorate from the University's Tinbergen Institute.
"He has solved some problems that people had been working on for years," said Andrew Foster, chairman of the Department of Economics.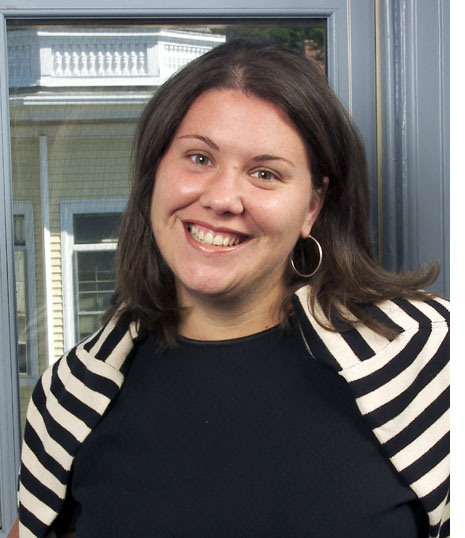 When Jennifer L. Lawless was an undergraduate majoring in political science at Union College, she thought there was something fundamentally wrong with the fact so few women entered politics – just 14 percent at the national level. Lawless sought to determine why there were far fewer women than men holding public office despite the fact there is no bias favoring men at the polls.
That question led to a master's degree in 2000 and doctorate in 2003, both in political science from Stanford University. Her expertise includes American politics, women and politics, and the role of gender in political ambition.
As part of her research, Lawless surveyed 8,000 lawyers, business leaders, educators, and political activists – the top four professions preceding a career in politics – and found women were less likely than men to think about entering politics because they were less likely to be recruited or deem themselves qualified to hold office. There are now 14 women in the 100-member U.S. Senate and 60 in the 435-member House of Representatives. Lawless presented her research, "Entering the Arena: Gender and the Initial Decision to Run for Office," at last year's meeting of the American Political Science Association.
The native of New York decided to return to the East Coast from California to teach at Brown because "I think it's important to integrate teaching and research and I wanted to be at a place that valued both." She won the Stanford University Centennial Teaching Award in 2002, and the Departmental Award for Excellence in Teaching in 2001. While at Stanford, Lawless also convened a committee of professors and graduate students to develop a guidebook for teaching assistants, and served as editor on the final product. She will teach introduction to statistics to undergraduates this semester.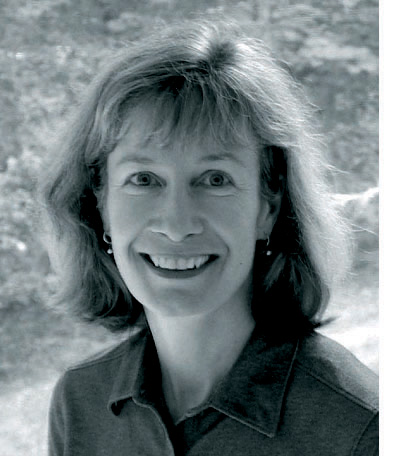 Lots of American teen-agers protested the Vietnam War, and Catherine A. Lutz was no exception. "I was disturbed by the fact that tragic violence was going on in my name," said Lutz. Her father was a Navy officer who had served in World War II and the Korean War and they didn't always agree about the war. But her questions about the war and her familiarity with the military drove Lutz' research interest.
Lutz recently studied the impact of this country's largest military base, Fort Bragg in North Carolina, on the economic, social, cultural and political conditions around it. The picture that emerged is in her resulting book, Homefront: A Military City and the American 20th Century. The town has an extremely high rate of poverty, high rates of domestic abuse, and a retail-dependent economy. It also has the most ethnically diverse population in the state, alongside a history of racial violence, according to Lutz. Homefront garnered several literary awards and an enthusiastic reception from her father, who died shortly before its publication.
During the fall semester, Lutz will turn her attention to East Asia and study the impact of U.S. military bases in Guam, Okinawa and South Korea.
Lutz earned her bachelor's degree in sociology and anthropology at Swarthmore College and her doctorate in social anthropology from Harvard University, where she also began her academic career. She was an assistant professor at Harvard and went on to become an associate professor at the State University of New York–Binghamton and professor at the University of North Carolina–Chapel Hill. Lutz currently serves as the president-elect of the American Ethnological Society and serves on the editorial boards of the American Anthropologist and several other journals.
When she begins teaching in the spring, Lutz will offer courses on war and society, gender, and cultural anthropology.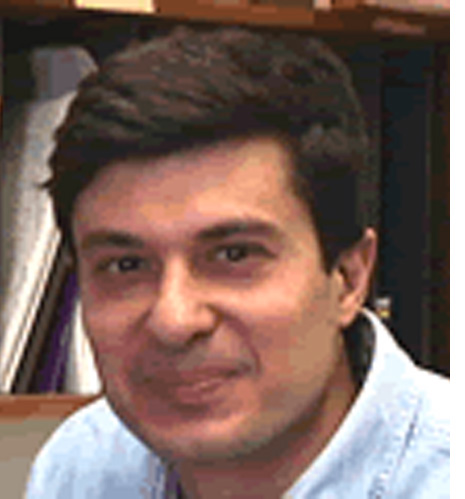 As an undergraduate engineering student at the Indian Institute of Technology, Kaivan Munshi pursued a career in architecture. He wanted to better the world by designing low-cost housing, and he came to the United States to study urban design. But once enrolled in a master's degree program at the University of California–Berkeley, Munshi was required to take a microeconomics course, and that changed his life course. He discovered his deep interest in economics and went on to receive a doctorate in the subject in 1995 from MIT.
Munshi specializes in development economics, especially institutions in developing countries and migrant communities in the United States. Among his recent and forthcoming publications are papers about Mexican migrants in the U.S. labor market and about community-based credit networks in India. Munshi and his wife, Nancy Luke, a newly appointed assistant professor (research) of population studies, also have conducted research on the marriage institution in sub-Saharan Africa and India.
Munshi has held faculty positions at Boston University, the University of Pennsylvania, and MIT. He is also a faculty research fellow at the National Bureau of Economic Research and a member of the Working Group on Formation and Decay of Economic Networks at the Russell Sage Foundation.
Munshi is the recipient of two National Institutes of Health grants and a National Science Foundation grant. He will use the latter, a three-year award that begins this year, to study informal networks and economic development with Mark Rosenzweig, the Mohamed Kamal Professor of Public Policy at Harvard University.
Munshi will teach both a graduate and undergraduate course in the spring.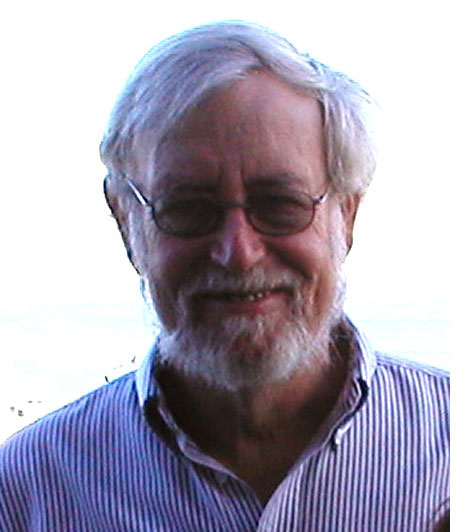 Howard Rosenthal explores the connections between voting behavior and the economy. Rosenthal, the Roger Williams Straus Professor of Social Sciences and professor of politics at Princeton University, will join Brown for a three-year term as a distinguished visiting professor of economics.
Rosenthal's research interests include voting and coalition theory, political economy of finance, taxation, and public goods. Among his recent books are Partisan Politics, Divided Government, and the Economy, and Congress: A Political-Economic History of Roll Call Voting, as well as the forthcoming Income and Politics. Rosenthal discovered his interest at the intersection of politics and economics as an undergraduate at the Massachusetts Institute of Technology. There, he received a background in mathematics and statistics with the goal of becoming a physical scientist, but instead used the knowledge to answer political science questions. At the time, it was unusual. Now, "the boundaries between the disciplines are becoming increasingly vague," he said.
Rosenthal held faculty positions at the University of California–Irvine, Carnegie-Mellon University, and a dozen visiting appointments and fellowships before joining Princeton in 1993. Along with faculty members at Carnegie-Mellon University and Princeton, he developed "Voteview," a relational database with display of roll call voting patterns in geographic and ideological spaces.
Two of Rosenthal's children followed him into academia, one at nearby Boston University. "It just worked that way," Rosenthal noted wryly. "There is what we call in economics some transmission of human capital," which is to say that the information about a particular field that parents impart "has a lot of influence" on their children.
Rosenthal will teach two courses during the fall semester, an undergraduate class on politics and finance, and a graduate course with Enrico Spolaore, assistant professor of economics, on political economy.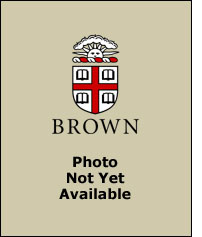 Asking 14 of the leading scholars in his field of comparative politics to explain their passion for their work was a task Richard Synder embraced. Snyder will share those 14 interviews with Brown students when he begins his appointment in January. One of Snyder's first courses will be a graduate seminar on theories of comparative politics. The reading material will include his interviews paired with the scholars' publications. "It's a unique glimpse at how research is really done in my field," said Snyder, who will also teach a course on Latin American politics with a focus on political economy.
Snyder received his bachelor's degree in social studies from Harvard and his master's and doctoral degrees in political science from the University of California–Berkeley. He has been at the University of Illinois–Urbana/Champaign since 1997, and during the fall semester, he will complete a fellowship at the Helen Kellogg Institute for International Studies at the University of Notre Dame, researching contemporary civil wars.
"It's a very exciting time to come to Brown ... to a department that is building itself," said Snyder. "The many opportunities for interdisciplinary synergies excite me."
Snyder's first book was partly inspired by a friend's business with Mexican coffee farmers. That business turned Snyder's attention to deregulation efforts in Mexico. Deregulation did not result in a free market there, Snyder found, because politicians and organized interest groups at the subnational level – state governors and the like – mobilized to reregulate markets that had been deregulated. His findings were published by Cambridge University Press in 2001 as Politics after Neoliberalism: Reregulation in Mexico.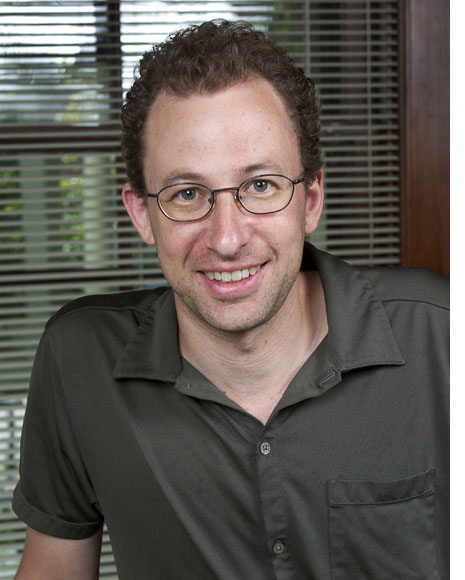 It could be said that Mark Swislocki eats and breathes Chinese cultural history. He specializes in Chinese history from 1600 to the present, with a research interest in food culture. His dissertation examined the culinary history of Republican Shanghai and how the diets of the city's rich and poor were drawn into a discourse on the modern and China's place in a "modern" world. The dissertation won Swislocki his doctorate in history from Stanford in 2002; he also earned his master's degree at Stanford.
Swislocki discovered his interest in Chinese language and history as an undergraduate at Reed College. Courses in those subject areas were introduced into the curriculum during his sophomore year, and Swislocki found himself drawn to make a change from a slate of coursework that had focused entirely on European civilization. "I learned through studying Chinese language and history how limited my perspective was," said Swislocki. "It challenged a lot of assumptions I didn't even know I had made."
Swislocki comes to Brown having completed a Mellon Fellowship in the Society of Fellows in the Humanities at Columbia University. He reads and speaks modern Chinese, and he reads classical Chinese, Japanese, and French. He is currently translating into English the 1988 Chinese novel Xizao (Taking a Bath), by Yang Jiang. That work of historical fiction should run to approximately 300 pages when he is finished. Swislocki is interested in the book both as a great novel and as a useful tool for teaching the history of the early People's Republic of China.
This year, Swislocki will teach a two-semester undergraduate course on the history of modern China and a course on Chinese medical history, titled "Chinese Bodies."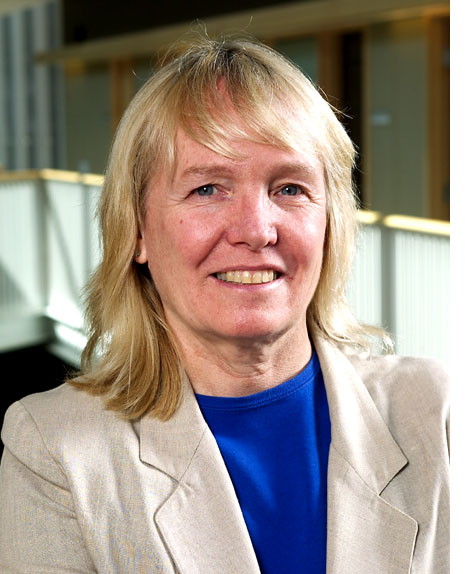 Political anthropologist and Latin Americanist Kay Warren comes to Brown by way of Princeton and Harvard to join the Watson Institute for International Studies. Anthropologists elsewhere are not often significant participants in international affairs programs as they are at Brown, she said.
As one who studies culture and violence, inequality, economic and social development, Warren has a deliberately global scope to her work. She is building the syllabus for her fall course about violence and the media with case studies on war and terrorism, Latin American counterinsurgency wars, the Los Angeles riots, ethnic conflicts in Northern Ireland and Rwanda, the Cold War and Vietnam War.
"How do we critically appraise the use of the media to instigate violence and at the same time understand it as a central part of peace processes?" asked Warren. "It's timely."
That could also be said about the second reason Warren is coming to Brown. Having met Ruth Simmons while at Princeton, Warren wanted to work with her again. Warren earned her doctorate in cultural anthropology at Princeton in 1974 and began her career at Mt. Holyoke College. Nine years later, she was invited back to Princeton as associate professor of anthropology and founding director of the Program in Women's Studies. After 16 years on the Princeton faculty and after becoming chair of the anthropology department, she left her alma mater to join the faculty at Harvard. Now, five years later, President Simmons has drawn her to Brown. "I welcome the chance to work at an institution where she is at the helm," said Warren.
Warren is also excited about joining Brown's growing anthropology department. So, the native Californian who received her bachelor's degree at the University of California–Santa Barbara and whose family largely settled in the West, will stay in the East.
Except for research. She will return to Japan in the spring on a Fulbright Fellowship to lecture and study a unique aspect of Japan's relationship with Latin America. This research traces Japan's long historical connection with Latin America during which one generation of migrants sought work in Latin America at the turn the century and a later generation returned to Japan during the bubble economy of the 1980s. Since then, Japan has been Latin America's largest foreign aid donor. "A global and multicultural comparative perspective – that's how I characterize what I do," she said.
######
---
News Service Home | Top of File | e-Subscribe | Brown Home Page