Transit Room Restoration
The ribbon cutting ceremony for the recently restored Transit Room was held on Tuesday, October 19, 2010.
Providence Journal video by Frieda Squires
For more about the project, see Restored Transit Room at Brown's Ladd Observatory recalls when time was tied to the stars in the Oct. 16, 2010 Providence Journal.
---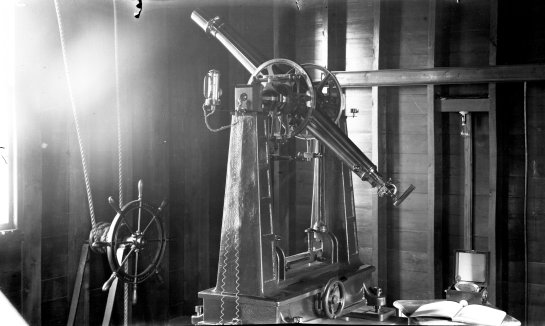 The Saegmuller transit telescope, 1895.