Welcome to the Brown University Strategic Planning website. The purpose of this site is to inform members of the Brown community about the planning process, and to collect your ideas and opinions as the process evolves over the course of the 2012-13 academic year.
The plans we develop will build on Brown's core values: a commitment to excellence at the highest levels; a spirit of innovation, independence and rigor in education and scholarship; and a deep commitment to applying research and learning to issues of local, national and global significance, in the spirit of "discharging the offices of life with usefulness and reputation" and serving the public good. Specifically, we consider how we can meet the following goals: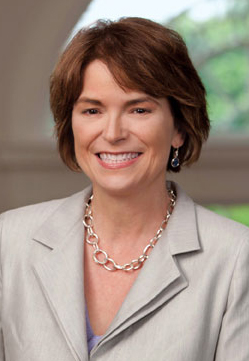 Attract and support an excellent, diverse and global student body. Talent, intelligence and curiosity are not bound by geography or economic circumstance. In addition to robust financial aid, what resources are required to ensure that Brown attracts, retains and supports the brightest undergraduate, graduate and medical students from around the corner and around the world to bring their ideas, intellects, perspectives and ambitions to our community?
Foster and nurture faculty excellence. Brown's faculty is the largest in its history, having grown by 20% over the past decade. How can we continue to recruit an exceptionally talented and diverse faculty? And how can we best support them by providing the critical resources they need to be successful in their work?
Develop signature academic initiatives that build on Brown's departmental strengths, distinctive multidisciplinary culture, and commitment to integrating education and scholarship. In what areas does Brown have particular strengths to contribute in significant ways to challenges that confront society?
Advance Brown's innovative approach to education to prepare students for the demands of the 21st Century. Brown has a long tradition of being both creative and independent in its approach to education. How can we build on the success of the open curriculum to best prepare Brown students for a technology-driven, globalized society of the future?
Reimagine the Brown campus and community. As Brown expands physically and programmatically, how should we develop the campus on and off College Hill to support our academic mission while ensuring that we maintain a cohesive community, physically here in Providence, and virtually, around the globe?
Strategic planning is both daunting and exciting. Daunting, because it requires intensive attention and commitment from members of our community over a short time period. Exciting, because we have an opportunity to articulate our highest ambitions for Brown, and develop the specific plans that will move us towards our goals. I am grateful to all of you who will contribute to the process, by serving on one of the many faculty-student committees that will address specific issues, attending meetings and forums to discuss our plans, completing surveys, or leaving comments on this website.
Sincerely,

Christina H. Paxson