Faculty Profile: James Padbury, MD, UCLA (1973)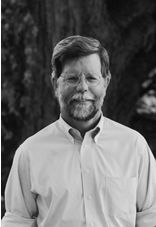 James Padbury, MD, UCLA (1973)
Professor of Pediatrics
Pediatrics
Work
:
+1
401
-
274
-
5983
Our laboratory is interested in the developmental regulation of genes involved in the growh and function of the developing heart and placenta. In addition, we are studying the genetic architecture of preterm birth and preeclampsia. We are using a combination of bioinformatics, pathway analysis, genome wide associations and deep sequencing to identify causal variants.
Biography
Dr. Padbury received his BS in biology (Magna Cum Laude) from the University of California at Irvine and his MD degree from UCLA. His postgraduate training in pediatrics and neonatology was taken at UCSF, Harvard University (Boston Children's Hospital) and UCLA. He was recruited to Brown University from UCLA in 1995. His appointments at Brown are the Oh–Zopfi Professor of Pediatrics and Perinatal Research, Pediatrician-In-Chief and Chief of Neonatal/Perinatal Medicine at the Women and Infants' Hospital and Associate-Chair for Research, Department of Pediatrics at the Hasbro Children's Hospital. He has a long-standing research interest in cardiovascular and placental developmental biology. Awards since coming to Brown University have included a program project grant in perinatal biology, establishment of T-32 supported perinatal biology training at WIH, a grant from HRSA for construction of the Kilguss Research Institute in the Jewelry District, two Center of Biomedical Research Excellence Awards (COBRE) for Perinatal Biology and a shared equipment grant for an Illumina high throughput DNA sequencing platform for the Genomics Core. He serves as an extramural reviewer for NIH, NSF, the American Heart Assn. and the March of Dimes. He is a member of the Child Health Advisory Committee of the Charles H. Hood Foundation, which awards research funds to new pediatric investigators in New England Universities. He is past Chair of the NIH Pregnancy and Neonatology Study Section (PN, 2001-07) and is currently on the NIH-NCRR Advisory Council. He is also a member of the editorial boards of the Journal of Pediatrics and the American Journal of Reproductive Immunology. He is a member of the Pathobiology, MCB and MPPB Interdepartmental Graduate Programs. He currently serves on 5 predoctoral committees and is thesis advisor to one PhD candidate in Pathobiology and an MPH candidate.
Institutions
Wih
Research Description
Our laboratory is interested in the developmental regulation of gene expression, signal transduction, and control of cell proliferation and growth in the developing heart and placenta. During the transition from fetal to postnatal life, there are numerous examples of unique expression of genes and/or differential mechanisms for regulation of gene expression and the control of cellular growth that are unique to this developmental period. Moreover, the mechanisms for regulation of development during the fetal and early postnatal period inform important regulatory mechanisms governing cell function, organ maturation, health and disease in later life. We hold the view that "looking through the prism of development" provides not only insights but in some instances experimental and testable hypothesis for how regulatory pathways are governed.

We are studying the developmental expression and regulation of placental genes. We have shown that dysregulation of placental gene expression accompanies adverse intrauterine conditions including intrauterine growth restriction, preeclampsia, exposure to recreational drugs. This dysregulation of gene expression in the placenta is associated with epigenetic changes in several important candidate genes. These effects likely underlie the mechanisms for "fetal programming." We are using both a candidate gene approach and a genome-wide approach to identify these mechanisms for the fetal origins of later disease and using the placenta as a model system.

Growth of the heart is highly regulated. During late fetal and early postnatal life, cardiac myocytes are actively proliferative. They then exit the cell cycle and are terminally differentiated. However, this dogma of cardiovascular biology has recently been challenged. Evidence for cardiac stem cells and the use of bone marrow derived stem cells in the repair and regeneration of adult heart is an active field of investigation. Our studies show that beta1 adrenergic receptor gene expression and the activity of the Pi3K signaling pathway are developmentally regulated. We have shown that a high level of tonic signaling through the beta1 adrenergic receptor and coordinate upregulation of all the signaling elements in the Pi3K pathway are driving cardiac myocyte proliferation during the developmental period. Ontogenetic studies show that the high activity in the Pi3K pathway in the developing heart abruptly decreases as cardiac monocytes exit cell cycle. We have created a mouse which allows cardiac-specific conditional overexpression of Pi3K and we are exploring the role of this signal transduction pathway in early cardiac growth and development and the mechanisms for repair and regeneration in the adult heart.

We are also interested in the unique role of the placenta in immune protection of the fetus. The fetus is a semi-allograph and fetal placental unit has evolved novel mechanisms for protection against maternal anti-fetal immune responses. Included among these is the expression of immuno-modulatory cytokines, such as IL-10. Polymorphisms in the IL-10 promoter are importantly involved in the clinical course and outcome of autoimmune diseases. We believe successful pregnancy outcome is also modulated by placental IL-10 production. We have cloned all the human variants of the IL-10 promoter and are studying the mechanisms for transcription regulation of this important gene and its role in pregnancy outcome.
Grants and Awards
University of California, Irvine, Magna Cum Laude, Honors, Biological Sciences, 1969

Richard E. Weitzman, M.D. Memorial Endocrinology Research Award, Harbor-UCLA Medical Center, 1981

Basil O'Connor Research Scholar Award, March of Dimes, 1984

Jonas Salk Health Leadership Award for Healthcare Providers, March of Dimes Rhode Island Chapter, 2004

Medical Staff Distinguished Service Award, Women & Infants Hospital, 2005

William and Mary Oh and William and Elsie Zopfi Professor Pediatrics and Perinatal Research, Inaugural Chair, 2007

March of Dimes National Foundation, 2009 Volunteer of the Year
Affiliations
American Public Health Association
American Association for the Advancement of Science
Western Society for Pediatric Research
Society for Pediatric Research
Eastern Society for Pediatric Research
American Physiological Society
American Pediatric Society
Society for Neuroscience
Perinatal Research Society, Council, 1996-1998
American Academy of Pediatrics (Section on Perinatal Pediatrics)
European Society for Pediatric Research
American Society for Cell Biology
American Society for Human Genetics
Member, Pregnancy and Neonatology Study Section, National Institutes of Health, 2001-2004
Member, Special Emphasis Review Panel, National Institutes of Health RFA RM-04-010 Interdisciplinary Health Research Training: Behavior, Environment and Biology, 2004
Chair, Pregnancy and Neonatology Study Section, National Institutes of Health, 2005-2007
Member, NIH-National Center for Research Resources Advisory Council for COBRE and INBRE Awards, 2009- present
Funded Research
Co-Investigator - NIH-NICHD 1R21HD047600-01 Inter-alpha-inhibitors in Neonatal Sepsis
(Principal Investigator: Yow-Pin Lim, MD, PhD). 01/01/04-12/30/06

Co-Investigator – American Diabetes Association – Immune Programming of Gestational Diabetes (Principal Investigator: Surendra Sharma, PhD) 01/01/04-12/31/07)

Collaborator – NIH/NINDS/ R01 NS049479 Role of the BBB and Choroid Plexus in VP-mediated Edema (Principal Investigator: Adam Chodobski, PhD) 06/01/05-05/30/09

Co-Investigator - NIDA R01 DA019558-02 Prenatal Smoking, Fetal Behavior and Infant Withdrawal (Principal Investigator: Laura Stroud, PhD) 06/01/05-05/31/10

Co-Principal Investigator – NIMH R01 MH079153-01A1 Maternal Depression Placental HPA Regulation & Fetal-Neonatal Stress Response (Principal Investigator: Laura Stroud, PhD) 09/01/07 – 08/31/12

Program Director - 1P20 RR018728-01 - Center of Biomedical Research Excellence (COBRE)
08/01/08-9/30/13

Collaborator – R01HD057100 – Cytokines and the Blood Brain Barrier in the Ovine Fetus (Principal Investigatory – Barbara Stonestreet, M.D.) 04/20/08 – 03/312/13)

Principal Investigator – National Foundation March of Dimes #21-FY08-563 – Preterm Birth: A Novel Bioinformatics and Genomics Approach. 03/01/2009-02/28/2012

Co-Principal Investigator – NCRR 1S10RR027634-01 – Shared High-Throughput DNA Sequencer for the Brown University Community (Principal Investigator – Gary Wessel, PhD) 03/2010

Co-Principal Investigator – DOD USAMRMC NO:09192005 – Engineering Replacement Tissues with Amniotic Stem Cells (Principal Investigator –Roy Aaron, M.D.) 09/01/10 – 08/30/12

Co-Principal Investigator – 1R01MH094609-01 – Epigenetics in Neurodevelopment and Mental Health (Principal Investigator – Carmen Marsit, Ph.D.) 09/06/11 – 06/01/16

Collaborator – R01NR010015 – Protective Effects of Delayed Cord Clamping (Principal Investigator – Judith Mercer, Ph.D.) 02/01/10 – 01/31/13