Faculty Profile: David Mandelbaum, MD, PhD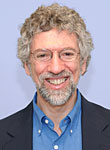 David Mandelbaum, MD, PhD
Professor of Neurology
Neurology
Work
:
+1
401
-
444
-
4345
Childhood epilepsy
cognitive aspects of epilepsy and anticonvulsant medications
neonatal neurology
neurological aspects of autism
Biography
Dr. Mandelbaum graduated from the MD-PhD program at Columbia University, training in the laboratory of Dr. Irving Kupfermann. After a pediatric residency at Yale-New Haven Hospital and neurology/child neurology training at the Neurological Institute at Columbia Presbyterian Medical Center, Dr. Mandelbaum spent 17 years as Director of Child Neurology at UMDNJ-Robert Wood Johnson Medical School. In February 2003 he relocated to Providence, RI where he is Professor of Clinical Neurosciences and Pediatrics at Brown University and Director of Child Neurology at Rhode Island and Hasbro Children's Hospitals. Board certified in Pediatrics, Child Neurology, Clinical Neurophysiology and Neurodevelopmental Disabilities, Dr. Mandelbaum's clinical and research interests have focused on childhood epilepsy, neonatal neurology and autism.
Funded Research
Research Funding Information:
1. UMDNJ Foundation Grant. $10,000 to study The Effect of Hypoxia on Cerebral Glucose Metabolism in
Newborn Dogs. 1986-1988

2. New Jersey State Consultation Service. $90,000 per year to support the pediatric clinical epilepsy program.
(After 1996 these funds were collapsed into the overall state allocation to the Department of Pediatrics, rather than
as separate allocation). 1988-1996

3. New Jersey Comprehensive Epilepsy Center. $35,000 to support research on new antiepileptic drugs in children.
1997

4. Ortho-McNeil Pharmaceutical Corp., Johnson & Johnson. $6,000 unrestricted educational grant. 1997

5. Parke-Davis Corporation. $6,000 unrestricted educational grant. 1998

6. National Alliance for Autism Research. $34,210 to fund a study entitled: A longitudinal analysis of the neurological findings in children with Autism, with high or low IQ, and comparison to non-autistic children with developmental language disorder and mental retardation. 2003-2004
Selected Publications
Mandelbaum DE, Bunch M, Kugler SL, Venkatasubramanian A, Wollack JB. Broad spectrum efficacy of zonisamide at twelve months in children with intractable epilepsy. Accepted for Publication. J Child Neurology 2005. (2005)
Mandelbaum DE, Bunch M, Kugler SL, Venkatasubramanian A, Wollack JB. Efficacy of levetiracetam at one year in children classified by seizure type, cognitive status, and prior anticonvulsant drug exposure. Accepted for publication. J Child Neurology 2005. (2005)
Mandelbaum, DE, Bunch, ME, Kugler, SL, Venkatasubramanian, A, Wollack, JB, Wenger, EC Efficacy of Levetiracetam in Children Categorized by Seizure Type, Cognitive Status and Prior Anticonvulsant Drug Exposure. Neurology, 60, Suppl 1: A475, 2003. (2003)
Pal DK, Kugler SL, Mandelbaum DE, Durner M. Phenotypic features of familial febrile seizures: case-control study. Neurology. 2003;60:410-414. (2003)
Jennings, M.T., Sposto, R., Venzina, G., Berger, M., Bruner, J., Chan, K., Dusenbery, K., Ettinger, L., Fitz, C., Holmes, E., Lafond, D., Mandelbaum, D.E., Massey, V., McNeely, L., Moulton,T., and Pollack, I. Preradiation Chemotherapy in Primary High Risk Brain Stem Tumors: CCG 9941, a Phase II Study of the Children's Cancer Group. Journal of Clinical Oncology, 20:3437, 2002 (2002)
Mandelbaum, D.E., Ostfeld, B., Krawciw, N., Assing, E., Rosenfeld, D., Hiatt, M., Hegyi, T. Topographic Mapping of Brain Potentials in the Newborn Infant: The Establishment of Normal Values and Utility in Assessing Infants. Acta Paed. Scand. 89:1104-1110, 2000. (2000)
Mandelbaum, D.E. and Paneth, N. Pediatric Neurology: Cerebral Palsy. Continuum, 6:8-30, 2000. (2000)
Walters, A.S., Mandelbaum, D.E., Lewin, D.S., Kugler, S.L., England, S.J., Miller, M. Dopaminergic Therapy in Children with Restless Legs/Periodic Limb Movements in Sleep and ADHD. Pediatric Neurology 22:182-186, 2000. (2000)
Mandelbaum, D.E., Burack, G. The Effect of Seizure Type and Medication on Cognitive and Behavioral Functioning in Children with Idiopathic Epilepsy. Developmental Medicine & Child Neurology, 39:731-735, 1997. (1997)
Mandelbaum DE, Stevens M, Rosenberg E, Wiznitzer M, Steinschneider M, Filipek P, Rapin R. Comparison of Sensorimotor Performance in School-age Children with Autism, Developmental Language Disorder or Low IQ. Submitted for Publication ()