Faculty Profile: Christie Rizzo, Ph.D.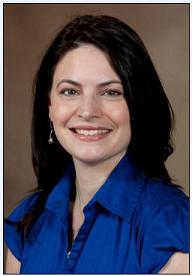 Christie Rizzo, Ph.D.
Assistant Professor of Psychiatry & Human Behavior (Research)
Psychiatry & Human Behavior
Work
:
+1
401
-
793
-
8064
Dr. Rizzo's empirical work focuses on the interface between romantic relationship factors and adolescent mental health, with a particular interest in the prevention of adolescent dating violence and associated risk behaviors. She recently received a K Award from NIMH to develop and evaluate a theoretically-driven intervention for dating violence and HIV risk among adolescent girls.
Biography
Christie Rizzo received her PhD in clinical psychology from the University of Southern California in 2005. She also completed an internship at Mclean Hospital/Harvard Medical School in 2005. From 2005 to 2007 she was a postdoctoral fellow in the Department of Psychiatry and Human Behavior at Warren Alpert Medical School. Christie joined the faculty in July 2008.