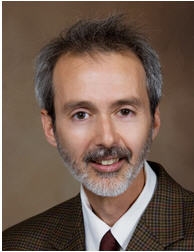 Steven Barreto, PHD
Clinical Assistant Professor of Psychiatry & Human Behavior
Psychiatry & Human Behavior
Work
:
+1
401
-
432
-
1512
Dr. Barreto's research interests include suicidal behavior and resilience among children with serious emotional disturbance, as well as juvenile firesetting. The latter project involved a state-wide collaborative care network for children funded through a three-year grant from the Office of Juvenile Justice and Delinquency Prevention. Currently, he is the Principal Investigator in an study of suicidal behavior and resilience among young children hospitalized for psychiatric disturbance.
Biography
Steven J. Barreto, PhD earned his undergraduate degree from Stanford University. He earned a master's in Sociology and PhD in clinical psychology from the University of Michigan in Ann Arbor. He completed pre- and postdoctoral Fellowships at the University of Michigan and a postdoctoral Fellowship at Brown University's Department of Psychiatry and Human Behavior, specializing in school-based intervention programs, ADHD assessment and family-centered residential treatment for children with serious emotional disturbance.

Dr. Barreto is the Psychology Coordinator of the Children's Inpatient Program at Bradley Hospital. He lectures frequently on the prevention and treatment of juvenile firesetting. He also lectures on the impact of bullying, and is a popular speaker at Bradley/Hasbro Children's Hospital's Speaking of Kids workshops.
Institutions
EPB
Grants and Awards
In 2010 Dr. Barreto was the recipient of Henrietta Leonard Award for Excellence in Teaching, in the Division of Child and Adolescent Psychiatry.
Affiliations
Fellow, American Psychological Association
Member, Rhode Island Psychological Association
Funded Research
Office of Juvenile Justice and Delinquency Prevention,
Bradley FireSafe Families Project, Principal Investigator,
$38,500 9/01 $49,000 9/02 $38,000 9/03
New England Addiction Technology Transfer Center, Training Grant
Bradley Hospital FireSafe Families Project, Co-Investigator, $14,700 4/02
Shriners of Rhode Island $10,200 10/04
Providence Mutual Fire Insurance, FireSafe Families $ 2,500 09/04
AMICA Insurance Corporation, $2,250.00 6/00
Tanner Foundation, Bradley Hospital FireSafe Families Project, $2500.00 5/02
Co-Investigator
Teaching Experience
Dr. Barreto is a membert of the training faculty for the Child and Adolescent Psychiatry Resident Training Program. This includes individual supervision of the treatment of young children using play therapy techniques. Dr. Barreto lectures on developmentally sensitive interviewing. He is a co-instructor for modules of the practiced- based learning course for advanced psychiatry residents. This is an innovative course designed integrate practical clinical assessment and treatment technques with the principals of evidenced-based practice in a collaborative learning environment. He also lectures on the assessment and treatment of juvenile firesetters for the Division of Psychology Resident Seminar in Child and Adolescent Psychopathology and has supervised psychology residents in supplemental rotations on developmentally sensitive interview techniques and group therapy with hospitalized young children. Dr. Barreto has also lectured on to topic of culture and family therapy. He is a member of the Department of Psychiatry's Diversity Committee.
Selected Publications
Barreto S. & Adams, S.K. (2011) Digital technology and youth: A developmental approach, The Brown University Child and Adolescent Behavior Letter, Vol. 27, No. 6, June. (2011)
Barreto S. & Costea (2008) Childhood suicide: Toward a developmental understanding and judicious clinical intervention, The Brown University Child and Adolescent Behavior Letter, Vol. 24, No. 7, July. (2008)
Barreto, S.J., Zeff, K., Boekamp, J.R., & Paccione-Dyszlewski, M. (2007). Fire behavior in children and adolescents. In A. Martin & F. Volkmar (Eds.), Lewis's child and adolescent psychiatry: A comprehensive textbook, 4th Edition. Wolters Kluwer Health/Lippincott Williams and Wilkins: Philadelphia. (2007)
Barreto, S.J., Boekamp, J.R., Armstrong, L.M. & Gillen, P. (2004) Community-Based Interventions for Juvenile Firestarters: A Brief Family-Centered Model, Psychological Services, 1, 158-168. (2004)
Barreto, S. J. & McManus, M. (1998) Casting the Net for "Depression" Among Ethnic Minority Children from High Risk Urban Communities, Clinical Psychology Review. (1998)
Dornbusch, S., Carlsmith, M., Barreto, S. (formerly Bushwall), Ritter, P., Leiderman, B., Hastorf, A., and Gross (1985) Single Parents, Extended Households, and the Control of Adolescents, Child Development, 56, 326-341. (1985)