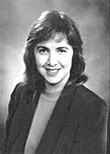 Beth Bock, PHD
Professor of Psychiatry & Human Behavior (Research); Professor of Behavioral and Social Sciences (Research)
Bio Med Psychiatry & Human Behavior
Work
:
+1
401
-
793
-
8020
Dr. Bock's primary research focus is the interaction between environment, technology and health behavior change, with a particular emphasis on interventions for addictions (e.g., alcohol, tobacco), and physical activity promotion. She is currently Principal Investigator on several NIH-funded studies examining the use of technology for smoking cessation and exercise promotion.
Biography
Beth Bock was born in Saratoga Springs, New York and graduated from Syracuse University with a Bachelor of Science degree in Psychology. She received a Master of Science and Doctoral degrees in psychology from Tufts University in Medford Massachusetts. She interned in Behavioral Medicine at Harvard University, at the Cambridge Hospital and completed a post-doctoral fellowship in Behavioral Medicine at Brown University. She is married and has family living in Massachusetts and New York.
Institutions
Mh
Research Description
Dr. Bock's primary research interest is in the application of technology for studying and promoting health behavior change. Her research topic areas include exercise adoption and maintenance, and smoking cessation.

She is the Principal Investigator on several NIH-funded research studies including: the development of a text-message intervention for smoking cessation; application of an electronic health record to promote smoking cessation in the emergency department; and the efficacy of exercise videogames for physical activity promotion. She is also the PI of an NIH-funded study to test the efficacy of yoga as a complementary therapy for individuals who are trying to quit smoking.

She is Chair of the Technology & Health Behavior research group at the Miriam Hospital Centers for Behavioral and Preventive Medicine. She is an Associate Editor for Health Psychology and the Journal of Cardiopulmonary Rehabilitation. Dr. Bock serves as a member of an NIH study section (PRDP).


Selected Research Projects

As Principal Investigator:
Examining the Efficacy of Exercise Videogames for Physical Activity Adoption and Maintenance. (1R01HL109116). This study is a 3-group randomized, controlled trial among healthy, sedentary adults testing the efficacy of exercise videogames (EVGs) compared to a standard exercise program (Standard) and a control condition. Primary outcomes include time spent in weekly physical activity and changes in physical fitness and cardiovascular health. Following an intensive, 12-week intervention, we will also examine maintenance of physical activity and fitness changes during a 6-month home based maintenance program (EVG and Standard interventions). This study will also examine changes in theoretically-based constructs that will shed light on the cognitive and behavioral mechanisms underlying observed between-group differences in adherence to PA.

System-based Tracking and Treatment for Emergency Patients who Smoke: STTEPS. (R01CA156699) This is a translational study to develop and implement a tobacco treatment program following the US PHS guidelines by integrating intervention parameters into an existing electronic medical tracking software program that is widely used across the United States. In this study we will adapt an existing Emergency Department Information System (EDIS) to facilitate the identification of smokers, prompt physician intervention, enhance the provision of smoking cessation intervention materials as discharge instructions, facilitate quit-smoking medication prescription and advice, and connect the patient to follow up care through their primary care provider and a pro-active telephone quit line. After full implementation of the EDIS system we will recruit a second patient cohort to examine the impact/efficacy and cost/efficacy of the system. Contemporaneous with the Step 1 and Step 2 cohorts, we will recruit two cohorts of smoking patients at a second (no intervention) ED site to control for historical trends. This study is a comprehensive systems-based translation of empirically supported tobacco treatment built upon a widely used patient tracking platform that maximizes the probability for a sustained, disseminable application of this intervention approach.

Examining a Text Message Intervention for Smoking Cessation. (R21 DA027142; B. Bock, PI). In this study we will develop and test the initial efficacy of a tailored smoking-cessation intervention delivered through text-messaging.

Methods for Understanding Sentinel Events (R21 DA032739).
This study will better delineate the cognitive and affective mechanisms of action that mediate between a sentinel event (incarceration or "a teachable moment") and behavior change milestones, including making a decision to stop using drugs, entering drug treatment, initiating a quit attempt, lapsing, and relapsing. In this study we will create and validate measures of the model's constructs and examine the feasibility of different methods for obtaining ecological momentary assessment (EMA) in jail and in the community (necessary for full testing of the model).
Principal Investigators: Beth Bock, PhD and Jennifer Clarke, MD (multiple PI project)

Efficacy of Yoga as a Complementary Therapy for Smoking Cessation (R01 AT006948). This study tests the efficacy of Yoga as a complementary therapy for smoking cessation in a randomized, controlled 2-group study design. Adult smokers will be provided with smoking cessation counseling (SCC) and randomly assigned to either; 1) Yoga, or 2) a Control group (CTL) given a Health & Wellness program to control for contact time. Smoking abstinence will be measured at the end of treatment and at 3, 6 and 12 months follow-up.


Projects as Co-Investigator:

Improving Adherence and Cognition in Substance-Using HIV Patients. (R34DA031057; R. Cohen, PI). The goal of this study is to test the feasibility and initial efficacy of a computer game for cognitive rehabilitation among HIV positive patients with substance use disorders (SUDs).

Motivating Smokers with Mobility Impairments to Quit Smoking. (R01CA137616; B. Borrelli, PI). The goal of this study is to develop and test a motivationally tailored intervention designed to assist smokers with physical mobility impairments to quit smoking.

Culturally and Linguistically Adapted Physical Activity Intervention for Latinas: Seamos Activas. (R01NR011295; B. Marcus, PI). The purpose of the study is to promote physical activity among this at-risk population using a high-reach, low-cost strategy, which has great potential for adoption on a larger scale and thus high potential for reducing existing health disparities in the U.S.

The Sentinel Events Model: A Dynamic Model of Substance Use Cessation. (R01DA023170; E. Boudreaux, PI). This project develops and validates the Sentinel Events Model, a new dynamic model predicated on the observation that quit attempts using addictive substances are often preceded by the experience of negative consequence of use, such as health problems. We seek to better delineate the cognitive and affective mechanisms of action that mediate between sentinel events and behavior change milestones. Our study uses an innovative measurement strategy: cellular telephone-based ecological momentary assessment (EMA).
Role: Co-Investigator

Sustaining Tobacco Abstinence Post-Release in Smoke-Free Jails. (R01 DA024093; J. Clarke, PI). This study examines the efficacy of a six-session pre-release counseling program on the maintenance of smoking abstinence following release from a smoke-free prison. Role: Co-Investigator

Interactive Technologies to Increase Exercise Behavior. (R01HL69866; B. Marcus, PI). This study examines the use of an individually tailored physical activity intervention delivered via the internet and tailored using a computer expert system.
Grants and Awards
1999 - New Investigator Award. Society for Research on Nicotine and Tobacco.
2003 - The Francis Wayland Collegium, Brown University. Course Development Award. E-Health: Computers, the Internet and Health Care Delivery.
2005 - Community Service Award. Brown University, Centers for Behavioral and Preventive Medicine, The Miriam Hospital.
2012 - Fellow, American Psychological Association.
Affiliations
Member, Committee for Medical Faculty Affairs, Brown University
Member, Promotions and Appointments Committee, Department of Psychiatry & Human Behavior, Alpert Medical School, Brown University
Editorial Board, Journal of Cardiopulmonary Rehabilitation
Assistant Editor for Health Psychology
Associate Editor for the Journal of Cardiopulmonary Rehabilitation
Member, American Association for Cardiovascular and Pulmonary Rehabilitation.
Fellow, American Psychological Association (APA)
--Division 38, Health Psychology
--Division 47, Exercise and Sport Psychology.
Member, Society of Behavioral Medicine (SBM).
Behavioral Informatics Special Interest Group.
Member, Society for Research in Nicotine and Tobacco (SRNT).
Member, American College of Sports Medicine (ACSM).
Funded Research
Principal Investigator. 1992.
Exercise and Eating Disturbance in College Students.
Sigma Xi Grant-in-Aid for Graduate Research. $500.

Co-Investigator (K. Stoney, Principal Investigator). 1994-1995.
Physiological Reactivity and Exposure to Stress.
Brown University Research Support Grant. $14,400.

Co-Principal Investigator (B. Marcus, Principal Investigator). 1994-1996.
Development and Evaluation of an Exercise Expert System for Cardiovascular Risk Reduction. American Heart Association. $57,982.

Co-Investigator (B. Marcus, Principal Investigator). 1994-1996.
Smoking Cessation, Weight Gain, and Exercise in Underserved Women.
National Institutes of Health (NIH): Office of Research on Women's Health. $ 99,287.

Co-Investigator (R. Niaura, Principal Investigator). 1996-1999.
Motivation and Nicotine Patch Treatment for Under-served Smokers.
NIH: National Cancer Institute (NCI) and National Institute on Drug Abuse (NIDA). $1,200,000.

Principal Investigator. 1998-1999.
Smoking Cessation in the Chest Pain Observation Unit.
Department of Psychiatry Research Support Grant, Brown University School of Medicine. $12,500.

Co-Investigator. (M. Goldstein, PI).
Immunizing Against Pediatric Tobacco Use in Health Care. 1998-2003.
National Institutes of Health: National Cancer Institute. $1,799,600.

Co- Investigator. (B. Marcus, Principal Investigator) 1998-2002.
Moderate Exercise to Aid Smoking Cessation in Women. National Institutes of Health: National Cancer Institute. $1,057,556.

Principal Investigator. 1999-2002.
Smoking Cessation in the Emergency Department. American Heart Association, 500,000.

Co-investigator. (F. Bock, PI). 1999-2002.
Computerized Smoking Cessation Support. National Institutes of Health: National Cancer Institute. R44CA74624. $354,293.

Co-Investigator. (D. Abrams, PI). 1999-2003.
Nicotine Dependence: Risk and Recovery Over Generations. Project 2 - Adolescent Progression of Nicotine Dependence. National Institutes of Health: National Cancer Institute. R01CA98029 $1,495,455

Principal Investigator. 1999-2003.
Smoking Cessation Interventions in the Chest Pain Observation Unit.
NIH: National Heart, Lung and Blood Institute. R01HL60986 $1,377,260.

Principal Investigator. 2000-2004.
Smoking Cessation in Emergency Respiratory Patients.
NIH: National Heart, Lung and Blood Institute. R01HL/CA65595 $2,033,656.

Co-Investigator: (B. Marcus, PI). 2000-2004.
Exercise Instructions via Phone or Print. NIH: National Heart, Lung and Blood Institute (NHLBI). R01HL64342 $1,600,577.

Principal Investigator (subcontract: B.Becker, Project PI). 2000-2002. Smoking Cessation for Mothers and Other Household Members of Babies Being Treated in a Special Care Nursery. Robert Wood Johnson Foundation. $529,651.

Co-Investigator: (P. Block, PI). 2001-2003.
Shake it Up for Alcohol and Substance Use Reduction. National Institute on Disability and Rehabilitation Research (NIDRR).

Consultant: (J. Christian, PI). 2002-2004.
Computer Assisted Support for Diabetics. NIH: National Istitute of Diabetes and Digestive and Kidney Diseases. R43 DK066711.


Co-Investigator (J. Christian, PI). 2003-2005.
Computer Assisted Support for Under-Served Diabetics.
NIH: National Institute of Diabetes, Digestive, and Kidney Diseases R43DK60272 $99,978.

Co-Investigator. (B. Marcus, PI). 2003-2006.
Interactive Technologies to Increase Exercise Behavior.
NIH: National Heart Lung and Blood Institute. R01HL69866 $1,678,030.

Consultant. (C. Cartter, PI). 2003-2004.
Integrated Web and Phone Smoking Cessation Counseling.
NIH: National Cancer Institute. R43CA099211.

Consultant. (C. Cartter, PI). 2003-2004.
Web-based Smoking Cessation Medication Compliance System.
NIH: National Cancer Institute. R43CA097903

Principal Investigator. 2004-2008.
Tailored Exercise Support for Cardiac Patients. NIH: National Heart, Lung, and Blood Institute. R01HL075561 $1,456,135

Co-Investigator (A. Graham, PI). 2004-2008.
Internet and Telephone Treatment for Smoking Cessation. NIH: National Cancer Institute. R01CA104836 $2,253,106

Co-Investigator (B. Borrelli, PI). 2004-2006.
Motivating Latino Patients of Kids with Asthma to Quit Smoking.
Robert Wood Johnson Foundation. $249,999.

Co-Investigator (B. Marcus, PI). 2006-2010.
Stride-II. Exercise Instructions via Phone or Print. NIH: National Heart, Lung and Blood Institute. R01HL064342 $1,802,580

Principal Investigator (subcontract. C. Cartter, Project PI). 2005-2007.
Web-based smoking cessation medication compliance system. NIH: National Institute on Drug Abuse. R44DA097903. $93,908.

Principal Investigator (subcontract. R. Rende, Project PI). 2003-2008. Sibling influence on smoking in everyday settings. R01DA016795. $80,606

Consultant. (E. Boudreaux, PI). 2006.
The Dynamic and Assessment Referral System for Substance Abuse (DARSSA). R41DA021455-01 $145,852.

Co-Investigator (B. Marcus, PI). 2006-2010. Using a YMCA Exercise Program to Enhance Nicotine Dependence Treatment for Women. National Institutes of Health: National Institute on Drug Abuse. R01DA021729. $413,159.

Principal Investigator (subcontract, B. Marcus, PI). 2006-2008. Seamos Activas: A Culturally Tailored Intervention for Physical Activity. National Institutes of Health: National Institute on Nursing Research. R21NR009864. $311,575.

Principal Investigator 2007-2009. Yoga for Women Attempting Smoking Cessation: An initial investigation. National Institutes of Health: National Center for Complementary and Alternative Medicine. R21AT003669-01. $555,414.

Principal Investigator (subcontract. E. Boudreaux, Project PI). 2008-2013. The Sentinel Events Model: A Dynamic Model of Substance Use Cessation National Institutes of Health: National Institute on Drug Abuse. R01DA023170 $2,170,335.

Co-Investigator (B. Borrelli, PI). 2009-2014. Motivating Smokers with Mobility Impairments to Quit Smoking. National Institutes of Health: National Cancer Institute. R01CA137616. $4,395,766.

Principal Investigator. (subcontract. J. Clarke, Project PI). 2009-2011. Sustaining Tobacco Abstinence Post-Release in Smoke-Free Jails. National Institutes of Health: National Institute on Drug Abuse. R01DA024093. $2,772,878.

Principal Investigator (subcontract. B. Marcus, Project PI). 2009-2014. Culturally and Linguistically Adapted Physical Activity Intervention for Latinas. National Institutes of Health: National Institute on Nursing Research. R01NR011295. $3,325,526.

Principal Investigator 2009-2011. Examining A Text Messaging Intervention for Smoking Cessation. NIH: National Institute on Drug Abuse R21DA027142. $574,356.

Principal Investigator 2009-2010. Competitive Revision. Yoga for Women Attempting Smoking Cessation: An initial investigation. NIH: National Center for Complementary and Alternative Medicine R21AT003669-02S1. $225,000.

Co-Investigator (E. Serber, PI). 2010-2011. Wii Heart Fitness: Study One. Grant # 20092948. Rhode Island Foundation. $14,599.

Co-Investigator. (R. Cohen, PI). 2010-2012. Improving Adherence and Cognition in Substance-Using HIV Patients. NIH: National Institute on Drug Abuse. R34DA031057 $323,852.

Principal Investigator. 2011-2016. Efficacy of Exercise Videogames for Physical Activity Adoption and Maintenance. NIH: National Heart, Lung and Blood Institute. R01 HL109116 $2,593,209.

Principal Investigator. 2011-2016. System-based Tracking and Treatment for Emergency Patients who Smoke: STTEPS. NIH: National Cancer Institute. R01CA156699 $2,610,178.

Principal Investigator. 2012-2017. Efficacy of Yoga as a Complementary Therapy for Smoking Cessation. NIH: National Center for Complementary and Alternative Medicine. R01AT006948. $2,965,826

Principal Investigator (J. Clarke, Co-PI; Multiple PI project). 2012-2014. Methods for Understanding Sentinel Events. NIH: National Institute on Drug Abuse. R21DA032739. $275,000.

Principal Investigator. 2012-2014. Text Messaging as a Novel Alcohol Intervention for Community College Students. NIH: National Institute on Alcohol Abuse and Alcoholism R21AA021014. $389,045
Selected Publications
Tremont, G., Davis, J., Becker, B., & Bock, BC. (in press). Effects of yoga on cognitive functioning in older adults with memory complaints: Preliminary findings. Journal of the International Neuropsychological Society. (IN PRESS)
Bock BC, Jennings E, Becker BM, Partridge R & Niaura, RS (in press). Characteristics and predictors of readiness to quit among emergency medical patients presenting with respiratory symptoms. International Journal of Emergency Medicine. (IN PRESS)
Christian, JG, Byers TE, Christian KK, Goldstein MG, Bock BC, Prioreschi B, & DH. (in press). A computer support program helps clinicians tailor weight loss counseling to patients diagnosed with metabolic syndrome. Journal of the American Dietetic Association. (IN PRESS)
Pekmezi DW, Neighbors CJ, Lee CS, Gans KM, Bock BC, Morrow KM, Marquez B, Dunsiger S & Marcus BH. (2010). A culturally adapted physical activity intervention for Latinas: A randomized controlled trial. American Journal of Preventive Medicine, 37(6):495-500. (2010)
Bock BC, Hudmon K, Christian J & Bock F. (2010). A tailored intervention to support pharmacy-based counseling for smoking cessation. Nicotine & Tobacco Research 12(3):217-225. (2010)
Graham AL, Cobb NK, Papandonatos GD, Moreno JL, Kang H, Tinkelman DG, Bock BC, Niaura RS, Abrams DB. (2010). A randomized trial of internet and telephone treatment for smoking cessation. Archives of Internal Medicine. (2010)
Bock BC, Morrow KM, Becker BM, Williams DM, Tremont G, Gaskins R, Jennings E, Fava J & Marcus BH (2010). Yoga as a complementary treatment for smoking cessation. Rationale, study design and participant characteristics of the Quitting-in-Balance study. BMC Complementary and Alternative Medicine. Apr 29: 10-14. (2010)
Marquez DX, Bustamante EE, Bock BC, Markenson G, Tovar A & Chasan-Taber L. (2009). Perspectives of Latina and non-Latina white women on barriers and facilitators to exercise in pregnancy. Women & Health 49(6-7), 505-521. (2009)
Bock BC, Lewis BM, Jennings E, Marcus-Blank, J & Marcus BH. (2009). Women and smoking cessation: Challenges and opportunities. Current Cardiovascular Risk Reports, 3(3) 205-210. (2009)
Boudreaux, ED, Cydulka R, Bock, BC, Borrelli B, & Bernstein SL. (2009). Conceptual models of health behavior: Research in the emergency care settings. Academic Emergency Medicine 16, 1120–1123. (2009)
Bock BC. (2009). Opportunities and challenges in behavioral informatics: Observations on the Pounds Off Digitally study. Invited commentary. American Journal of Preventive Medicine, 37(4), 377-8. (2009)
Marcus, B.H., Ciccolo, J., Whitehead, D., King, T.K., & Bock, B.C. (2009). Adherence to physical activity recommendations and Interventions. In Shumaker, S.A., Ockene, J.K., & Reikert, K. (Eds.). The Handbook of Health Behavior Change (3rd edition). New York: Springer. pp 235-252. (2009)
Williams DM, Lewis BA, Dunsiger S, Whiteley JA, Papandonatos GD, Napolitano MA, Bock BC, Ciccolo JT, Marcus BH. (2008). Comparing psychosocial predictors of physical activity adoption and maintenance. Annals of Behavioral Medicine, 36(2), 186-194. (2008)
Merchant RC, Gee EM, Bock BC, Becker BM & Clark MA (2008). Negative opinions about cancer screening and contraceptive measures by female emergency department patients. Journal of Primary Prevention, 29, 517-533. (2008)
Christian JG, Bessesen DH, Byers TE, Christian KK, Goldstein MG and Bock BC. (2008) Clinic-based support to help overweight patients with type 2 diabetes increase physical activity and lose weight. Archives of Internal Medicine, 168(2), 141-146. (2008)
Bock BC, Becker BM & Borrelli BC. (2008). Smoking behavior and risk perception among the parents of infants in the neonatal intensive care unit. Nicotine & Tobacco Research, 10(1), 47-54. (2008)
Bock BC, Graham AL, Whiteley JA & Stoddard JL. (2008). A review of web-assisted tobacco interventions (WATI). Journal of Medical Internet Research, 10(5), e39. (2008)
Bock BC, Becker BM, Niaura RS, Partridge R, Fava JL & Trask P. (2008). Smoking cessation among patients in an emergency chest pain observation unit: Outcomes of the Chest Pain Smoking Study (CPSS). Nicotine & Tobacco Research, 10(10), 1523-32. (2008)
Napolitano, MA, Papandonatos G, Lewis B, Whiteley J, Williams D, King A, Bock. BC, Pinto B, & Marcus B. (2008). Mediators of physical activity behavior change: A multivariate approach. Health Psychology, 27(4), 409-418. (2008)
Lewis B, Williams D, Dunsiger S, Sciamanna C, Whiteley J, Napolitano M, Bock, BC, Jakicic J, Getz, M. & Marcus, BH. (2008). User attitudes towards physical activity websites in a randomized controlled trial. Preventive Medicine, 47(5), 508-513. (2008)
McIntosh S, Selby P, Norman C & Bock BC. (2008). Web assisted tobacco interventions: Workshops for better practices. Journal of Medical Internet Research. (2008)
Marcus BH, Lewis BA, Williams DM, Whiteley JA, Albrecht AE, Jakicic JM, Parisi AF, Hogan JW, Napolitano MA & Bock BC. (2007) Step into Motion: A randomized trial examining the relative efficacy of Internet vs. print-based physical activity interventions. Contemporary Clinical Trials, 28(6), 737-747. (2007)
Marcus BH, Napolitano MA, King AC, Lewis BA, Whiteley JA, Albrecht AE, Parisi AF, Bock BC, Pinto BM, Sciamanna C, Jakicic JM & Papandonatos GD. (2007). Telephone versus print delivery of an individualized motivationally-tailored physical activity intervention: Project STRIDE. Health Psychology, 26(4), 401-417. (2007)
Marcus BH, Lewis BA, Williams DM, Dunsiger S, Jakicic JM, Whiteley JA, Albrecht AE, Napolitano MA, Bock BC, Tate DF, Sciamanna CN & Parisi AF. (2007). A comparison of Internet and print-based physical activity interventions. Archives of Internal Medicine, 167, 944-949. (2007)
Bock BC, Becker BM, Partridge R & Niaura RS. (2007). Are emergency chest pain patients ready to quit smoking? Preventive Cardiology, 10(2), 76-82. (2007)
Marcus BH, Napolitano MA, King AC, Lewis BA, Whiteley JA, Albrecht AE, Parisi AF, Bock BC, Sciamanna CA, Jakicic JM & Papandonatos GD. (2007). Examination of print and telephone channels for physical activity promotion: Rationale, design and baseline data from Project STRIDE. Contemp Clin Trials, 28, 90-104. (2007)
Merchant RC, Casadei K, Gee EM, Bock BC, Becker BM, and Clark MA. (2007) Patients' emergency contraception knowledge, usage, and view of the emergency department role for emergency contraception. Journal of Emergency Medicine, 33(4), 367-375. (2007)
Merchant RC, Vuittonet CL, Clark MA, Gee EM, Bock BC & Becker BM. (2007). Implications of question format in emergency department preventive health knowledge surveys. Academic Emergency Medicine, 14, 549-557. (2007)
Merchant RC, McGregor AJ, Gee EM, Bock BC, Becker BM, & Clark MA. (2007). Women's preventive health service preferences in the Rhode Island Hospital emergency department. Medicine & Health, Rhode Island, 90(8), 235-237. (2007)
Merchant RC, Gee EM, Bock BC, Becker BM & Clark MA (2007). Correlates of women's cancer screening and contraceptive knowledge among female emergency department patients. BMC Women's Health. May 22; 7:7. (2007)
Bock, BC. (2006). Smoking Cessation. In: C. Cannon & P. O'Gara (Eds.) Critical Pathways in Cardiology. 2nd Ed. Lippincott Williams & Wilkins, Baltimore, MD. USA. (2006)
Graham A, Papandonatos G, Bock BC, Cobb N, Baskin-Sommers A, Niaura RS & Abrams DB. (2006). Internet- versus telephone-administered questionnaires in a randomized trial of smoking cessation. Nicotine & Tobacco Research, 8(1suppl), S49-S58. (2006)
Lewis, BA, Forsyth LH, Pinto BM, Bock BC, Roberts M. & Marcus BH. (2006). Psychosocial mediators of physical activity in a randomized controlled intervention trial. Journal of Sport and Exercise Psychology, 28, 193-204. (2006)
Napolitano MA, Whiteley JA, Marcus BH, Farrell NC, Albrecht A, Bock BC, Dutton G, Sciamanna C & Papandonatos G. (2006). Outcomes from the women's wellness project: A community-focused physical activity trial for women. Preventive Medicine, 43 447-753. (2006)
Merchant RC, Damergis JA, Gee EM, Bock BC, Becker BM & Clark MA (2006). Contraceptive usage, knowledge, and correlates of usage among female emergency department patients. Contraception, 74(3), 201-207. (2006)
Graham A, Bock BC, Cobb N, Niaura RS & Abrams DB. (2006) Characteristics of smokers reached and recruited to an internet smoking cessation trial: A case of denominators. Nicotine & Tobacco Research, 8(1suppl), S43-S48. (2006)
Marcus BH, Lewis BA, Hogan J, King TK, Albrecht AE, Bock BC, Parisi AF, Niaura R. & Abrams DB. (2005). The efficacy of moderate-intensity physical activity as an aid for smoking cessation in women: A randomized controlled trial. Nicotine & Tobacco Research, 7(6), 871-880. (2005)
Bock BC, Niaura RS, Carmona-Barros R & Neighbors CJ. (2005). Differences between Latino and non-Latino white smokers in cognitive and behavioral characteristics relevant to smoking cessation. Addictive Behaviors, 30(4), 711-724. (2005)
Cobb N, Graham A, Bock BC, Papandonatos G & Abrams DB. (2005). Initial evaluation of a "real world" Internet smoking cessation system. Nicotine & Tobacco Research, 7(2), 207-216. (2005)
Sciamanna C, Marcus BH, Goldstein MG, Ahern DK, Swartz S, Bock BC, Graham A, & Lawrence K. (2004). Feasibility of primary care settings as a dissemination setting for tailored health behavior communications. Informatics in Primary Care, 12(1), 40-48. (2004)
Bock, BC, Graham AL, Sciamanna CN, Krishnamoorthy J, Whiteley J, Carmona-Barros R, Niaura RS & Abrams DB (2004). Smoking cessation treatment on the internet: Content, quality and usability. Nicotine & Tobacco Research, 6(2), 207-219. (2004)
Girard DD, Partridge RA, Becker BM & Bock BC. (2004). Alcohol and tobacco use in the elderly emergency department patient: Assessment of rates and medical care utilization. Academic Emergency Medicine, 11, 370-382. (2004)
Esler JL & Bock BC. (2004). Psychological treatments for non-cardiac chest pain: Recommendations for a new approach. Journal of Psychosomatic Research, 56, 263-269. (2004)
Esler, JL, Weisberg, RB, Sciamanna CN & Bock, BC. (2004) Anxiety Disorders in Primary Care Settings. In L. J. Haas (Ed.) Handbook of Primary Care Psychology. New York, NY. Oxford University Press. pp 201-214. (2004)
Bock BC, Becker BM, Partridge R, Niaura RS & Abrams DB. (2003). A prospective study of coping styles and stress symptoms after the september 11th, 2001 terrorist attacks. Medicine & Health, Rhode Island, 86, 340-341. (2003)
Winickoff JP, Glauber JH, Perrin JM, Bock BC & Rigotti NA. (2003). The process of improving tobacco dependence medication use in a Medicaid managed care organization: A practical systems-level approach. Journal of Clinical Outcomes Management, 10, 535-540. (2003)
Bock BC, Carmona-Barros RE, Esler J & Tilkemeier, PL (2003). Program participation and physical activity maintenance after cardiac rehabilitation. Journal of Behavior Modification, 27, 37-53. (2003)
Marcus, B. H., Lewis, B. A., King, T. K., Albrecht, A. E., Hogan, J., Bock, BC., Parisi, A. F., & Abrams, D. B. (2003). Rationale, design, and baseline data for Commit to Quit II: An evaluation of the efficacy of moderate-intensity physical activity as an aid to smoking cessation in women. Preventive Medicine, 36, 479-492. (2003)
Esler, JL & Bock BC. (2003). A review of psychological treatments for non-cardiac chest pain and recommendations for a new approach. Psychosomatic Medicine, 65, 1-7. (2003)
Bock, BC, & Becker, B. (2002). Smoking cessation: Critical pathways. Critical Pathways in Cardiology, 1(2), 1-13. (2002)
Bock, BC. (2002). Issues in predicting adherence to cardiac rehabilitation. Journal of Cardiopulmonary Rehabilitation, 22(4), 261-263. (2002)
Borrelli, B., Hogan, J., Bock, BC., Pinto, B., Roberts, M., & Marcus, B. (2002). Predictors of quitting and dropout among women in a clinic-based smoking cessation program. Psychology of Addictive Behaviors 16(1) 22-27. (2002)
Bock, BC, & Becker, B. (2002). Smoking Cessation. In: Management of Acute Coronary Syndromes. 2nd Edition. Cannon, CP (Ed.). The Humana Press, Inc. Totowa, NJ. pp. 725-743. (2002)
Marcus, B. H., Bock, BC., Pinto, B. M., Napolitano, M.A. & Clark, M. M. (2001). Exercise initiation, adoption, and maintenance. In J. Van Raalte & B. Brewer (Eds.), A Practitioner's Guide to Sport and Exercise Psychology (2nd Edition). American Psychological Association. (2001)
Block, P., Bock, BC, Becker, B. & Everhart, S. (2001). Alcohol and substance use by adolescents and young adults with recent spinal cord and traumatic brain injuries. Disability Studies Quarterly, 21(2) 357-366. (2001)
Bock, BC., Becker, B., Partridge, R., Fisher, S., Monteiro, R. & Spencer, J. (2001). Physician intervention and patient attitudes among smokers with acute respiratory illness in the emergency department". Preventive Medicine, 32, 175-181. (2001)
Niaura, R., Bock, BC., Lloyd, EE., Brown, R., Lipsitt, LP & Buka, S. (2001). Maternal transmission of nicotine dependence: Psychiatric, neurocognitive, and prenatal factors. The American Journal on Addictions, 10, 16-29. (2001)
Bock, BC, Marcus, BH, Pinto, B & Forsyth, L. (2001). Maintenance of physical activity following an individualized motivationally-tailored intervention. Annals of Behavioral Medicine, 23, 79-87. (2001)
Bock, BC. & Becker, B. (2001). Smoking Cessation. In: C. Cannon & P. O'Gara (Eds.) Critical Pathways in Cardiology. Lippincott Williams & Wilkins, Baltimore, MD. USA. (2001)
Bock, BC, Becker, B, Niaura, R. & Partridge, R. (2000). Smoking among emergency chest pain patients: Motivation to quit, risk perception and physician intervention. Nicotine & Tobacco Research,2, 93-96. (2000)
King, TK., Matacin, M., Marcus, BH., Bock, BC., & Tripolone, J. (2000). Body image evaluations in women smokers. Addictive Behaviors, 25, 613-618. (2000)
Marcus BH., Clark MM., Pinto BM., & Bock,BC., Tate, DF. (1999) Promoting adoption and maintenance of physical activity and dietary behavior change. In: M. Fiatarone (Ed.) Wellness for Women Over Fifty". Beverly Cracom: Pasadena, CA. (1999)
Borrelli B, Marcus BH, Clark MM, Bock BC, King TA & Roberts M. (1999). History of depression and subsyndromal depression in women smokers. Addictive Behaviors, 24, 781-794. (1999)
Bock, BC., Marcus, BH., King, T. and Borrelli, B. (1999). Exercise effects on withdrawal symptoms and mood among women attempting smoking cessation. Addictive Behaviors, 24, 399-410. (1999)
Bock, BC., Niaura, R., Fontes, A., & Bock, FR. (1999). Acceptability of computer assessments in minority and underserved smokers. American Journal of Health Promotion, 13, 299-304. (1999)
Pinto, BM., Borrelli, B., King, TK., Bock, BC., Clark, MM., Roberts, M., & Marcus, BH. (1999). Weight control smoking among sedentary women. Addictive Behaviors, 24, 75-86. (1999)
Bock, BC (1999). Smoking cravings are reduced by self-massage. Nutrition in Clinical Care, 2, 24-25. (1999)
Abrams, DB., Borrelli, B., Shadel, WG., King, T., Bock, BC., & Niaura, RS. (1998). Adherence to treatment for nicotine dependence (pp. 137-165). Chapter in D. Gochman (Ed.) Handbook of Health Behavior Research. Plenum Publishing: New York. (1998)
Marcus, BH., Bock, BC., Pinto, BM., Forsyth, L., Roberts, M. & Traficante, R. (1998). Efficacy of individualized, motivationally tailored physical activity intervention. Annals of Behavioral Medicine, 20, 174-180. (1998)
Bock, BC., Marcus, BM., Rossi, J., & Redding, C. (1998). Motivational readiness for change: Diet, exercise and smoking. American Journal of Health Behavior, 22, 248-258. (1998)
Marcus, BH, Emmons, KM, Simkin-Silverman, L, Linnan, LA, Taylor, E, Bock, BC, Roberts, MB, Rossi, JS. & Abrams, DB. (1998) Evaluation of motivationally-tailored versus standard self-help physical activity interventions at the workplace. American Journal of Health Promotion, 12, 138-146. (1998)
Marcus, BH., King, T., Bock, BC., Borrelli, B., & Clark, MM. (1998). Adherence to physical activity recommendations and interventions. In S.A. Shumaker, E. Schron, J. Ockene, & W.M. Exum (Eds.), The Handbook of Health Behavior Change (2nd ed.), vol 2: Provider Determinants. Plenum. New York. pp. 189-212. (1998)
Bock, BC., Albrecht, AE., Traficante, R., Clark, MM., Pinto, BM., Tilkemeier, P., Forman, D., & Marcus, BH. (1997). Predictors of exercise adherence following cardiac rehabilitation. International Journal of Behavioral Medicine, 4, 60-75. (1997)
Bock, BC., Goldstein, MG., & Marcus, BH. (1997). Stopping smoking. USAD: Understanding Stress, Anxiety, and Depression, 2, 18-21. (1997)
Marcus, BH., Bock, BC., & Pinto, BM. (1997). Initiation and maintenance of exercise behavior (pp 335-352). Chapter in DS. Gochman (Ed.) Handbook of Health Behavior Research. Plenum Publishing: New York. (1997)
Niaura RS., Bock BC., Goldstein MG., Abrams DB., & Brown R. (1996). Treating Nicotine Dependence: Pharmacological and Behavioral Approaches In: H. Rommelspacher & M. Schuckit Drugs of Abuse. Bailliere's Clinical Psychiatry: International Practice and Research. MPI. Weller & DP. Van Kammen (Eds.). Bailliere-Tindall: London. (1996)
Borrelli BC., Bock BC., King T., Pinto BM., & Marcus BH. (1996). The impact of depression on smoking cessation in women. American Journal of Preventive Medicine, 12, 378-387. (1996)
Marcus, BH., King, T.K., Clark, MM., Pinto, BM., & Bock, BC. (1996). Theories and techniques for promoting physical activity behaviors. Sports Medicine, 22, 321-331. (1996)
Bock, BC., Goldstein, MG. & Marcus, BH. (1996). Depression following smoking cessation in women. Journal of Substance Abuse, 8, 137-144. (1996)
Marcus BH., Clark MM., Pinto BM., & Bock BC. (1996) How to incorporate exercise and good nutrition as part of your daily routine. In M. Fiatarone (Ed.) Exercise, Nutrition and the Older Woman. Beverly Cracom: Passadena, CA. (1996)
Bock BC., Kanarek RB., & Aprille J. (1995). The mineral content of the diet alters sucrose-induced obesity in rats. Physiology and Behavior, 57, 659-668. (1995)
Bock BC. & Kanarek RB. (1995). Women and men are what they eat: The effects of gender and reported meal size on perceived characteristics. Sex Roles, 33, 109-119. (1995)
Marcus, BH., Bock, BC., Pinto, BM., & Clark, MM. (1995). Exercise initiation, adoption, and maintenance. Chapter in: J. Van Raalte & B. Brewer (Eds.), A Practitioner's Guide to Sport and Exercise Psychology. American Psychological Press. (1995)
Frye CA., Bock BC., & Kanarek RB. (1992). Hormonal milieu affects tailflick latency in female rats and may be attenuated by access to sucrose. Physiology & Behavior, 52, 699 706. (1992)
BOOKS AND BOOK CHAPTERS ()
ORIGINAL PUBLICATIONS IN PEER-REVIEWED JOURNALS ()
PUBLICATIONS LIST ()