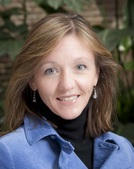 Linda Carpenter, MD
Professor (Research)
Psychiatry and Human Behavior
Work
:
+1
401
-
455
-
6349
Linda Carpenter studies the biology and treatment of mood disorders. Her work includes characterization of biological correlates of depression, and discovery of risk markers such as neuroendocrine/neuroimmune stress response, and genetic risk markers as mediators of biological consequences of early life adverse environment. She's also conducted clinical trials of novel brain stimulation therapies (VNS, TMS, DBS) for medication-resistant depression.
Biography
Dr. Carpenter completed her undergraduate degree in honors psychology at the University of Michigan, then worked in the Mood Disorders Research Program at the Western Psychiatric Institute in Pittsburgh, concurrently completing post-baccalaureate premedical coursework at the University of Pittsburgh. She obtained her M.D. from the University of Pennsylvania and went on to complete an internship in internal medicine, a residency program in psychiatry, and a clinical neuroscience research fellowship at Yale University.
Institutions
Bh
Grants and Awards
PPOSTGRADUATE HONORS AND AWARDS

1993 -AMA Rock Sleyster Memorial Scholarship, University of Pennsylvania School of Medicine (potential for psychiatry research).
1993 -Dr. Edward J. Sachar Prize for Outstanding Graduating Medical Student Entering Psychiatry.
1993-1994 Outstanding Intern, Hospital of Saint Raphael, New Haven.
1994, 1996 Eli Lilly Travel Award for Outstanding Psychiatry Resident (Emory University sponsored symposium).
1995, 1996 Janssen Pharmaceutical/Journal of Clinical Psychiatry
Resident Advisory Board
1996 APA Resident Reporter Program (Wyeth-Ayerst scholarship for attending annual meeting).
1997 The American College of Psychiatrists 1997 Laughlin Fellowship Recipient.
1997 APA/Lilly Research Fellowship Honorable Mention Award.
1997 Seymour J. Lustman Award for Outstanding Resident Research.
1998 APA/SmithKline Beecham Young Faculty Award.
1998 NDMDA/Gerald L. Klerman Young Investigator Award.
1998 ACNP/Bristol Myers Squibb Travel Award.
1999-2000 Outstanding Teaching Award in Medical School Education, Brown University School of Medicine.
2000-2001 Brown Medical School Dean's Teaching Excellence Award.
2002-2005 Pfizer/SWHR Research Scholar Award
2005, 2006, 2008, 2009, 2010, 2011
Citation, Best Doctors in America (Best Doctors, Inc.)
2006 Master of Arts ad eundem, Brown University
2006 NAMI 2006 Exemplary Psychiatrist of the Year Award
2007 Citation, Top Doctors for Women in Rhode Island 2007
2007 Distinguished Fellow, American Psychiatric Association
2009 Distinguished Alum Award 2009 Lakeview High School, Battle Creek, MI
2008 - 2009 Brown Medical School Psychiatry Department Research Mentor Award
2011 Citation, U.S. News & World Report Top Doctors (Castle Connolly Medical Ltd.)
Affiliations
American Psychiatric Association (APA), 1989-present.
Connecticut Psychiatric Society, 1993-1997.
Society for Neuroscience, 1997-2000.
Rhode Island Psychiatric Society (RIPS), 1997–present.
Depression and Bipolar Support Alliance (DBSA; formerly National Manic and Manic-Depressive Association) 1998-present.
NAMI 1998-present.
American Psychopathological Association (APPA), 1999–present.
Rhode Island Medical Society (RIMS), 2000-present.
Society of Biological Psychiatry (SOBP), 2002–present.
Anxiety Disorders Association of America (ADAA), 2003–present.
Associate Member, American College of Neuropsychopharmacology (ACNP), 2004 -2009.
International Society of Psychoneuroendocrinology, 2005-present.
Rhode Island Medical Women's Association (RIMWA) 2006 –2007
Member, Association for Convulsive Therapy (ACT), 2009.
Member, International Society for Neurostimulation (ISN), 2009 – present.
Member, American College of Neuropsychopharmacology (ACNP), 2009 - present.
Funded Research
GRANTS
1. NARSAD (Young Investigator Award), "Regulation of Cerebrospinal Fluid Corticotrophin Releasing Factor in Normal Healthy Subjects and Depressed Patients," Princ. Investig; 7/97 - 6/99

2. Solvay Pharmaceuticals, "A multicenter, double-blind, placebo-controlled, parallel group study of the safety, tolerability and efficacy of three fixed doses of fluvoxamine vs. placebo in outpatients with major depressive disorder," Co-Investig; 9/97 - 8/98

3. NIAAA, "Motivating Alcoholics to Quit Smoking," (R01 AA11211-01, Abrams); 9/96 - 9/01 (salary support)

4. Pfizer, Inc., "A phase III, randomized, placebo-controlled study evaluating the safety and outcome of treatment with oral ziprasidone in subjects with mania receiving lithium," Co-Investig; 1/98 - 1/99

5. Pfizer, Inc., "An open extension study evaluating the safety and outcome of 40-160 mg daily of oral ziprasidone in the treatment of subjects who have participated in Protocol 602," Co-Investig; 1/98 - 1/00

6. Forest Laboratories, Inc., "An open-label evaluation of the efficacy, safety, and dosing of citalopram in outpatients with depression," Co- Investig; 2/98 - 3/99

7. Forest Laboratories, Inc., "An open-label extension of citalopram treatment in outpatients with depression," Co-Investig; 3/98 - 3/99

8. Eli Lilly and Co., "Comparative efficacy of switching SSRI nonresponders to fluoxetine vs. continued antidepressant treatment with the same SSRI," Co-Investig; 3/98 - 3/00.

9. Organon, "Mirtazapine augmentation in the treatment of refractory depression," Princ. Investig.; Investigator-Initiated Research Grant; 7/98.

10. Pfizer, Inc. "Validation of serial CSF collection method for assessment of central serotonergic function," Co- Investig; 7/98 - 10/98.

11. Departmental Research Award, Brown Univ. Dept. of Psychiatry and Human Behavior; "A new method for serial CSF sampling in the study of central serotonergic function and metabolites in depression"; Princ. Investig; 7/97 - 6/99.

12. Pfizer, Inc., "A six-week, double-blind, placebo-controlled, multicenter study to evaluate the safety and efficacy of 3 doses of CP-448,187 (0.5, 3, and 10mg) and fluoxetine (Prozac) in subjects with major depressive disorder," Co- Investig; 5/00 - 5/02.

13. Merck Research Laboratories, "A double-blind, multicenter study of two doses of L-759274 vs. paroxetine hydrochloride and placebo in the treatment of outpatients with major depressive disorder," Co-Investig; 8/99 - 3/00.

14. NCI (1 R21 CA88297-01, Brown), "Biobehavioral Vulnerability to Early Smoking Relapse" Co-Investig; 7/00 - 6/02.

15. Cyberonics, Inc. "A multicenter, pivotal, safety and efficacy study of the NeuroCybernetic Prosthesis (NCP) System in Patients with Depression, Study D-02" Princ. Investig; 6/00 - 5/05.

16. Cyberonics, Inc. "A long-term, prospective, multicenter study to compare the clinical quality of life, and health care utilization outcomes of the NeuroCybernetic Prosthesis (NCP) System to the standard of care treatment in patients with depression. Princ. Investig; 1/01 - 1/05.

17. Cyberonics, Inc. "CSF Neurochemical correlates of vagus nerve stimulation in depressed patients." Princ. Investig; (Investigator-Initiated); 1/01 - 1/03.

18. Executive Council On Research (ECOR) Award, Brown University Department of Psychiatry and Human Behavior. "HPA axis function and associated clinical features in adults who were preterm infants," Princ. Investig; 1/01 – 12/01.

19. Pfizer, Inc., "A six-week, double-blind, placebo-controlled, multicenter study to evaluate the safety and efficacy of 3 doses of CP-448,187 (0.5, 3, and 10mg) and fluoxetine (Prozac) in subjects with major depressive disorder," Co- Investig; 5/00- 5/02.

20. Merck Research Laboratories, "A worldwide, multicenter, double-blind, parallel, active-controlled, long-term safety study of MK-0869 in outpatients with major depressive disorder (Protocol 066-00)," Co-Investig; 2/01- 2/02.

21. Pfizer/Society for Women's Health (SWHR) Research Scholars Grant for Faculty Development in Women's Health 2002. "The relationship between early life stress, HPA axis function, and depression in women" Princ. Investig; 7/02 - 6/05.

22. Scirex Corp/Corcept Therapeutics, Inc. "1073-02 A Phase III, Randomized, Double-Blind, Placebo-Controlled Study of the Safety and Efficacy of C-1073 (Mifepristone) in Patients with Major Depressive Disorder with Psychotic Features" Princ. Investig; 11/01 – 10/03.

23. Scirex Corp/Corcept Therapeutics, Inc. "1073-03 A Phase III, Randomized, Double-Blind, Placebo-Controlled Study of the Safety and Efficacy of C-1073 (Mifepristone) in Patients with Major Depressive Disorder with Psychotic Features Who are not Receiving Antidepressants or Antipsychotics" Princ. Investig; 11/01 – 10/03.

24. Cephalon, Inc. "An Open-Label, 8-Week Study with flexible Doses of Gabitril™ (tiagabine hydrochloride) in Patients with Major Depressive Disorder with Anxiety (MDD-A)" Investigator-Initiated; Princ. Investig; 3/02 – 2/04.

25. Pfizer, Inc. "Sertraline Treatment and Cortisol Response to the DEX/CRH Test in Healthy Subjects," Investigator-Initiated; Princ. Investig; 12/04 – 11/06.

26. 1 R01 MH0687670-01 "DEX/CRH Response: Mood/Anxiety Disorder Endophenotype," Princ. Investig; 4/04 – 1/09.

27. NCCAM/NIMH AT001742-01, "Double-blind, placebo-controlled study of SAMe vs. escitalopram in MDD," Co-Investig; 4/04 - 3/10.

28. US Department of the Interior, "Perceived Early Life Stress and DEX/CRH Test Response as Predictors of Psychological Sequelae following Exposure of Healthy Adults to War Stress" Princ. Investig; 7/04 – 6/05.

29. UCB Pharma, Inc. "Keppra Treatment and Cortisol Response to the DEX/CRH test in Healthy Subjects" Investigator-Initiated; Princ. Investig; 6/04 -3/09.

30. Medtronic, Inc. "Electrical Stimulation of the Anterior Limb of the Internal Capsule to Treat Major Depressive Disorder" Co-Investig. 10/02 - 9/04.

31. NARSAD 2006 Independent Investigator Award. "Do Emotional and Biological Responses to a Laboratory Stress Test Predict Risk for Depression and Anxiety Disorders?" Princ. Investigator; 9/06 – 9/09.

32. Sepracor, Inc. " ESRC101: Eszopiclone Treatment and Cortisol Response to HPA Axis Tests;" Princ. Investig; 9/06 – 2/09.

33. NIMH R34 MH073625 (Miller, PI) "Development of an Intervention for Suicide Attempters" 3/1/09-2/28/10; Co-Investigator.

34. Cyberonics, Inc. "Randomized Comparison of Outcomes in Patients with Treatment-Resistant Depression Who Receive VNS Therapy Administered at Different Amounts of Electrical Charge" Princ. Investig; 11/1/07-9/10.

35. NIMH R01 MH0687670-01 "DEX/CRH Response: Mood/Anxiety Disorder Endophenotype? PHASE 2," Princ. Investig; 7/1/2009 – 7/31/2014.

36. Medtronic, Inc. "RECLAIM Deep Brain Stimulation (DBS) Clinical Study for Treatment- Resistant Depression." Multi-Site; Princ. Investigator 4/16/2009 – 7/15/2012.

37. NIH 2R01NR003695-14A1 (Sullivan, PI) "Risk and Protection in Trajectories of Preterm Infants: Birth to Adulthood;" Consultant 4/1/2009 – 4/2013

38. Neuronetics, Inc, "NeuroStar Transcranial Magnetic Stimulation Therapy® System: Data Management, Analysis and Reporting Format for Clinical Treatment Utilization and Outcomes" Princ Investigator 9/2009 – 6/2012.

39. NeoSync, Inc. "Evaluation of Low Emission NeoSync EEG Synchronized TMS Technology for the Treatment of Major Depressive Disorder: A Multicenter Randomized, Double-Blind, Sham-Controlled, Trial" Princ Investigator 4/25/11 – 4/25/14

40. NIMH 1R21MH091508-01A1 (Tyrka, PI) "Childhood Maltreatment: Epigenetic Modulation of the Glucocorticoid Receptor" Co-Investigator 4/21/2011 – 3/31/2013.

41. 3R01MH068767-07S1 "Dex/CRH Response: Mood/Anxiety Disorder Endophenotype? Supplemental Award"; Princ. Investig; 6/17/2011 – 2/28/2014
Teaching Experience
TTEACHING ROLES -Brown University

Medical Student Primary Research Mentor/Supervisor 2003-2004 .

Brown Neuroscience Dept (Bio 195/196) Research Faculty Sponsor 2002-2003

Brown Brain Science Program Undergraduate Research Fellowship/Thesis Advisor and Neuroscience Research Mentor (2001-2002, 2005 – 2006)

Psychiatry Inpatient Supervisor/preceptor, 3rd- and 4th-year Brown medical student clerks, 1997-.

Clinical Supervisor, Brown psychiatry residents and fellows (PGY-1 - PGY-4), 1997-present.

Research Mentor, Senior Brown Psychiatry Residents 2002 – present

Doctor-on-call supervisor, Butler Hosp. Patient Assessment Service, 1997-2007.

BioMed 278-Intro to Clinical Psychiatry, 2nd yr Brown medical students, 1998-2005.

Psychopharmacology Course Lecturer, PGY 1-4 Residents, 1998-present.

Psychopathology Course Lecturer and Mood Disorders Module Director, PGY 1-4 Residents 1999 -present.

Psychiatry Residency "Mock" National Board Examiner - Brown University/Dartmouth Faculty Exchange Program, 2002, 2004, 2007

Faculty Presenter, Brown Medical School Faculty Development Workshop, February 2006.

Psychiatry Research Mentor, post-bachelor/post-doctorate

Mentor, Post-Doctoral Fellowship Year in Psychiatry Research, Butler Hospital Mood Disorders Research Program 2000- 2005

Psychology PhD (Suffolk University) Clinical Practicum Co-Mentor (2004)

Clinical Neurocience Research Fellowship Faculty Mentor (University of Sao Paulo) 2002 - 2003

Brown Graduate School, Department of Cognitive & Linguistic Sciences Doctoral Thesis Advisor 2007 -2008

Lecturer, Brown University Neuroscience Department "Bench to Bedside" Lecture Series, 2008

Neuromodulation Clerkship (Brown Psychiatry Residency) – Director, Supervisor, 2009 – present.

Faculty Trainer, PhD Graduate Program, Brown Department of Molecular Pharmacology, Physiology, and Biotechnology 2010 – present.

Faculty Mentor (Neuromodulation) Brown University Geriatric Psychiatry Fellowship Training Program 2010 -.

Faculty Mentor or Co-Mentor, Career Award Applicants (Brown University Dept Psychiatry Junior Faculty), 2008 – present

TEACHING ROLES - National

Distinguished Lecturer in Psychiatry, ASCP Model Psychopharmacology Curriculum 2006, 2007.

Faculty Mentor, Emory University Sponsored "Future Leaders in Psychiatry" Symposium, 2005

Faculty Mentor, Emory University Sponsored "Psychiatry Residents Symposium" 2007, 2008

Travel Awardee Mentor, American College of Neurosychopharmacology, 2008, 2009, 2011, 2012

Faculty Mentor, APA Research Colloquium for Junior Investigators, 2007, 2009, 2010, 2012.

Faculty Mentor for Junior Investigator, Society of Biological Psychiatry, 2010, 2012.

Faculty Mentor for Junior Investigators, American College of Neuropsychopharmacology, 2009, 2010, 2011, 2012