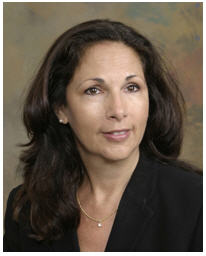 Susan Dickstein, PhD, MA
Associate Professor of Psychiatry & Human Behavior
Psychiatry & Human Behavior
Work
:
+1
401
-
793
-
8731
Susan Dickstein's areas of expertise include developmental psychopathology; maternal depression; infancy and early childhood development in risk contexts; attachment relationships; and assessment and treatment of disorders of infancy/early childhood. Her other areas of interest include: dissemination and evaluation of preventive intervention for preschoolers and their families; Head Start/Early Head Start mental health consultation; family assessment; infant mental health advocacy and policy
Biography
Susan Dickstein, Ph.D. is Director of Bradley Early Childhood Clinical Research Center (part of Bradley/Hasbro Children's Research Center), devoted to integration of clinical service and research to promote mental health wellness for young children (0-5 years) and their families. Dr. Dickstein has pursued a thematic line of research on the importance of the family context for understanding early childhood development, and has applied a family-focused perspective to examine processes that explain outcomes in infants, toddlers, and preschoolers who develop in risk contexts. Dr. Dickstein has collaborated on several NIH grants within the realm of developmental psychopathology, attachment theory, family risk, maternal depression, and assessment of child outcomes in Head Start. Most recently, Dr. Dickstein is co-PI on a SAMHSA systems initiative, Project RI LAUNCH (Linking Actions for Unmet Needs in Children's Health) –aimed at building social-behavioral capacities into community-based early childhood systems of care to promote mental health wellness.
Institutions
EPBradley
Research Description
Susan Dickstein is Director of the Bradley Hospital Early Childhood Clinical Research Center (ECCRC), part of the Bradley/Hasbro Research Center, devoted to the study of the development of young children at risk for behavioral, developmental, and psychiatric disorders. Emphasis is placed on behavioral processes that support the intergenerational transmission of illness by assessing individual, relationship, and family factors. Her clinical and research work focuses on the prevention and treatment of adverse developmental outcomes in children from birth to five years old. She specializes in conducting research and clinical interventions with children from high-risk families, typically those in which the mother is depressed or those living in impoverished circumstances. She has collaborated on several National Institutes of Health (NIH) grants within the realm of developmental psychopathology, attachment theory, family risk, maternal depression, and early childhood mental health issues.

The ECCRC provides clinical services to young children (infants, toddlers, and preschoolers) with behavioral, emotional, and/or developmental difficulties, and their families. Services are provided through direct therapeutic intervention with children and families; standardized child developmental evaluations and family assessments; and community-based consultation to Head Start, Early Head Start, and other local early childhood agencies regarding classroom functioning, child and family development, staff training, program planning, and program evaluation. The ECCRC provides community-based professional training on issues such as child and family assessment, normative and atypical child development, parent-child and family relationships, behavior management strategies, and family risks. Finally, ECCRC clinicians are trained to implement the Incredible Years Series, an empirically validated preventive intervention model designed to address multiple contextual risk factors that are known to compromise a young child's ability to succeed in school by 1) promoting effective parenting practices, parent-school connections, and healthy family functioning and 2) enhancing social-emotional competence and behavioral regulation in preschoolers in home and school settings.

Susan Dickstein is currently the principal investigator on an Administration for Children and Families (ACF) grant to assess child outcomes in Head Start as a function of program evaluation practices. More specifically, this project examines the impact of an intervention designed to enhance Head Start teachers' ability to use a classroom-based system of tracking and monitoring child developmental progress (Head Start MAP:0-5) for child outcomes. The intervention is a manualized, domain-specific approach to providing teacher feedback, supervision, and training that specifically links an on-going program evaluation system with improved child outcomes by targeting teachers' ability to: 1) enhance child developmental performance, 2) individualize curricula, and 3) maintain optimal classroom learning environments.

Susan Dickstein has also conducted National Institute of Mental Health (NIMH)-funded longitudinal investigations exploring the impact of maternal psychopathology on child and family developmental outcomes. Focus has been on the extent to which levels of family functioning are inter-related and impact child outcomes. Further, specific examination has been made of the extent to which marital attachment may function as a protective factor in the transmission of insecure attachment relationships across generations. She has developed unique interview methods (Marital Attachment Interview) as well as family observational coding systems (Mealtime Interaction Coding System); and has participated in the Family Narrative Consortium (funded by the MacArthur Foundation) to develop narrative-based assessment protocols.

As a member of the Brown University's clinical psychology internship and postdoctoral program, Dickstein coordinates and supervises a unique early childhood training experience focused on community-based consultation to agencies serving high-risk children, from birth to five years old, and their families.
Affiliations
American Psychological Association
Society for Research in Child Development
Zero to Three
World Association for Infant Mental Health
Rhode Island Association for Infant Mental Health (founding member and co-President)
Governor's Early Learning Council
Funded Research
1. The Working Model of Marriage Interview: Pilot Test.
Brown University, Department of Psychiatry and Human Behavior
Executive Committee on Research (ECOR)
Total Direct Costs: $9,296.
Dates of Grant: 9/1/93-8/31/94
2. Maternal Depression: Infant and Marital Attachment.
R29 MH50641-01A1 (NIMH)
Total Direct Costs: $348,244
Dates of Grant: 9/30/94-8/31/99
S. Dickstein, Principal Investigator
3. Family Risk, Peer Relations & Child Mental Health
RO1 MH 44755-06A1 (NIMH)
Total Direct Costs: $250,164
Dates of Grant: 2/1/95 - 1/31/97
R. Seifer, Principal Investigator. (S. Dickstein, Co-Principal Investigator)
4. Temperament Fit, Attachment, and Depressed Mothers
R0l MH51301-01A3 (NIMH)
Total Direct Costs: $960,343
Dates of Grant: 5/1/96 - 4/30/01
R. Seifer, Principal Investigator. (S. Dickstein, Co-Principal Investigator)
5. Development of Infants and Young Children at Risk due to Maternal Affective Disorder.
Brown University, Department of Psychiatry and Human Behavior
Executive Committee on Research (ECOR)
Total Direct Costs: $15,888
Dates of Grant 7/1/97-6/30/98
6. Family Risk, Peer Relations & Child Mental Health
R01 MH 44755-08A1 (NIMH)
Total Direct Costs: $1,364,540
Dates of Grant: 9/15/97-4/30/02
R. Seifer, Principal Investigator. (S. Dickstein, Co-Principal Investigator)
7. Enhanced HS MAP Intervention: Linking Program Evaluation with Child Outcomes
90YD0127/01 (Administration for Children & Families/ Head Start Bureau)
Total Direct Costs: $568,191/$11,700
Dates of Grant: 9/1/02-8/31/06
Low cost extension 9/1/06-8/31/07
S. Dickstein, Principal Investigator
8. Emotion Processing and Social Competence in Head Start Children
National Science Foundation.
Total Direct Costs: $498,000.
Dates of Grant: 9/1/03-8/30/07
R. Seifer, Principal Investigator. (S. Dickstein, Co-Principal Investigator)
9. Implementation and Evaluation of Incredible Years Series (IYS) in Head Start.
RI Department of Mental Health, Retardation, and Hospitals (MHRH) Community Based Substance Abuse Prevention (CBSAP)
Lead Agency: Comprehensive Community Action Program
Dates of Award: 9/1/05-8/30/08; Continuation 9/1/08-8/30/11
Total Direct (Subcontract) Costs: $180,000/yr 1-3; $25,000/yr 4-6
S. Dickstein, Co-Investigator
10. Child Care Support Network (Mental Health Consultation to Child Care)
Project Number: 75D00352987
Rhode Island Department of Health, Division of Family Health
Dates of Award: 6/15/06-12/31/09; 1/1/10-12/31/13; extension to 06/30/14
Total Direct Costs: $139,000 (yr 1); $184,000 (yr 2); $184,000 (yr 3); $154,666 (yr 4)
S. Dickstein, Project Officer
11. Dissemination of Empirically Validated IYS Program: Building Infrastructure.
Brown University, Department of Psychiatry and Human Behavior
Executive Committee on Research (ECOR)
Total Direct Costs: $15,990
Dates of Grant 9/1/07-8/31/08
12. Mental Health Consultation: IYS Implementation in Child Care
SAMHSA grant to Rhode Island Department of Children, Youth, & Families
Parent Support Network (RI Positive Educational Partnership, RIPEP)
Dates of Award: 10/1/07-9/30/08 (no-cost extension: 10/1/08-9/30/09)
Total Direct (Subcontract) Costs: $100,000
S. Dickstein, Project Manager
13. Child Care Support Network (Health and Mental Health Consultation to Child Care 0-3)
Rhode Island Department of Health, Division of Family Health
Dates of Contract: 10/07-9/09; 10/09-06/14
Total Costs: $181,591 (year 1); $184,000 (year 2);$195,865 (yr 3); $97,933 (yr 4)
S. Dicktein, Co-Primary Project Director (with Christine Low)
14. RI Project LAUNCH
SAMHSA grant to Rhode Island Department of Health
Award Number: 1H79SM058854-01
Dates of Award: 10/1/08-9/30/13
Total Direct Costs: $770,000/yr
S. Dickstein, Co-Princpal Investigator
Selected Publications
Mitchell, M. J., Powers, S. W., Byars, K. C., Dickstein, S., & Stark, L. J. (in press). Family functioning I young children with cystic fibrosis: Observations of interactions at mealtime. Journal of Developmental and Behavioral Pediatrics. (IN PRESS)
Maxted, A., Dickstein, S., Miller-Loncar, C., High, P., Spritz., B., Liu, J., & Lester, B.L. (2005). Infant Colic and Maternal Depression. Infant Mental Health Journal, 26, 56-68. (2005)
Dickstein, S., Seifer, R., Albus, K.E. (2004). Attachment patterns across multiple family relationships in adulthood: Associations with maternal depression. Development and Psychopathology, 16, 735-752. (2004)
Miller, A. L., Gouley, K. K., Seifer, R., Dickstein, S., & Shields, A. (2004). Emotions and behaviors in the Head Start classroom: Associations among observed dysregulation, social competence, and preschool adjustment. Early Education and Development, 15,147-165. (2004)
Seifer, R., Sameroff, A.J., Dickstein, S., Schiller, M., & Hayden, L.C. (2004). Your Own Children are Special: Clues to the Sources of Reporting Bias in Temperament Assessment. Infant Behavior and Development, 27, 323-341. (2004)
Walders, N., McQuaid, E., & Dickstein, S. (2004). Asthma in Head Start and Early Head Start: Staff awareness and training priorities. Journal of School Health, 74 (1), 32-34. (2004)
Dickstein, S. (2004). Marital Attachment Narratives and Family Functioning. In B.F. Fiese and M. Pratt (Eds.), Family Stories and Life Course: Across Time and Generations. NJ: Lawrence Erlbaum Assoc., Inc. (2004)
Miller, A. L., Gouley, K. K., Shields, A., Dickstein, S., Seifer, R., Dodge-Magee, K., & Fox, C. (2003). Brief functional screening for transition difficulties prior to enrolment predicts socio-emotional competence and school adjustment in Head Start preschoolers. Early Child Development and Care, 173 (6), 681-698. (2003)
Dickstein, S., Seifer, R., Eguia, M., Kuersten, R., Magee, K.D. (2002). Early Head Start MAP: Manualized Assessment of Progress. Infant Mental Health Journal, 23, 231-249. (2002)
Dickstein, S. (2002). Head Start: Ready or Not? The Brown University Child and Adolescent Behavior Letter, vol. 18 (no. 8), 8. (2002)
Dickstein, S. (2002) Family routines and rituals: The importance of family functioning. Journal of Family Psychology, 6(4), 441-444. (2002)
Dickstein, S. (2002). Postpartum depression. In: Neil J. Salkind (Ed.), Macmillan Psychology Reference Series, Vol. 1: Child Development. New York: Macmillan Reference USA. (2002)
Dickstein, S. & Martin, S. (2002). What's for Dinner?: Family Functioning, Maternal Depression, and Early Childhood Outcomes. Zero to Three, 22 (4), 21-28. (2002)
Seifer, R., Dickstein, S., Sameroff, A.J., Magee, K.D., Hayden, L.C. (2001). Infant mental health and variability of parental mental illness. Journal of the American Academy of Child and Adolescent Psychiatry, 40:12 (1375-1382). (2001)
Dickstein, S., Seifer, R., St. Andre, M., & Schiller, M. (2001). Marital Attachment Interview: Adult Attachment Assessment of Marriage. Journal of Personal and Social Relationships, 18 (5), 651-672. (2001)
Shields, A., Dickstein. S., Seifer, R., Giusti, L., Dodge-Magee, K., Spritz, B. (2001). Emotional competence and early school adjustment: A study of preschoolers at risk. Early Education and Development, 12 (1), 73-96. (2001)
Fiese, B.H., Sameroff, A.J., Grotevant, H.D., Wamboldt, F.S., Dickstein, S., & Fravel, D.L. (2001). Observing families through the stories that they tell: A multidimensional approach. In P.K. Kerig & K.M. Lindahl (Eds.), Family Observational Coding Systems: Resources for Systemic Research (pp. 259-272). New Jersey: Lawrence Erlbaum Assoc., Inc. (2001)