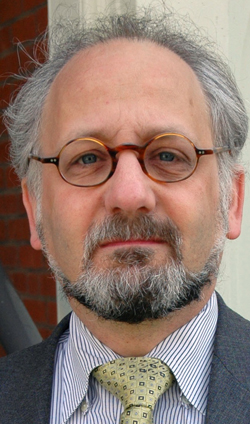 Robert Kohn, MD, MPHIL
Professor of Psychiatry & Human Behavior
Psychiatry & Human Behavior
Work
:
+1
401
-
793
-
4300
Robert Kohn's research has focused on psychiatric epidemiology and geriatric psychiatry. He has conducted international research on the prevalence of mental illness, service utilization, stigma, social class, and schizophrenia, stress including natural disasters, terrorism, and immigration. His research in geriatric psychiatry has examined neuropsychiatric risk factors, obsessive compulsive disorder (OCD), suicide, delivery of services to the homebound, and the course of depression.
Biography
Robert Kohn, M.D. is a Professor of Psychiatry and Human Behavior at Brown University. He completed medical school at the University of Illinois, psychiatry residency training at Brown University, and a fellowship in psychiatric epidemiology at Columbia University. He is the Director of the Brown University Geriatric Psychiatry Training Fellowship. His research focus is in psychiatric epidemiology and geriatric psychiatry. He has an interest in cultural psychiatry and international mental health. He has done research on disasters, immigration, stigma, stress, and the role of social class on mental health. In addition, he has studied the prevalence and course of psychiatric disorders in the elderly.
Institutions
Bh
Research Description
PSYCHIATRIC EPIDEMIOLOGICAL RESEARCH EXPLORING ETIOLOGIC ISSUES IN MENTAL ILLNESS
1. Stress, trauma and health: I have conducted research and continue to do so in a number of aspects of this issue with an epidemiological focus.

A. Natural Disasters: In 1990 (Kohn and Levav 1990) I wrote a review of the literature on this issue and provided a model on how to conceptualize this issue, which has been updated recently following work on Hurricane Mitch, a category 5 hurricane that impacted on Central America (Kohn R, Levav I, Donaire Garcia I, Machuca E, and Tamashiro R 2003; Kohn R, Levav I, Donaire Garcia I, Machuca E and Tamashiro R 2005). In Tegucigalpa, Honduras, I conducted a household survey of 800 adults and 200 children from high and low impacted neighborhoods. In an analysis of those aged 15 and older we found that 10.6% developed PTSD in the two months following the disaster. The risk was highest for women and those with the greatest exposure to the hurricane. Individual exposure was a better predictor than residing in a high impact area. In addition we found that the elderly had a similar risk of developing PTSD (Kohn R, Levav I, Donaire Garcia I, Machuca E, and Tamashiro R 2005). Data on the children is currently being analyzed. In addition, a two-year follow-up study was conducted and that data is under analysis.

B. Terrorism: Two studies have been conducted on terrorism. One examines exposure to terrorism among settlers removed from the Gaza Strip in Israel and settlers in the West Bank. An initial report on anticipatory distress prior to removal from the Gaza Strip has been published (Billig, Kohn, and Levav 2006). This study found that those settlers had no more psychological distress than other stressed populations based on historical controls. The data on terrorism exposure is currently being analyzed. A follow-up study of these settlers is planned. The other study explores the body handlers in Israel following a terrorist attack and how religion might protect them from negative psychological outcomes. Data on this study is currently under analysis.

C. Intergenerational effects of trauma: Using data from an earlier Israeli epidemiological study we have taken issue with previous research that has not been epidemiologically based on the question of whether children of Holocaust survivors are at an increased risk for psychopathology (Levav, Kohn, and Schwartz 1998). The Israel epidemiological study only found an increased risk during childhood and that the risk disappeared after becoming an adult. Further research on this issue is being revisited in my work on Hurricane Mitch.

D. Relationships and psychological functioning: Using a representative sample of American couples from the National Survey of Family and Households (n = 6,451), greater depressive levels of depressive symptomatology based on the CES-D were associated with increased levels of physical victimization (Zlotnick, Kohn, Peterson, and Pearlstein 1998). Interestingly there were no significant interactions involving gender. The rate of physical victimization in this study was low, 4.3% in this national sample. A five-year follow-up of those who were victims of intimate partner violence from that study showed that those with intimate partner violence were at greater risk for depressive symptoms, functional impairment, lower self-esteem, and less life satisfaction (Zlotnick, Johnson, and Kohn 2006). This line of research is continued with secondary analysis of the National Comorbidity Survey where we showed that respondents with current major depression had fewer positive interactions with their spouse and reported more negative interactions (Zlotnick, Kohn, Keitner, and Della Grotta 2000). Earlier I was involved in several studies that examined issues of family functioning and the outcome of major depression (Keitner, Ryan, Miller, Kohn, and Epstein 1991; Keitner, Ryan, Miller, Kohn, Bishop and Epstein 1995).

E. Interviewing traumatized populations: In a study of Holocaust survivors compared to a non-Holocaust population the acceptability of telephone interviews involving mental health surveys was demonstrated (Fenig, Levav, Kohn, and Yelin 1993).

F. Do stressful life events result in poorer health outcomes? To examine this issue I completed a study on the risk of stress and the development of cancer (Levav, Kohn, Iscovich, Abramson, Tsai, and Vigdorovich 2000). This was a cohort study of 6,284 Israelis who lost an adult son either due to war or an accident between 1970 and 1977. This cohort and the general Israeli population of 1973 matched for similar demographic variables were followed for 20 years. In this study we showed that the only increased risk for cancer were in hematopetic tumors (leukemias and lymphomas), supporting a psychoneurohumoral hypothesis. In the future I plan to take this study a few steps further, to examine whether surviving a prior major stressful life event (the Holocaust) can protect/immunize or enhance the risk of developing cancer or other adverse medical outcomes.

2. Immigration and Mental Health:
A. To explore the role of the host country in influencing positive or negative mental health outcomes on immigrants, I conducted a study on Soviet immigrants to the United States and Israel (Flaherty, Kohn, Golbin, Gaviria, and Birz 1986; Flaherty, Kohn, Levav, and Birz 1988). 274 immigrants were interviewed in two neighborhoods in Chicago using a quota sampling method and 412 immigrants in Israel by stratified random sampling from immigrant roles in two cities, Jerusalem and Beersheva. Both groups completed the PERI-Demoralization Scale, the Social Network Inventory, and the Rotter's internal/external locus of control. This study found that—after adjusting for age, gender, marital status, place of origin in the former Soviet Union, and number of years in the host country—those immigrating to Israel were significantly less demoralized despite that the fact that those immigrating to the USA were financially better off. Having a Jewish identity seemed to decrease demoralization and enhance social networks. We hypothesized that the differences were due to decreased marginalization, greater acceptance of the immigrant, and stronger social ties in Israel. This study also found that it took approximately seven years after immigrating for levels of demoralization to drop substantially.

B. In addition, two other studies were conducted with these samples. First, in the USA sample, I explored the role of somatization in 55 older immigrants using the SCL-90 (Kohn, Flaherty, and Levav 1989). When compared to a depressed sample the Soviet immigrants had significantly higher scores on the somatization subscale and significantly lower scores on the depression subscale than the depressed sample and higher rates of distress than normal general population controls. This study suggested that expressing depression through somatic complaints may be culturally and social specific. The second study was one of mental health attitudes and practices among the Soviet immigrants using case vignettes and examining help-seeking patterns conducted in Israel (Levav, Kohn, Flaherty, Lerner, and Aisenberg 1990). The purpose of the study was two fold: 1) to provide a proxy window at that time to Soviet psychiatry and 2) to allow those working with the immigrants to gain a better understanding of their attitudes toward mental illness. The immigrants were able to detect abnormal behavior, but did not label it as psychopathology. The overall tolerance for abnormal behavior was low. Their attitudes about mental illness or the mentally ill did not change with time and was not influenced by reported abuse of psychiatry in the USSR.

C. Research in immigration and mental health has continued by examining immigrant groups in Rhode Island. A small study looking at family functioning among Azorean Portuguese immigrants to the United States and Brazil is being submitted for publication. Another study on Liberian immigrants, stress, and PTSD is being analyzed. A number of review articles on immigration have also been published (Ekbald, Kohn, and Jansson 1998; Kohn 2002; Kohn in press).

3. Gender and Major Depression: By examining affective illness in Jews I was able to provide support for the hypothesis that the gender differences in major depression could be attributed to alcohol abuse/dependence in men (Levav, Kohn, Golding, and Weissman 1997). Secondary data analysis was conducted on the Epidemiological Catchment Area study using the Los Angeles and New Haven sites. Rates for major depression were found to be significantly higher for Jewish men compared to Catholics or Protestants (12.5% vs. 5.4%), while rates for alcohol abuse/dependence were significantly inversed (2.8% vs. 14.1%). There were no significant differences between females. As a matter of fact, the rate for Jewish men were similar to Jewish women, 1.0:1 instead of the 2.1:1 found in the other groups. The results suggested that societies that have sanctions against developing alcohol abuse/dependence seem to have similar rates of major depression in both men and women. Therefore if men do not have the avenue to develop alcohol abuse/dependence there will be no gender difference in major depression. Another piece of evidence in this study to support such a hypothesis was that in the more acculturated site, Los Angeles, the men had lower rates of major depression, higher rates of alcohol abuse/dependence, and a greater gender difference in major depression than New Haven. To provide further support for the idea that Jews do have a higher rate of affective disorders historically and it was not limited to this one study, I conducted a meta-analysis of the literature dating back into the 1800's (Kohn, Levav, Zolendek, and Richter 1999). 43 studies were found that could be analyzed using Cohen's d statistic for summarizing a meta-analysis and a Mantel-Haenszel summary odds ratio. Jews did have higher rates of affective disorders than non-Jews and a weak overall risk was found for males. Further, support for the inverse relationship between alcohol abuse/dependence and major depression resulting in a 1:1 male female rate for major depression is also evident in the Israel community based epidemiological survey (Levav, Kohn, Dohrenwend, Shrout, Skodol, Schwartz, Link, and Naveh 1993).

4. Is the "clinician's illusion" a serious issue in examining etiologic issues in mental illness? The "clinician's illusion" suggests that clinically based research to examine etiologic issues is flawed as it does not take into account the biased introduced by the majority of individuals who do not enter treatment settings. In order to examine this issue I examined the ethnic risk factor for major depression in Israel. In the first study I conducted a meta-analysis of all treatment-based studies in Israel to examine the ethnic risk for affective disorders (Kohn and Levav 1994). Statistical reanalysis of these studies was consistent with rates being elevated for Ashkenazim. The second study used data from the Israel epidemiological study (Kohn, Levav, Dohrenwend, Shrout, and Skodol 1997). I compared the untreated versus the treated rates for major depression. Ashkenazi Jews had significantly higher rates in treated settings, but in fact it was the North African Jews who had significantly higher risk for affective disorders in the community.

5. Stigma: A small study examining whether the Hebrew term for mental illness was stigmatizing was conducted among health professionals. The results were mixed (Levav, Shemesh, Kohn, Baidani-Auerbach, Boni, Borenstein, Dudai, Lachman, and Grinshpoon in press). Another study, which is under analysis, examines Mayan indigenous people without access to health care, those with access to health care, and Ladinos in Guatemala to see how stigma towards mental illness differs. In addition, this National Alliance for Research on Schizophrenia and Depression (NARSAD) study also explores schizophrenia in Mayan's without access to health care.

6. Social Selection and Social Causation: Mental illness is found more frequently among those in the lower social classes (Levav and Kohn1996; Kohn, Dohrenwend, and Mirotznik 1998; Saraceno, Levav and Kohn 2005). I have a NARSAD grant to investigate further why those with schizophrenia are more prevalent in the lower social classes. This study involves using the Israeli psychiatric case register and studying probands and their first-degree relatives. In addition, this study will yield further information on cancer risk and schizophrenia, as well as mortality.

PSYCHIATRIC EPIDEMIOLOGICAL RESEARCH ON MENTAL HEALTH PROMOTION
1. Mental Illness in Chile: A national household mental health survey of Chile using the Composite InternationaI Diagnositic Interview was conducted. The overall six-month prevalence of mental disorders was 19.7%. The five most common disorders were simple phobia, social phobia, agoraphobia, major depression, and alcohol dependence. (Vicente, Rioseco, Saldivia, Kohn, and Torres 2002; Vicente, Rioseco, Saldivia, Kohn and Torres 2003; Vicente, Kohn, Rioseco, Saldivia, Baker and Torres S, 2004; Kohn, Rioseco, Saldivia, Levav and Torres S in press). Service utilization in Chile was also investigated (Vicente, Kohn, Saldivia, Rioseco, and Torres, 2005). Interestingly the use of native healers is not as common as originally believed. Of those who had mental illness, 62% did not use mental health services in a six-month period, and only 5.6% used specialized services (Saldivia, Vicente, Kohn, Rioseco, and Torres 2004). The Mapuche indigenous people were not found to be at higher risk (Vicente, Kohn, Rioseco, Saldivia, and Torres, 2005). A number of cross national comparisons have also been conducted on the rates of mental illness using this data; Chile has lower rates than many other countries (Andrade, Caraveo-Anduaga, Berglund, Bijl R, de Graaf, Vollebergh, Dragomirecka, Kohn R et al. 2003; Bjil, de Graff, Hiripi, Kessler, Kohn et al. 2003; Kohn, Levav, Caldas de Almeida, Vicente, Andrade, Caraveo-Anduaga, Saxena, and Saraceno B 2005). Further analysis of data from this study is underway.

2. Mental Illness in Israel: This was a nation-wide study of a ten-year birth cohort (1949-1958) of 4,914 Israeli-born offspring of Jewish immigrants (Levav, Kohn, Dohrenwend, Shrout, Skodol, Schwartz, Link, and Naveh 1993). A two-stage design was used with the Psychiatric Epidemiology Research Interview as a screen, followed by all positives and a fifth of the negatives undergoing the Schedule for Affective Disorders and Schizophrenia administered by psychiatrists using Research Diagnostic Criteria. The completion rate for participation was over 90%. This study is unique in the psychiatric epidemiologic literature in three ways: it is a prototype for the two-phase design, it used a semi-structured diagnostic interview schedule administered by psychiatrists rather than lay interviewers, and it is a birth cohort which takes into account individuals who are institutionalized. Generalized anxiety and major depressive disorder were the most common. Alcohol and drug use disorder were exceedingly rare. The rates for major depression were unusually similar between males and females. Intraethnic differences in the rates of disorders were found with North African Jews having higher rates of major depression, phobic disorder, alcoholism, and drug use disorders compared to European Jews. More recently, we conducted a study on psychological distress comparing elderly Arabs and Jews, finding the later to be at higher risk (Shemesh, Kohn, Blumstein, Geraisy, Novikov, and Levav 2006). This household survey included 5055 respondents using the General Health Questionnaire. Currently, I am an investigator with the Israel World Mental Health Survey.

3. Risk of Child and Adolescent Suicide in Israel: This study examined sociodemographic correlates and temporal trends in suicide (1975 through 1989) among young Jews, Moslem Arabs, Druzes, and Christian Arabs in Israel (Kohn, Levav, Chang, Halperin, and Zadka 1997). The number of suicides by year of death, age, gender, religion, and ethnicity were obtained from the Central Bureau of Statistics. As annual population estimates are produced in Israel, it was possible to examine risk factors by using logistic regression and plotting regression lines to examine temporal changes. The study examined ages 0 -14, 15-17, and 18-20. Gender, national/religious, and ethnic origin as risk factors did not follow those in adults. Male Jews and Druzes of army age had an increased risk for suicide. The trend of increasing risk for suicide was only found among the 15-17 year olds. Compared to the rest of the world rates of suicide in the young are low in Israel and increasing risk for suicide in the young is only partially present.

4. Mental Health Care in Belize: This study was a field study using anthropological and epidemiological data to determine the mental health needs and the resources available in Belize (Bonander, Kohn, Arana, and Levav 2000). An anthropology graduate student was stationed in Belize for a period of about six months to observe the mental health system in process, and secondly I conducted a treatment prevalence study of all individuals in the private and public mental health sector. The epidemiological arm of the study showed that 63% of individuals with schizophrenia did not receive formal mental health care, and approximately 89% of individuals with an affective disorder had no mental health contacts. The prevalence of alcohol, marijuana, and cocaine use was the highest in Central America but less than in the USA. Psychiatric nurses are the primary mechanism of all mental health care delivery, but are not yet fully accepted by medical officers or other nurses. Alliances with traditional therapeutic resources have not been utilized.

5. Psychological Distress in Uruguay: A household survey of 387 adults over the age of 15 found that 23% of the population had clinically significant psychological distress based on the PERI-demoralization scale and 10% had alcohol use disorders. Risk factors for demoralization included younger age, being female, medical comorbidity, and poorer social supports (Kohn, Alterwain, Levav, Ruocco Murillo, Contrera, Carzoli, Della Grotta, and Kim 2001). In addition, 115 children were examined for demoralization. Emotional and behavioral problems were noted in 53% of the children. Higher demoralization was associated with father's self-perception of emotional problems and mother's feeling of being demoralized (Kohn, Levav, Alterwain, Ruocco, Contrera, and Della Grotta. 2001).

6. Attitudes, Ethics, and Psychiatric Practice:
A. Ethics in Psychiatry: Using an instrument that I developed several countries have conducted survey research on their psychiatrists around ethical issues. The first study was conducted in Sweden (Kullgren, Jacobsson, Lynöe, Kohn, and Levav 1996, 1997). That study, like the others, found that psychiatrists were influenced not only by the severity of a patient's disorder, but also family pressure. Sexual misconduct was a frequently reported form of abuse in psychiatry. A second study examining the treatment of blacks compared to whites in South Africa has been conducted (Szabo, Kohn, Gordon, Levav, and Hart 2000). Other studies were conducted in Spain (Desviat Muñoz M, González C, González Rodríguez A, Moreno Pérez A, Pérez Pérez E, Ponte Velón N, Rodríguez Calvín JL, Kohn R, and Levav I 1999) and Ethiopia (Alem, Jacobsson, Lynöe, Kohn, and Kullgren 2002).

B. Psychiatric Treatment Post-Apartheid: Along this theme we did a study of the practice of psychiatry in South Africa post-apartheid that showed that inequality in the care of blacks remained and that overall the quality of mental health care had declined for all races (Kohn, Szabo, Gordon, and Allwood, 2004).

C. A number of studies have been conducted on the general population as to their attitudes about mental illness including on Soviet immigrants (Levav, Kohn, Flaherty, Lerner, and Aisenberg 1990). A sample of 135 from general population of the island of Dominica and 67 community leaders were survey (Kohn, Sharma, Camilleri, and Levav 2000). The community leaders which included nurses, teachers, and police officers did as poorly or worse in identifying mental illness than the general public. A study of two kibbutzim in Israel to examine if privatization impacted attitudes and knowledge about mental illness found no effect (Levav, Shemesh, Grinshpoon, Aisenberg, Shershevsky, and Kohn 2004). Attitudes toward corporal punishment in Israel have also been examined (Gofin, Levav, and Kohn 2004). A sample of 1000 adults found that 57% had undergone corporal punishment while growing up. There was skepticism that a new law banning corporal punishment would be followed among the respondents.

7. Primary Care and Depression: A survey of Rhode Island primary care physicians found that they had poor recognition of major depression (Penn, Boland, McCartney, Kohn, and Mulvey 1997). A large multicenter study of 6174 patients and 107 physicians in five countries in Latin America was undertaken to see if their knowledge, attitudes and treatment were altered after undergoing a one-day training program developed by the World Psychiatric Association. There was improvement in knowledge and attitudes but not in actual clinical practice. There was no change in frequency of diagnosis of major depression or use of psychopharmacological agents (Valentini, Levav, Kohn, Miranda, Mello, Mello, and Ramos 2004; Levav, Kohn et al. 2005). Additional analysis of this dataset is still being undertaken. A similar study was conducted with nurses in Panama and showed an improvement in clinical care (Moreno, Saravanan, Levav, Kohn, and Miranda 2004). Internationally in a meta-analysis a wide treatment gap exists in mental health (Kohn, Saxena, Levav, and Saraceno 2004).

GERIATRIC AND NEUROPSYCHIATRY RESEARCH
Although my research career is doing psychiatric epidemiology, I have integrated my clinical work in geriatric psychiatry into my research agenda.

1. Obsessive Compulsive Disorder (OCD) in the Elderly: I authored the only research-based study on the presentation of OCD in the elderly (Kohn, Westlake, Rasmussen, Masland, and Norman 1997; Kohn, Yip, and Mancebo in press). I found that elderly patients had a later age of onset compared to younger patients. However, there were no differences in the severity of symptoms using the YBOCS. Elderly patients did have fewer concerns about symmetry, need to know, and counting rituals. Hand washing and fear of having sinned were more common.

2. Caregiver Burden in Alzheimer's disease: I conducted a study comparing Alzheimer caregiver burden across two countries, Guatemala and USA (Salguero, Kohn, Salguero, and Marotta 1999). The data suggested that Guatemalans have less institutional and more informal support available. Guatemalans, however, had poorer perceived health than USA subjects, suggesting a higher level of caregiver burden.

3. Risk for Falls in the Elderly: Two studies have been conducted: One study showed that falls on a psychiatric inpatient unit were highest for those who received ECT, had Parkinsonism, were female, received mood stabilizers, were on antiarrhythmics, and had dementia. Those who fell also had longer length of stays (DeCarle and Kohn 2000; DeCarle and Kohn 2001). The second, limited to ECT, suggested that increased monitoring for falls was necessary during later shifts.

4. Course of Depression in the Elderly: Analysis of the National Institute of Mental Health (NIMH) Collaborative Depression Study was conducted comparing older and younger age groups (Mueller, Kohn, Leventhal, Leon, Solomon, Coryell, Endicott, Alexopoulos, and Keller 2004). The elderly in this 15-year follow-up study were found to have higher risk for reoccurrence. In addition, there were no predictors for remission or recurrence for the elderly compared to younger populations. A review updating literature on the course of depression in the elderly was recently published (Kohn and Epstein-Lubow 2006).

5. Suicide among the Elderly: We have conducted secondary analysis of data from the Centers for Disease Control and Prevention (CDC) on self-harm and suicide. We have found that there is an exponential function related to mortality and age (Friedmann and Kohn 2004). Analysis of rates of suicide attempts and associated factors in the elderly is underway.

6. Elderly Mentally Ill Homecare: Several studies have been conducted on delivering psychiatric treatment to homebound elders (Kohn, Goldsmith, Sedgwick, and Markowitz 2004). In a study conducted in Manhattan 93 mentally ill homebound elders were followed for up to five years. A multidisciplinary treatment team approach showed evidence of decreasing psychiatric disability. More recently (Zelzter and Kohn, 2006), we surveyed 53 nursing and home health care agencies to evaluate how they managed behavioral problems, dementia, and undiagnosed mental illness (Kohn, Goldsmith, and Sedgwick 2002). The data suggested a lack of psychiatric services, a reluctance to address behavioral problems, and a failure to identify undiagnosed illness.

PSYCHIATRIC TRAINING
1. Psychiatry Residents and Hospital Strikes: Given that hospital strikes were an increasing phenomena affecting psychiatry residents, I took advantage of several situations that presented at Butler Hospital to examine this issue (Kohn and Wintrob 1991; Kohn and Wintrob 1997). Both studies showed that older residents behaved more like attendings and that younger residents sympathized more with those on strike.
Grants and Awards
Illinois Psychiatric Association, Student Paper Competition, First Place, 1985

Care New England Care Awards, Future Vision Award, Honorable Mention, 1998

John Templeton Foundation, Exemplary Papers Awards Program Honorable Mention, 1998

American Psychiatric Association, Distinguished Fellow, 2003

Brown Medical School, Department of Psychiatry and Human Behavior, Geriatric Fellowship Program, Teaching Recognition Award, 2002 – 2003

Sociedad Medica de Santiago/Sociedad Chilena de Medicina Interna, Dr. Ramón Corbalán Melgarejo Award for the Best Public Health Publication in the Revista Médica de Chile, 2003

Organizer of the 2004 Annual Meeting of the Society for the Study of Psychiatry and Culture and the World Psychiatric Association Transcultural Psychiatry Section, Providence, Rhode Island, 2004

Expert advisory panel Strategy and Action Plan for Mental Health of the Americas. Pan American Health Organization/World Health Organization, 2009

Collaboration in the Encuesta Nacional de Salud. Universidad de San Carlos de Guatemala Centro de Investigaciones de las Ciencias de la Saldud, August 23, 2009

EDITORIAL BOARDS
World Healer: Newsletter of the WPA Transcultural Psychiatry Section, Associate Editor, 2009 - present
Cross-Cultural Mental Health: An International Multidisciplinary Journal, 2007 - present
World Cultural Psychiatry Research Review, 2005 - present
South African Psychiatry Review, 2002 - present
Journal of Immigrant and Refugee Studies, 2001 – present
Mental Health, Religion, and Culture, 1999 – present
The Brown University Geropsych Report, Assistant Editor, 1997 - 2000
Affiliations
The Presbyterian Hospital and Columbia University, Clinical Assistant in Psychiatry, 1989 - 1992

The Union Institute Graduate School, Adjunct Professor, 2001 – 2002

Novo Universidade de Lisboa Faculdade de Ciências Médicas Lisbon, Portugal, Visiting Professor, 2003, 2005

Pan American Health Organization/World Health Organization (WHO), Consultant 1996 – present

Steere House Nursing and Rehabilitation Center, Board of Directors, 1998 – present

World Health Organization (WHO), Consultant, 2000 - present

Society for the Study of Psychiatry and Culture, Board of Directors, 2004 – present

Guardianship Committee, State of Rhode Island, Member, 2005 – present

MEMBERSHIP IN SOCIETIES
American Association of Directors of Psychiatric Residency Training
American Association for Geriatric Psychiatry
American Medical Association
American Psychiatric Association (APA)
International Federation of Psychiatric Epidemiology
Rhode Island Medical Association
Rhode Island Psychiatric Society
Society for Epidemiological Research
Society for the Study of Psychiatry and Culture
World Psychiatric Association, Section on Social Psychiatry and Psychiatric Epidemiology
World Psychiatric Association, Section on Transcultural Psychiatry
Funded Research
Falk Institute for Mental Health and Behavioral Studies
The Perception of Mental Illness, the Mentally Ill and Help-Seeking Practices among Soviet Immigrants - $3,000. 1985 – 1986.

Memorial Foundation for Jewish Culture
The Vulnerability of Jews to Affective Disorders - $3,500. 1993 – 1994.

Brown University Department of Psychiatry and Human Behavior Department Research Award
Psychiatric Care of Homebound Mentally Ill Elderly - $16,000. 1994 - 1995.

Brown University Department of Psychiatry and Human Behavior Department Research Award
Psychosis in a Guatemalan Indigenous Population - $10,000. 1998 - 1999.

National Alliance for Research on Schizophrenia and Depression (NARSAD)
Psychosis in a Guatemalan Indigenous Population - $60,000, 1998 – 2000.

NARSAD
The Relative Weight of Social Causation and Social Selection in the Etiology of Schizophrenia - $100,000. 2003 - 2006.
Teaching Experience
Brown University Geriatric Medicine Fellowship, Providence, Rhode Island
Psychiatry Site Supervisor, Butler Hospital, July 2002 – present
Fundamentals of Geriatrics Conference, Depression Seminar, Brown University, July 2002 – present
Geriatric Medicine Journal Club, Brown University, July 2002 - present

Brown University Geriatric Psychiatry Fellowship Training Program, Providence, Rhode Island
Geriatric Psychiatry Journal Club and Case Conference, Presenter, Butler Hospital, July 1998 - present
Geriatric Psychiatry Seminar, Lecturer, Butler Hospital, July 1998 - present
Inpatient Supervisor, Butler Hospital, July 1998 - present
Outpatient Supervisor, Butler Hospital, July 1998 - present

Brown University Graduate School, Providence, Rhode Island
Anthropology Ph.D. Candidate, Reading and Research Seminar, September 1995 - May 1996, AN/0293 S14, "Being a Psychiatric Nurse Practitioner: Notes on the Constructing of Professional Identity and Practice in Belize"
Fulbright Scholar, Zev Alexander, MD, supervisor 2003 – 2005.

Brown University Program in Medicine, Providence, Rhode Island
Outpatient Case Conference in Psychiatry, Seminar Leader, Butler Hospital, August 1987 - October 1987
BioMed 390B, Discussion Group Leader, January 1989 - May 1989
Longitudinal Experience, October 1995 - July 1996
Psychiatry of Late Life - Clinical Elective 527, Course Leader, March 2000 - present
Inpatient Psychiatry Rotation Supervisor, December 2001
Research Mentor, July 2002 - July 2003

Brown University Psychiatry Residency Program, Providence, Rhode Island
Psychiatric Epidemiology Seminar for PGY-3, Butler Hospital, April 1991 - present
Inpatient Psychiatry Rotation Supervisor, Butler Hospital, July 1992 - present
Outpatient Psychopharmacology Supervisor, Butler Hospital, July 1994 - present
Cultural and Social Psychiatry Seminar for PGY-2, Butler Hospital, December 1995 - present
Tutor Supervisor, Butler Hospital, July 1995 - present

Brown University Psychology Internship Program, Providence, Rhode Island
Cultural Psychiatry Seminar, Butler Hospital, April 1995 - April 1998

Brown University Undergraduate Program, Providence, Rhode Island
International Student Exchange Program with Ibidan University, Nigeria, Advisor, September 1995 - April 1996
Research Advisor, Independent Study Students, September 1995 - present
Research Experience, Work Study Positions, September 1993 - present
Senior Thesis Advisor, Applied Mathematics Major, September 1994 - May 1995, BI/0195 SFA "Religion and Psychiatric Disorders"
Senior Thesis Advisor, Biology Major, September 1996 - May 1997; BI/0196 S4M "Oral Health Care in Nursing Homes"
Senior Thesis Advisor, Psychology Major, September 2001 - May 2002; BI/0196 S4M "The Presentation of the Homebound Elderly in Need of In-Home Mental Health Care"
Senior Thesis Advisor, Psychology Major, September 2002 - May 2003; BI/0196 S4M "Experiences of Trauma in Liberian Refugees"

Butler Hospital, Providence, Rhode Island
Statistics and Research Methods Seminars, September 1992 - July 1995

Columbia University School of Public Health, New York, New York
Clinical Seminar in Psychiatric Epidemiology P8421, April 1993

Dartmouth Medical School Department of Psychiatry, Dartmouth, New Hampshire
Visiting Faculty (examiner), Mock Board Examination, October 1995 - present

Institute of Mental Health, Cranston, Rhode Island
Neuropsychiatry Seminar, Co-leader, July 1988 - September 1988

Novo Universidade de Lisboa Faculdade de Ciências Médicas, Lisbon, Portugal,
Psychiatric Epidemiology Course, Masters in Public Health, July 2003; July 2005

St. Elizabeth Hospital Department of Psychiatry, Boston, Massachusetts
Visiting Faculty (examiner), Mock Board Examination, May 1998
Visiting Faculty (lecturer), Psychiatric Epidemiology Seminar for Residents, October 1998 – July 2001

University of Rhode Island
University Year for Action Field Supervisor, 1994, 2000
Selected Publications
Levav I, Kohn R, Barchana M, Lipsitz I, Pugachova I, Weizman A, Grinshpoon A: The risk for cancer among patients with schizoaffective disorders. Journal of Affective Disorders 114:1-3; 316-320, 2009 (2009)
Pérez Benítez CI, Vicente B, Zlotnick C, Kohn R, Johnson J, Rioseco P, Saldivia S: Epidemiology of trauma, PTSD and other psychiatric disorders in a reprepresentative population of Chile [Estudio epidemiológico de sucesos traumáticos, trastorno de estrés post-traumático, y otros trastornos psiquiátricos en una muestra representativa de Chile]. Salud Mental 32:2; 145-153, 2009 (in Spanish) (2009)
Gum AM, King-Kallimanis B, Kohn R: Prevalence of mood, anxiety, and substance abuse disorders for older Americans in the National Comorbidity Survey-Replication. American Journal of Geriatric Psychiatry 17:9; 769-781, 2009 (2009)
King-Kallimanis B, Gum AM, Kohn R: Comorbidity of depressive and anxiety disorders for older Americans in the National Comorbidity Survey-Replication. American Journal of Geriatric Psychiatry 17:9; 782-792, 2009 (2009)
Sharon A, Levav I, Brodsky J, Shemesh AA, Kohn R: Psychiatric disorders and other health dimensions among Holocaust survivors 6 decades later. British Journal of Psychiatry 195:4; 331-335, 2009 (2009)
Rodríguez J, Kohn R, Aguilar-Gaxiola S (eds.): Epidemiology of Mental Illness in Latin America and the Caribbean [Epidemiología de los Trastornos Mentales en América Latina y el Caribe] Washington DC: Pan American Health Organization, 2009 (in Spanish) (2009)
Kohn R, Gum AM, King-Kallimanis B: The epidemiology of major depression in geriatric populations, in (Ellison JM, Kyomen H, Verma SK eds.) Depression and Mood Disorders in Later Life, 2nd Edition. New York: Informa Healthcare, pp. 37-64, 2009 (2009)
Kohn R, Wintrob RM: Cultural competence in assessment and treatment of the psychiatric patient, in (Villaseñor Byardo SJ ed.) Psiquiatriá, Naturaleza y Cultura: De lo Singular a lo Universal. Guadalajara, Mexico: Gladet, pp. 73-86 2009 (2009)
Kohn R, Wintrob RM, Alarcón RD: Transcultural psychiatry, in (Sadock BJ, Sadock VA, Ruiz P eds.) Kaplan & Sadock's Comprehensive Textbook of Psychiatry, 9th Edition. New York: Lippincott Williams & Wilkins, pp. 734-753, 2009 (2009)
Kohn R, Wintrob RM: Research advances in the relationship between immigration and psychiatric disorders, in (Christodoulou G, Jorge M, Mezzich J eds.) Advances in Psychiatry, Third Volume. Athens, Greece: Beta Medical Publishers, pp. 127-133, 2009 (2009)
Kohn R, Rodríguez J: Prevalence and burden of mental illness in the adult population of Latin America and the Caribbean [Prevalencia y carga de los trastornos mentales en las población adulta de América Latina y el Caribe] in (Rodríguez J, Kohn R, Aguilar-Gaxiola S eds.) Epidemiology of Mental Illness in Latin America and the Caribbean [Epidemiología de los Trastornos Mentales en América Latina y el Caribe] Washington DC: Pan American Health Organization, pp. 19-34, 2009 (in Spanish) (2009)
Mello MF, Kohn R, Mari JJ, Andrade HL, Aleida-Filho N, Blay SL, Viana MC, Mello AF: The epidemiology of mental disorders in Brazil [La epidemiología de las enfermedades mentales en Brasil] in (Rodríguez J, Kohn R, Aguilar-Gaxiola S eds.) Epidemiology of Mental Illness in Latin America and the Caribbean [Epidemiología de los Trastornos Mentales en América Latina y el Caribe] Washington DC: Pan American Health Organization, pp. 101-117, 2009 (in Spanish) (2009)
Vicente B, Kohn R, Sadivia S, Rioseco P: Chile's contributions in psychiatric epidemiology research [Las contribuciones de Chile a la investigación en epidemiología psiquiátrica] in (Rodríguez J, Kohn R, Aguilar-Gaxiola S eds.) Epidemiology of Mental Illness in Latin America and the Caribbean [Epidemiología de los Trastornos Mentales en América Latina y el Caribe] Washington DC: Pan American Health Organization, pp. 118-131, 2009 (in Spanish) (2009)
Kohn R, Friedmann H: The epidemiology of suicide, suicide intent and ideations [La epidemiología del suicidio, los intentos y las ideaciones suicidas en América Latina y el Caribe] in (Rodríguez J, Kohn R, Aguilar-Gaxiola S eds.) Epidemiology of Mental Illness in Latin America and the Caribbean [Epidemiología de los Trastornos Mentales en América Latina y el Caribe] Washington DC: Pan American Health Organization, pp. 193-207, 2009 (in Spanish) (2009)
Kohn R, Rodríguez J: The mental Elath of the indigenous population [La salud mental de las poblaciones indígenas] in (Rodríguez J, Kohn R, Aguilar-Gaxiola S eds.) Epidemiology of Mental Illness in Latin America and the Caribbean [Epidemiología de los Trastornos Mentales en América Latina y el Caribe] Washington DC: Pan American Health Organization, pp. 223-233, 2009 (in Spanish) (2009)
Norris FH, Kohn R: The mental health consequences of disasters and political violence in Latin America [La repercusión de los desastres y la violencia política sobre la salud mental en América Latina] in (Rodríguez J, Kohn R, Aguilar-Gaxiola S eds.) Epidemiology of Mental Illness in Latin America and the Caribbean [Epidemiología de los Trastornos Mentales en América Latina y el Caribe] Washington DC: Pan American Health Organization, pp. 256-288, 2009 (in Spanish) (2009)
Kohn R, Levav I: Mental health service utilization and the treatment gap in Latin America and the Caribbean [La utilización de los servicios de salud mental y la brecha de tratamiento en América Latina y el Caribe] in (Rodríguez J, Kohn R, Aguilar-Gaxiola S eds.) Epidemiology of Mental Illness in Latin America and the Caribbean [Epidemiología de los Trastornos Mentales en América Latina y el Caribe] Washington DC: Pan American Health Organization, pp. 300-315, 2009 (in Spanish) (2009)
Saldivia S, Vicente B, Kohn R, Levav I: The epidemiology of psychiatric illnesses in primary care [La epidemiología de los trastornos psiquiátricos en la atención primaria de salud] in (Rodríguez J, Kohn R, Aguilar-Gaxiola S eds.) Epidemiology of Mental Illness in Latin America and the Caribbean [Epidemiología de los Trastornos Mentales en América Latina y el Caribe] Washington DC: Pan American Health Organization, pp. 316-328, 2009 (in Spanish) (2009)
Rodríguez J, Kohn R, Aguilar-Gaxiola S: Some final considerations [Algunas consideraciones finales] in (Rodríguez J, Kohn R, Aguilar-Gaxiola S eds.) Epidemiology of Mental Illness in Latin America and the Caribbean [Epidemiología de los Trastornos Mentales en América Latina y el Caribe] Washington DC: Pan American Health Organization, pp. 329-331, 2009 (in Spanish) (2009)
Zlotnick C, Johnson J, Kohn R, Vicente B, Rioseco P, Saldivia S. Childhood trauma, trauma in adulthood and psychiatric diagnoses: results from a community sample. Comprehensive Psychiatry 49:2; 163-169, 2008 (2008)
Kohn R, Vicente B, Rioseco P, Saldivia S, Torres S: The Mini-Mental State Examination: age and education distribution for a Latin American population. Aging and Mental Health 12:1; 66-71, 2008 (2008)
Levav I, Kohn R, Billig M: The protective effect of religiosity under terrorism. Psychiatry: Interpersonal and Biological Processes 71:1; 46-58, 2008 (2008)
archana M, Levav I, Lipshitz I, Pugachova I, Kohn R, Weizman A, Grinshpoon A: Enhanced cancer risk among patients with bipolar disorder. Journal of Affective Disorders 108:1-2; 43-48, 2008 (2008)
Friedmann H, Kohn R: Mortality in the suicidal population. Suicide and Life Threatening Behavior 38:3; 287-301, 2008 (2008)
Kohn R, Vicente B, Saldivia S, Rioseco P, Torres S: Psychiatric epidemiology of the elderly population in Chile. American Journal of Geriatric Psychiatry 16:12; 1020-1028; 2008 (2008)
Mirsky J, Kohn R, Levav I, Grinshpoon A, Ponizovsky AM: Psychological distress and common mental disorders among immigrants: results from the Israeli-based component of the World Mental Health Survey. Journal of Clinical Psychiatry 69:11; 1715-1720, 2008 (2008)
Shemesh AA, Kohn R, Radomislensky I, Brodsky J, Levav I: Emotional distress and other health-related dimensions among elderly survivors of the Shoa living in the community. Israel Journal of Psychiatry and Related Sciences 45:4; 230-238, 2008 (2008)
Rodriguez JJ, Kohn R: Use of mental health services among disaster survivors. Current Opinion in Psychiatry 21:4; 370-378, 2008 (2008)
Kohn R, Wintrob RM: Cultural competence in assessment and treatment of the psychiatric patient. Psyche and Culture 7:2; 114-125, 2008 (in Japanese) (2008)
Kohn R, Benjamin L, Benjamin G: Dominica, in (D'Avanzo CE, Geissler EM eds.) Pocket Guide to Cultural Health Assessment, 4th Edition. St. Louis: Mosby, 215-219, 2008 (2008)
Kohn R, Keller MB: Emotions, in (Tasman A, Kay J, Lieberman JA eds.) Psychiatry, 3rd Edition. Chichester, West Sussex, England: John Wiley & Sons, pp. 605-618, 2008 (2008)
Kohn R, Surti GM: Management of behavioral problems in dementia. Medicine and Health Rhode Island 91:11; 335-338, 2008 (2008)
Vicente B, Kohn R, Levav I, Espejo F, Saldivia S, Sartorius N: Training primary care physicians in Chile in the diagnosis and treatment of depression. Journal of Affective Disorders 98:1-2; 121-127, 2007 (2007)
Levav I, Lipshitz I, Novikov I, Pugachova I, Kohn R, Barchana M, Ponizovsky A: Reduced risk of cancer among parents and siblings of patients with schizophrenia. British Journal of Psychiatry 190:2; 156-161, 2007 (2007)
Borek LL, Kohn R, Friedman JH: Phenomenology of dreams in Parkinson's disease. Movement Disorders 22:2; 198-202, 2007 (2007)
Feijo de Mello AAF, Blay SL, Kohn R: Global Assessment of Relational Functioning Scale (GARF): A validity study in patients with recurrent major depression in Brazil. Transcultural Psychiatry 44:1; 55-64, 2007 (2007)
Levav I, Levinson D, Radomislensky I, Shemesh AA, Kohn R: Psychopathology and other health dimensions among the offspring of Holocaust survivors: results from the Israel National Health Survey. Israel Journal of Psychiatry 44:2; 152-157, 2007 (2007)
Vicente PB, Kohn R, Saldivia BS, Rioseco SP: Burden of psychiatric diseases in Chile [Carga del enfermar psíquico, barreras y brechas en la atención de salud mental en Chile]. Revista Medica de Chile 135:12; 1591-1599; 2007 (in Spanish) (2007)
Mello Ade A, Mello MF, Kohn R (eds.): Epidemiology of Mental Health in Brazil [Epidemiologia da Saúde Mental no Brasil] São Paulo, Brazil: Artmed, 2007 (in Portuguese) (2007)
Mari JJ, Jorge MR, Kohn R: Epidemiology of psychiatric disorders in adults [Epidemiologia dos transtornos psiquiátricos em adultos] in (Mello Ade A, Mello MF, Kohn R eds.) Epidemiology of Mental Health in Brazil [Epidemiologia da Saúde Mental no Brasil] São Paulo, Brazil: Artmed, pp. 119-141, 2007 (in Portuguese) (2007)
Kohn R, Mello MF, Mello Ade A: The burden and the treatment shortage for mental health in Brazil [O ônus e a carência de atendimento da saúde mental no Brasil] in (Mello Ade A, Mello MF, Kohn R eds.) Epidemiology of Mental Health in Brazil [Epidemiologia da Saúde Mental no Brasil] São Paulo, Brazil: Artmed, pp. 199-207, 2007 (in Portuguese) (2007)
Kohn R, Yip AG, Mancebo MC: Obsessive-compulsive disorders, in (Birren JE, ed.) Encyclopedia of Gerontology 2nd Edition, Oxford, England: Academic Press, Volume 2: pp. 282-289, 2007 (2007)
Kohn R: Mental health and cultural psychiatry in Latin America, in (Bhui K, Bhugra D eds.) Culture and Mental Health: A Comprehensive Textbook. London: Hodder Arnold, pp. 191-211, 2007 (2007)
Kohn R: Mental health and cultural psychiatry in the United States and Canada, in (Bhui K, Bhugra D eds.) Culture and Mental Health: A Comprehensive Textbook. London: Hodder Arnold, 225-244, 2007 (2007)
Kohn R: Mental health and cultural psychiatry in the Caribbean, in (Bhui K, Bhugra D eds.) Culture and Mental Health: A Comprehensive Textbook. London: Hodder Arnold, 329-336, 2007 (2007)
Kohn R, Bhui K: Psychiatric epidemiology and its contributions to cultural psychiatry, in (Bhugra D, Bhui K eds.) Textbook of Cultural Psychiatry. Cambridge, United Kingdom: Cambridge University Press, 157-168, 2007 (2007)
Zlotnick C, Johnson DM, Kohn R: Intimate partner violence and long-term psychosocial functioning in a national sample of American women. Journal of Interpersonal Violence 21;2: 262-275, 2006 (2006)
Kohn R, Epstein-Lubow G: Course and outcomes of depression in the elderly. Current Psychiatry Reports 8:1; 34-40, 2006 (2006)
Shemesh AA, Kohn R, Blumstein T, Geraisy N, Novikov I, Levav I: A Community study on emotional distress among Arab and Jewish Israelis over the age of sixty. International Journal of Geriatric Psychiatry 21;1: 64-76, 2006 (2006)
Billig M, Kohn R, Levav I: Anticipatory stress in the population facing forced removal from the Gaza Strip. Journal of Nervous and Mental Disease 194:3; 195-200, 2006 (2006)
Zeltzer BB, Kohn R: Mental health services for homebound elders from home health nursing agencies and homecare agencies. Psychiatric Services 57:4; 567-569, 2006 (2006)
Borek LL, Kohn R, Friedman JH: Mood and sleep in Parkinson's disease. The Journal of Clinical Psychiatry 67:6; 958-963, 1004, 2006 (2006)
Vicente B, Kohn R, Rioseco P, Saldivia S, Levav I, Torres S: Lifetime and 12-month prevalence in the Chile Psychiatric Prevalence Study. American Journal of Psychiatry 163:8; 1362-1370, 2006 (2006)
Zlotnick C, Johnson J, Kohn R, Vicente B, Rioseco P, Saldivia S: Epidemiology of trauma, posttraumatic stress disorder (PTSD), and co-morbid disorders in Chile. Psychological Medicine 36:11; 1523-1534, 2006 (2006)
Vicente B, Kohn R, Rioseco P, Saldivia S, Navarette G, Veloso P, Torres S: Regional differences in psychiatric disorders in Chile. Social Psychiatry and Psychiatric Epidemiology 41:12; 935-942, 2006 (2006)
Kohn R, Xavier M: Operative guide 13: Norms for researching schizophrenia in Latin America [Guía operativa 13: Normas para la investigación de la esquizofrenia en América Latina], in (Cadas de Almeida JM, Torres González F eds.) Atención Comunitaria a Personas con Trastornos Psicóticos, Publicación Científica y Técnica No. 601. Washington, DC: Pan American Health Organization, pp. 127-136, 2005 (in Spanish) (2005)
Kohn R, Levav I, Donaire Garcia I, Machuca E, Tamashiro R: Psychological and psychopathological reactions following Hurricane Mitch in Honduras: Implications for service planning. Revista Panamericana de Salud Pública / Pan American Journal of Public Health 18;4-5: 287-295, 2005 (2005)
Kohn R, Levav I, Caldas de Almeida JM, Vicente B, Andrade L, Caraveo-Anduaga J, Saxena S, Saraceno B: Mental disorders in Latin America and the Caribbean: a public health priority [Los trastornos mentales en América Latina y el Caribe: asunto prioritario para la salud pública]. Revista Panamericana de Salud Pública / Pan American Journal of Public Health 18;4-5: 229-240, 2005 (in Spanish) (2005)
Saraceno B, Levav I, Kohn R: The public mental health significance of research on socio-economic factors in schizophrenia and major depression. World Psychiatry 4;3:181-185, 2005 (2005)
Levav I, Kohn R, Montoya I, Palacio C, Rozic P, Salano I, Vallentini W, Vicente B, Morales Castro J, Espejo Eigueta F, Saravanan Y, Miranda CT, Sartorius N: Training Latin American primary care physicians in the WPA module on depression: results of a multicenter trial. Psychological Medicine 35:1; 35-45, 2005 (2005)
Vicente B, Kohn R, Rioseco P, Saldivia S, Torres S: Psychiatric disorders among the Mapuche in Chile. International Journal of Social Psychiatry 51;2: 119-127, 2005 (2005)
Saraceno B, Levav I, Kohn R: The public mental health significance of research on socio-economic factors in schizophrenia and major depression [Investigación sobre los factores socioeconómicos relacionados con la esquizofrenia y la depresión mayor: su tascendencía para la salud mental pública.] World Psychiatry Edición en Español 3:3; 180-184, 2005 (in Spanish) (2005)
Vicente B, Kohn R, Saldivia S, Rioseco P, Torres S: Service use patterns among adults with mental health problems in Chile [Patrones de uso de servicios por adultos con problemas de salud mental en Chile]. Revista Panamericana de Salud Pública / Pan American Journal of Public Health 18;4-5: 263-270, 2005 (in Spanish) (2005)
Kohn R, Levav I, Donaire Garcia I, Machuca E, Tamashiro R: Prevalence, risk factors and aging vulnerability for psychopathology following a natural disaster in a developing country. International Journal of Geriatric Psychiatry 20;9: 835-841, 2005 (2005)
Levav I, Shemesh A, Grinshpoon A, Aisenberg E, Shershevsky Y, Kohn R: Mental health-related knowledge, attitudes and practices in two kibbutzim. Social Psychiatry and Psychiatric Epidemiology 39:9; 758-764, 2004 (2004)
Valentini W, Levav I, Kohn R, Miranda CT, Mello Ade A, Mello MF, Ramos CP: An educational training program for physicians for diagnosis and treatment of depression [Treinamento de clínicos para o diagnóstico e tratamento da depressão]. Revista de Saude Pública 38:4; 522-528, 2004 (in Portuguese) (2004)
Kohn R, Goldsmith E, Sedgwick TW, Markowitz S: In-home mental health services for the elderly. Clinical Gerontologist 27:1-2; 71-85, 2004 (2004)
Gofin R, Levav I, Kohn R: Attitudes and opinions on corporal punishment among urban Israeli Jews. Israel Journal of Psychiatry and Related Sciences 41:2; 90-97, 2004 (2004)
Mueller TI, Kohn R, Leventhal N, Leon AC, Solomon D, Coryell W, Endicott J, Alexopoulos GS, Keller MB: The course of depression in elderly patients. American Journal of Geriatric Psychiatry 12:1; 22-29, 2004 (2004)
Saldivia S, Vicente B, Kohn R, Rioseco P, Torres S: Use of mental health services in Chile. Psychiatric Services 55:1; 71-76, 2004 (2004)
Kohn R, Szabo CP, Gordon A, Allwood CW: Race and psychiatric services in post-apartheid South Africa: a preliminary study of psychiatrist's perceptions. International Journal of Social Psychiatry 50:1; 18-24, 2004 (2004)
Vicente B, Kohn R, Rioseco P, Saldivia S, Baker CL, Torres S: Population prevalence of psychiatric disorders in Chile: 6-month and 1-month prevalence rates. British Journal of Psychiatry 184:4; 299-305, 2004 (2004)
Friedmann H, Kohn R: Exponential lethality: upper limits on suicide risk assessments. Medicine and Health Rhode Island 87:5; 146-148, 2004 (2004)
Kohn R, Saxena S, Levav I, Saraceno B: The treatment gap in mental health care. Bulletin of the World Health Organization 82:11; 858-866, 2004 (2004)
Kohn R, Keller MB: Emotions, in (Tasman A, Kay J, Lieberman JA eds.) Psychiatry, 2nd Edition. Chichester, West Sussex, England: Wiley & Sons, pp. 607-619, 2003 (2003)
Bjil RV, de Graff R, Hiripi E, Kessler RC, Kohn R, Offord DR, Ustun TB, Vicente B, Vollebergh WAM, Walters EE, Wittchen HU: The prevalence of treated and untreated mental disorders in five countries. Health Affairs 22:3; 122-133, 2003 (2003)
Vicente B, Rioseco P, Saldivia S, Kohn R, Torres S: Epidemdiological Investigations in Latin America [Investigación epidemiológica en América Latina]. Psiquiatría y Salud Integral 3:1; 16-18, 2003 (in Spanish) (2003)
Andrade L, Caraveo-Anduaga JJ, Berglund P, Bijl R, de Graaf R, Vollebergh W, Dragomirecka E, Kohn R, Keller MB, Kessler RC, Kawakami N, Kiliç C, Offord D, Ustun TB, Vicente B, Wittchen HU: The epidemiology of major depressive episodes: results from the International Consortium of Psychiatric Epidemiology (ICPE) surveys. International Journal of Methods in Psychiatric Research 12:1; 3-21, 2003 (2003)
Moreno P, Saravanan Y, Levav I, Kohn R, Miranda CT: Evaluation of the PAHO/WHO training program on the detection and treatment of depression for primary care nurses in Panama. Acta Psychiatrica Scandinavica 108:1; 61-65, 2003 (2003)
Kohn R, Levav I, Donaire Garcia I, Machuca E, Tamashiro R: Post-traumatic reactions as a consequence of Hurricane Mitch: an epidemiological study in Tegucigalpa, Honduras [Reacciones postraumáticos a consecuencia del huracán Mitch: un estudio epidemiológico en Tegucigalpa, Honduras]. Atopos 1: June; 27-35, 2003 (in Spanish) (2003)
Kohn R, Benjamin L, Benjamin G: Dominica, in (D'Avanzo CE, Geissler EM eds.) Pocket Guide to Cultural Health Assessment, 3rd Edition. St. Louis: Mosby, pp. 240-243, 2003 (2003)
Alem A, Jacobsson L, Lynöe N, Kohn R, Kullgren G: Attitudes and practices among Ethiopian health care professionals in psychiatry regarding compulsory treatment. International Journal of Law and Psychiatry 25:6; 599-610, 2002 (2002)
Kohn R: Commentary: belonging to two worlds: the experience of migration. South African Psychiatry Review 5:1; 6-8, 2002 (2002)
Kohn R, Goldsmith E, Sedgwick TW: Treatment of homebound mentally ill elderly: the multidisciplinary psychiatric mobile team. American Journal of Geriatric Psychiatry 10:4; 469-475, 2002 (2002)
Vicente B, Rioseco P, Saldivia S, Kohn R, Torres S: Prevalence of psychiatric disorder in Chile [Estudio Chileno de prevalencia de patología psiquiátrica (DSM-III-R/CIDI) (ECPP)]. Revista Médica de Chile 130:5; 527-536, 2002 (in Spanish) (2002)
De Carle AJ, Kohn R: Risk factors for falling on a psychogeriatric unit. International Journal of Geriatric Psychiatry 16:8; 762-767, 2001 (2001)
Kohn R: Beta-blockers cause depression: a medical myth without evidence. Atlantic Psychopharmacology Quarterly 4:3-4; 1-3, 2001 (2001)
Kohn R, Alterwain P, Levav I, Ruocco G, Murillo N, Contrera M, Carzoli L, Della Grotta S, Kim S: Screening for mental Illness and alcohol use disorders in two communities in Uruguay [Trastornos mentales y uso indebido de alcohol en dos comunidades del Uruguay]. Acta Psiquiátrica y Psicológica de América Latina 47:3; 221-228, 2001 (in Spanish) (2001)
Kohn R: Homicide among adolescents in the Americas: a growing epidemic. Bulletin of the World Health Organization 79:2; 172, 2001 (2001)
Kohn R: Beta-blockers an important cause of depression: a medical myth without evidence. Medicine and Health Rhode Island 84:3; 92-95, 2001 (2001)
Kohn R, Levav I, Alterwain P, Ruocco G, Contrera M, Della Grotta S: Risk Factors for behavioral and emotional problems in childhood: a community study in Uruguay [Factores de riesgo de trastornos conductauales y emocionales en la niñez: estudio communitario en el Uruguay]. Revista Panamericana de Salud Pública / Pan American Journal of Public Health 9:4; 211-218, 2001 (in Spanish) (2001)
Szabo CP, Kohn R, Gordon A, Levav I, Hart GA: Ethics in the practice of psychiatry in South Africa. South African Medical Journal 90:5; 498-503, 2000 (2000)
De Carle AJ, Kohn R: Electroconvulsive therapy and falls in the elderly. Journal of ECT 16:3; 252-257, 2000 (2000)
Zlontnick C, Kohn R, Keitner G, Della Grotta SA: The relationship between quality of interpersonal relationships and major depressive disorder: findings from the National Comorbidity Survey. Journal of Affective Disorders 59:3; 205-215, 2000 (2000)
Bonander J, Kohn R, Arana B, Levav I: An anthropological and epidemiological overview of mental health in Belize. Transcultural Psychiatry 37:1; 57-72, 2000 (2000)
Kohn R, Sharma D, Camilleri CP, Levav I: Attitudes towards mental illness in the Commonwealth of Dominica. Revista Panamericana de Salud Pública / Pan American Journal of Public Health 7:3; 148-154, 2000 (2000)
Kohn R, Levav I: PTSD an explanation for affective disorders among Jews: a response. History of Psychiatry 11:3; 341-343, 2000 (2000)
Levav I, Kohn R, Iscovich J, Abramson J, Tsai WY, Vigdorovich D: Cancer incidence and survival following bereavement. American Journal of Public Health 90:10; 1601-1607, 2000 (2000)
Kohn R, Levav I, Zolendeck S, Richter M: Affective disorders among Jews: a historical review and metanalysis. History of Psychiatry 10:38(part 2); 245-267, 1999 (1999)
Salguero RH, Kohn R, Salguero LF, Marotta CA: Caregivers of persons with Alzheimer's disease: cultural differences in perceived caregiver burden in Guatemala and Rhode Island. Journal of Cross-Cultural Gerontology 13:3; 229-240, 1999 (1999)
Desviat Muñoz M, González C, González Rodríguez A, Moreno Pérez A, Pérez Pérez E, Ponte Velón N, Rodríguez Calvín JL, Kohn R, Levav I: Attitudes, ethics, and clinical practice of Spanish psychiatrists [Actitudes eticas y prática clínica de los psiquiatras españoles]. Psiquiatría Pública 11:5-6; 147-156, 1999 (in Spanish) (1999)
Levav I, Kohn R, Schwartz S: The psychiatric after-effect of the Holocaust on the second generation. Psychological Medicine 28:4; 755-760, 1998 (1998)
Zlotnick C, Kohn R, Peterson J, Pearlstein T: Partner physical victimization in a national sample of American families: relationship to psychological functioning, psychosocial factors and gender. Journal of Interpersonal Violence 13:1; 156-165, 1998 (1998)
Kohn R, Dohrenwend BP, Mirotznik J: Epidemiologic findings on selected psychiatric disorders in the general population, in (Dohrenwend BP ed.) Adversity, Stress, and Psychopathology. New York: Oxford University Press, pp. 235-284, 1998 (1998)
Ekbald S, Kohn R, Jansson B: Psychological and clinical aspects of immigration and mental health, in (Okpaku SO ed.) Clinical Methods in Transcultural Psychiatry. Washington D.C.: American Psychiatric Press, pp. 42-66, 1998 (1998)
Jenkins M, Malloy P, Salloway S, Cohen R, Rogg J, Tung G, Kohn R, Westlake R, Gillard EG, Richardson E: Memory processes in depressed geriatric patients with and without subcortical hyperintensities on MRI. Journal of Neuroimaging 8:1; 20-26, 1998 (1998)
Kohn R: Zeev Ben-Sira, Immigration, Stress, and Readjustment, Westport, CT: Greenwood, 1997. Transcultural Psychiatry 39:4; 569-572, 2002 (1997)
Kohn R, Keller MB: Emotions, in (Tasman A, Kay J, Lieberman JA eds.) Psychiatry. Philadelphia: W.B. Saunders Company, pp. 528-539, 1997 (1997)
Kohn R, Levav I, Chang B, Halperin B, Zadka P: Epidemiology of youth suicide in Israel. Journal of the American Academy of Child and Adolescent Psychiatry 36:11; 1537-1542, 1997 (1997)
Kullgren G, Jacobsson L, Lynoe N, Kohn R, Levav I: Practices and attitudes among Swedish psychiatrists regarding the ethics of compulsory treatment. Medicine and Law 16:3; 499-507, 1997 (1997)
Penn JV, Boland R, McCartney JR, Kohn R, Mulvey T: Recognition and treatment of depressive disorders by internal medicine attendings and housestaff. General Hospital Psychiatry 19:3; 179-184, 1997 (1997)
Kohn R, Westlake RJ, Rasmussen SA, Marsland RT, Norman WH: Clinical features of obsessive-compulsive disorder in elderly patients. American Journal of Geriatric Psychiatry 5:3; 211-215, 1997 (1997)
Jenkins MA, Cimino C, Malloy PF, Salloway S, Cohen R, Kohn R, Westlake R: Neuropsychiatric factors in the illusion of visitors among geriatric patients: a case series. Journal of Geriatric Psychiatry and Neurology 10:2; 79-87, 1997 (1997)
Kohn R, Levav I, Dohrenwend BP, Shrout PE, Skodol AE: Jews and their intraethnic vulnerability to affective disorders, fact or artifact? II: evidence from a cohort study. Israel Journal of Psychiatry and Related Sciences 34:2; 149-156, 1997 (1997)
Kohn R, Wintrob RM: Psychiatric residents' attitudes and role identification in a strike at a psychiatric facility. Medicine and Health Rhode Island 80:2; 54-57, 1997 (1997)
Levav I, Kohn R, Golding J, Weissman MM: Vulnerability of Jews to affective disorders. American Journal of Psychiatry 154:7; 941-947, 1997 (1997)
Kohn R, Keller MB: Emotions, in (Taylor DH, Tasman A eds.) Psychiatry: Self Assessment and Review. Philadelphia: W.B. Saunders Company, pp. 71-73, 1997 (1997)
Salloway S, Malloy P, Kohn R, Gillard E, Duffy J, Rogg J, Tung G, Richardson E, Thomas C, Westlake R: MRI and neuropsychological differences in early- and late-life-onset geriatric depression. Neurology 46:6; 1567-1574, 1996 (1996)
Kullgren G, Jacobsson L, Lynöe N, Kohn R, Levav I: Practice and attitudes among Swedish psychiatrists regarding the ethics of compulsory treatment. Acta Psychiatrica Scandinavica 93:5; 389-396, 1996 (1996)
Levav I, Kohn R: Social economic level as a determinant of mental illness and schizophrenia in particular [Nivel socio-económico como determinante de los trastornos mentales en general y las esquizofrenias en particular], in (Asociación Murciana de Salud Mental ed.) Las Esquizofrenias Hoy: XII Jornadas Nacionales de La AEN. Muricia, Spain: Tip. San Francisco, pp. 163-166, 1996 (in Spanish) (1996)
Cahn DA, Malloy PF, Salloway S, Rogg J, Gillard E, Kohn R, Tung G, Richardson ED, Westlake R: Subcortical hyperintensities on magnetic resonance imaging and activities of daily living. Journal of Neuropsychiatry and Clinical Neurosciences 8:4; 404-411, 1996 (1996)
Keitner GI, Ryan CE, Miller IW, Kohn R, Bishop DS, Epstein NB: Role of the family in recovery and major depression. American Journal of Psychiatry 152:7; 1002-1008, 1995 (1995)
Kohn R, Levav I: Jews and their intraethnic differential vulnerability to affective disorders, fact or artifact, I: an overview of the literature. Israel Journal of Psychiatry and Related Sciences 31:4; 261-270, 1994 (1994)
Kern DG, Kohn R: Occupational asthma following kapok exposure. Journal of Asthma 31:4; 243-250, 1994 (1994)
Fenig S, Levav I, Kohn R, Yelin N: Telephone vs face-to-face interviewing in a community psychiatric survey. American Journal of Public Health 83:6; 896-898, 1993 (1993)
Levav I, Kohn R, Dohrenwend BP, Shrout PE, Skodol AE, Schwartz S, Link BG, Naveh G: An epidemiologic study of mental disorders in a 10-year cohort of young adults in Israel. Psychological Medicine 23:3; 691-707, 1993 (1993)
Keitner GI, Ryan CE, Kohn R, Miller IW, Norman WH, Brown WA: Age and the dexamethasone suppression test: results from a broad unselected patient population. Psychiatry Research 44:1; 9-20, 1992 (1992)
Kohn R, Wintrob RM: Attitudes of psychiatry residents toward a strike by nursing staff: a case report. Academic Psychiatry 15:2; 87-93, 1991 (1991)
Keitner GI, Ryan CE, Miller IW, Kohn R, Epstein NB: 12-month outcome of patients with major depression and comorbid psychiatric or medical illness (compound depression). American Journal of Psychiatry 148:3; 345-350, 1990 (1990)
Levav I, Kohn R, Flaherty JA, Lerner Y, Aisenberg E: Mental health attitudes and practices of Soviet immigrants. Israel Journal of Psychiatry and Related Sciences 27:3; 131-144, 1990 (1990)
Kohn R, Levav I: Bereavement in disaster: an overview of the research. International Journal of Mental Health 19:2; 61-76, 1990 (1990)
Kohn R, Flaherty JA, Levav I: Somatic symptoms among older Soviet immigrants: an exploratory study. The International Journal of Social Psychiatry 35:4; 350-360, 1989 (1989)
Kohn R, Lilly RB, Sokol MS, Malloy PF: Localized neuropsychiatric symptoms of an intracranial cyst, in reply. Journal of Neuropsychiatry and Clinical Neurosciences 1:4; 446, 1989 (1989)
Kohn R, Lilly RB, Sokol MS, Malloy PF: Psychiatric aspects of intracranial cysts. Journal of Neuropsychiatry and Clinical Neurosciences 1:1; 60-66, 1989 (1989)
Flaherty JA, Kohn R, Levav I, Birz S: Demoralization in Soviet-Jewish immigrants to the United States and Israel. Comprehensive Psychiatry 29:6; 588-597, 1988 (1988)
Flaherty JA, Kohn R, Golbin A, Gaviria M, Birz S: Demoralization and social support in Soviet-Jewish immigrants to the United States. Comprehensive Psychiatry 27:2; 149-158, 1986 (1986)
Forester BP, Kohn R, Kim S. Care in private psychiatric hospitals, in (Abou-Saleh M, Katona C, Kumar A eds.) Principles and Practice of Geriatric Psychiatry, 3rd Edition, London: John Wiley & Sons (in press) ()
Kohn R, Friedmann, H: Culture and suicide, in (Shrivastava A ed.) Handbook of Suicide Behaviour. London: Royal College of Psychiatrists (in press) ()