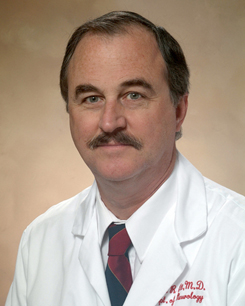 Brian Ott, MD
Professor of Neurology
Neurology
Work
:
+1
401
-
444-6440
My research focuses on developing new and effective treatments for Alzheimer's disease as well as studying the cognitive and behavioral disturbances seen in mild cognitive impairment and early dementia. Our center is a major national site for clinical trials of experimental drugs for the treatment of Alzheimer's disease.
Biography
Brian Ott is a neurologist whose focus is aging and dementia. He received a B.S. in Biology from Syracuse University in 1975. He received his M.D. degree from Jefferson Medical College in 1979, and was awarded the Arthur Krieger Memorial Prize in Neurology. Post graduate training included Internal Medicine Residency at Brown Medical School, Roger Williams Hospital and Neurology Residency at Harvard Medical School, Longwood Hospitals Program. He is board certified in both Neurology and Internal Medicine, with Special Qualifications in Geriatric Medicine. He was appointed to the Brown faculty in 1989 and was awarded a Surdna Foundation Fellowship from the Brown University Center for Gerontology and Health Care Research from 1990-1991. He has been a strong supporter of the Alzheimer's Association and served as the Rhode Island Board President from 1995-1999. Currently he is Professor in the Department of Neurology at the Warren Alpert Medical School of Brown University and directs the Alzheimer's Disease & Memory Disorders Center at Rhode Island Hospital, the largest memory diagnostic and treatment center in Rhode Island and regional referral center for southern New England. He has over 70 peer-reviewed original publications covering research in driving, quality of life, experimental pharmacotherapy, and pharmaco-epidemiology in patients with mild cognitive impairment and dementia.
Institutions
RIH
Research Description
Alzheimer's disease is one of the most important health problems facing our aging population today. The cognitive decline and behavioral problems posed by Alzheimer's disease and related dementia disorders produce not only substantial morbidity and mortality for the affected patients, but also a major socioeconomic burden for family caregivers and the community at large.

Mild cognitive impairment is increasingly recognized as a prodrome to dementia, usually of the Alzheimer type. A major emphasis of our research is to define the cognitive and behavioral changes that occur during the prodromal stage of dementia called mild cognitive impairment. We are a site for the Alzheimer's Disease Neuroimaging Initiative, a multicenter study funded by NIH, which seeks to define the earliest physical changes in the brain of persons with Alzheimer's disease using advanced neuroimaging techniques.

Among the many important behavioral problems seen in the early stages of Alzheimer's disease is driving impairment. Currently we are examining the longitudinal effects of dementia on driving abilities in the elderly, using naturalistic recording techniques, in the hopes of developing a computerized screening test for hazardous driving due to such cognitive impairment.

Our research also focuses on developing new and effective treatments for Alzheimer's disease. Our center is a major site for multicenter clinical trials of experimental drugs for the treatment of Alzheimer's disease, including studies that led to the approval of tacrine and donepezil, the first two medications approved for the treatment of Alzheimer's disease, and memantine, the latest medication approved for treatment. We also are studying the long term effects of anti-dementia treatments in the institutional setting using pharmacoepidemiologic research methods.
Funded Research
Surdna Foundation Grant Ott (PI) 1991-1993
Brown University Center for Gerontology and Health Care Research
Awareness of deficit in Alzheimer's disease.
Role: PI

UO1 #AG10483 Leon Thal (PI) 1996-1998
NIH/NIA/ADCS Mulnard (Project director)
A multicenter, double-blind, placebo-controlled study of estrogen replacement therapy in patients with mild to moderate Alzheimer's disease: A pilot study of the Alzheimer's Disease Cooperative Study
Role: Site PI

U01 #AG10483 Thal (PI) 1998-2000
NIH/NIA/ADCS Singer (Project director)
A multicenter, placebo-controlled trial of melatonin for sleep disturbance in Alzheimer's disease.
Role: Site PI

PRG-1837 Cahn-Weiner (PI) 10/1/99-12/31/01
Alzheimer's Association
Combined behavioral and pharmacologic intervention to improve memory in Alzheimer's disease.
Role: Co-investigator

U01 #AG10483 Thal (PI) 1999-2001
NIH/NIA/ADCS Aisen (Project director)
A multicenter trial of rofecoxib and naproxen in Alzheimer's disease.
Role: Site PI

IRG-99-1668 Stern (PI) 7/1/99-1/31/03
Alzheimer's Association
A double-blind study of donepezil with and without thyroid hormone in the treatment of Alzheimer's dementia.
Role: Consultant

U01 #AG10483 Thal (PI) 1998-2003
NIH/NIA/ADCS Peterson (Project director)
A randomized, double-blind, placebo-controlled trial of vitamin E and Aricept to prevent clinical progression from mild cognitive impairment (MCI) to Alzheimer's Disease.
Role: Site PI

NO1 #WH-32119 Shumaker (PI) 6/1/96-3/1/05
NIH/NHLBI Assaf (Site PI)
The effects of hormone therapy on the development and progression of dementia (The Women's Health Initiative Memory Study)
Role: Site Phase 3 clinician/co-investigator

RO1 #AG15375 Heindel (PI) 4/1/99-3/31/04
NIH/NIA
Arousal, attention, and priming in Alzheimer's disease.
Role: Co-investigator

F32 #AG20008 Ready (PI) 7/1/01-6/30/03
NIH/NIA
Quality of life in cognitively impaired elderly.
Role: Sponsor/mentor

Ittleson Foundation Ott (PI) 7/16/01-2004
Memory and attentional functional MRI activation in mild cognitive impairment patients treated with donepezil.
Role: PI

R21 #MH62561 Tremont (PI) 12/01/01-11/30/04
NIH/NIMH
A telephone intervention for dementia caregivers.
Role: Consultant

U01 #AG10483 Thal (PI) 1/15/02-2/28/07
NIH/NIA/ADCS Ferris (Project director)
Assessment measures for AD primary prevention trials.
Role: Site PI

U01 #AG10483 Thal (PI) 2/10/03-6/30/07
NIH/NIA/ADCS Aisen (Project director)
High dose supplements to reduce homocysteine and slow the rate of cognitive decline in Alzheimer's disease.
Role: Site PI

Brown University Fund Heindel (PI) 6/12/03-2005
Center for Translational Brain Research
Sensory integration deficits as cognitive markers of cortical disconnection.
Role: Co-investigator

Investigator Initiated Grant Heindel (PI) 9/1/03-8/30/06
Alzheimer's Association
Behavioral and electrophysiological investigation of semantic memory in Alzheimer's disease.
Role: Co-investigator

7RO1 #AG016335-01 Ott (PI) 9/15/01-4/30/07
NIH/NIA
A longitudinal study of hazardous drivers with dementia.
Role: PI

U01 #AG10483 Thal (PI) 9/1/02-9/1/07
NIH/NIA/ADCS Sano (Project director)
A multi-center, randomized, double-blind, placebo-controlled trial of simvastatin to slow the progression of Alzheimer's disease.
Role: Site PI

MNI-187-01 Jennings (PI) 11/01/07-1/7/09
Institute for Neurodegenerative Disorders
Validation of Imaging Evaluations in Individuals With Alzheimer's Disease and Healthy Subjects (VIEW-AD; Phase 1)
Role: Site PI

U01 #AG10483 Thal (PI) 8/10/03-1/30/09
NIH/NIA/ADCS Tariot (Project director)
A randomized, double-blind, placebo-controlled trial of valproate to attenuate the progression of Alzheimer's disease.
Role: Site PI

U01 #AG10483 Thal (PI) 1/01/07- 5/31/09
NIH/NIA/ADCS Quinn (Project director)
Effects of Docosahexaenoic Acid (DHA) in slowing the progression of Alzheimer's disease.
Role: Site PI

NIH/NIA U01 AG024904-01 Weiner (PI) 6/01/05-5/01/11
NIH/NIA/ADCS Petersen and Thal (Protocol directors)
The Alzheimer's disease neuroimaging initiative (ADNI).
Role: Site PI

IIRG-07-59553 Martino (PI) 9/1/07-8/31/10
Alzheimer's Association
Efficacy of qEEG neurocognitive training in early-stage Alzheimer's disease.
Role: Consultant

2R01 #AG016335-06A1 Ott (PI) 5/15/07-4/30/11
NIH/NIA
Naturalistic assessment of driving in cognitively impaired elders.
Role: PI

1R01 #NR010559 - 01 Tremont (PI) 9/28/07-5/31/12
NIH/NINR
Psychosocial telephone intervention for dementia caregivers
Role: Co-Investigator

#B0341002 Aisen (PI) 1/15/08-2010
NIH/NIA/ADCS Galasko (Project Director)
A double-blind, placebo-controlled, randomized, multicenter study evaluating the efficacy and safety of eighteen months of treatment with PF-04494700 (TTP488) in participants with mild to moderate Alzheimer's disease.
Role: Site PI

#160701 Aisen (PI) 1/14/09-2011
NIH/NIA/ADCS Relkin (Project Director)
A randomized, double-blind, placebo-controlled, two dose-arm, parallel study of the safety and effectiveness of immune globulin intravenous (human), 10% (IGIV, 10%) for the treatment of mild-to-moderate Alzheimer's disease
Role: Site PI

1 K08 HS017735-01 Daiello (PI) 6/1/09-5/30/14
AHQR
Neglected by the evidence: The intersection of medical complexity and dementia.
Role: Mentor
Selected Publications
Okonkwo OC, Alosco ML, Jerskey BA, Sweet LH, Ott BR, Tremont G. Cerebral atrophy, APOE 4, and rate of functional decline in amnestic mild cognitive impairment. Alzheimer's & Dementia, accepted February 25, 2010. (2010)
Ott BR, Cohen RA, Gongvatana A, Okonkwo OC, Johanson CE, Stopa EG, Donahue JE, Silverberg GD. Brain ventricular volume and cerebrospinal fluid biomarkers of Alzheimer's disease. J Alzheimer's Dis, accepted January 21, 2010. (2010)
Ott BR, Daiello LA. How does dementia affect driving in older patients? Aging Health, 6(1):77-85, 2010. (2010)
Daiello LA, Ott BR, Festa EK, Heindel WC. Effects of cholinesterase inhibitors on visual attention in drivers with Alzheimer's disease. J Clin Psychopharmacology, in press, 30(3): June, 2010. (2010)
Smith MM, Tremont G, Ott BR. Telephone administered dementia screening. Am J Alz Disease Rel Disorders 24(1):58-69, 2009. (2009)
Daiello LA, Ott BR, Lapane KL, Reinert SE, Machan JT, Dore DD. Effect of discontinuing cholinesterase inhibitor therapy on behavioral and mood symptoms in nursing home patients with dementia. Am J Geriatr Pharmacother 7(2):74-83, 2009. (2009)
Ott BR, Heindel WC, Papandonatos GD, Festa EK, Davis JD, Daiello LA, Morris JC. A longitudinal study of drivers with dementia. Neurology 70(14):1171-1178, 2008. (2008)
Ott BR, Festa EK, Amick M, Grace J, Davis J, Heindel WC. Computerized maze navigation and on-road performance by drivers with dementia. J Geriatr Psychiatry Neurol 21(1):18-25, 2008. (2008)
Pomara N, Ott BR, Peskind E, Resnick EM. Treatment of cognitive symptoms with memantine in mild to moderate Alzheimer's disease: Secondary analyses from a placebo-controlled randomized trial. Alzheimer Dis Assoc Disord 21(1):60-64, 2007. (2007)
Ott BR, Blake LM, Sauter M, Graham SM, Bell JM. Open label, multicenter, 28-week extension study of the safety and tolerability of memantine in patients with mild to moderate Alzheimer's disease. J Neurol 254(3):351-358, 2007. (2007)
Ready RE, Ott BR, Grace J. Factor structure of patient and informant ratings on the Dementia Quality of Life Instrument. Aging Neuropsychology Cognition 14(2):144-154, 2007. (2007)
Bhalla RK, Papandonatos GD, Stern RA, Ott BR. Anxiety of Alzheimer's disease patients before and after a standardized on-road driving test. Alzheimer's & Dementia 3(1):33-39, 2007. (2007)
Amick MM, Grace J, Ott BR. Visual and cognitive predictors of driving safety in Parkinson's disease patients. Arch Clin Neuropsychol 22(8):957-67, 2007. (2007)
Ready RE, Ott BR. Integrating patient and caregiver reports on the Cornell-Brown Quality of Life scale. Am J Alzheimer's Dis Other Demen 22(6):528-34, 2007. (2007)
Amick MM, D'Abreu A, Moro-de-Casillas ML, Chou KL, Ott BR. Excessive daytime sleepiness and on-road driving performance in individuals with Parkinson's disease. J Neurological Sci 252(1):13-15, 2006. (2006)
Peskind E, Potkin S, Pomara N, Ott BR, McDonald S, Xie Y, Gergel I. Memantine treatment in mild to moderate Alzheimer's disease: A randomized controlled trial. Am J Geriatr Psychiatry 14:704-715, 2006. (2006)
Ready RE, Ott BR, Grace J. Insight and cognitive impairment: effects on quality of life reports from mild cognitive impairment and Alzheimer's disease patients. Am J Alzheimers Dis Other Demen 21(4):242-248, 2006. (2006)
Ott BR, Anthony D, Papandonatos GD, Sui Y, D'Abreu A, Burock J, Curtin A, Wu C-K, Morris JC. Clinician assessment of the driving competence of patients with dementia. J Am Geriatric Soc 53(5):829-833, 2005. (2005)
Gunstad J, Brickman AM, Paul RH, Browndyke J, Moser DJ, Ott BR, Gordon N, Cohen RA. Progressive morphometric and cognitive changes in vascular dementia. Arch Clin Neuropsychology. 20:229-241, 2005. (2005)
Brown LB, Ott BR, Papandonatos GD, Sui Y, Ready RE, Morris JC. Prediction of on-road driving performance by patients with mild Alzheimer's disease. J Am Geriatr Soc. 53(1):94-98, 2005. (2005)
Gasper MC, Ott BR, Lapane KL. Is donepezil therapy associated with reduced mortality in nursing home residents with dementia? Am J Geriatric Pharmacotherapy 3(1):1-7, 2005. (2005)
Brown LB, Stern RA, Cahn-Weiner DA, Rogers, B, Davis MA, Lannon MC, Maxwell C, Souza T, White T, Ott BR. Neuropsychological Assessment Battery (NAB) driving scenes and on-road driving performance in aging and very mild dementia. Arch Neuropsychology. 20:209-215, 2005. (2005)
Grace J, Amick MM, D'Abreu A, Festa-Martino EK, Heindel WC, Ott BR. Neuropsychological and driving performance comparisons in Parkinson's disease and Alzheimer's disease. J Int Neuropsychol Soc 11(6): 766-775, 2005. (2005)
Stern RA, Davis JD, Rogers BL, Smith KM, Harrington CJ, Ott BR, Jackson IM, Prange AJ. Preliminary study of the relationship between thyroid status and cognitive and neuropsychiatric functioning in euthyroid patients with Alzheimer's dementia. Cognitive and Behavioral Neurology. 17(4):219-223, 2004. (2004)
Garrett KD, Browndyke JN, Whelihan W, Paul RH, DiCarlo M, Moser DJ, Cohen RA, Ott BR. The neuropsychological profile of vascular cognitive impairment - no dementia: Comparisons to patients at risk for cerebrovascular disease and vascular dementia. Arch Clin Neuropsychology, 19(6):745-757, 2004. (2004)
Ready RE, Ott BR, Grace J. Validity of informant reports about AD and MCI patients'memory. Alz Disease Assoc Disorders 18(1):11-16, 2004. (2004)
Ready RE, Ott BR, Grace J. Patient vs informant perspectives of quality of life in mild cognitive impairment and Alzheimer's disease. Int J Geriatr Psychiatry 19(3):256-265, 2004. (2004)
Festa-Martino E, Ott BR, Heindel WC. Interactions between phasic alerting and exogenous attentional orienting: Effects of normal aging and Alzheimer's disease. Neuropsychology 18(2):258-268, 2004. (2004)
Brown LB, Ott BR. Driving and dementia: A review of the literature. J Geriatr Psychiatry Neurol 17(4):232-240, 2004. (2004)
Ott BR, Heindel WC, Whelihan WM, Caron MD, Piatt AL, DiCarlo MA. Maze test performance and reported driving ability in early dementia. J Geriatr Psych Neurol. 16(3):151-155, 2003. (2003)
Sweet LH, Paul RH, Cohen RA, Moser D, Ott BR, Gordon N, Browndyke J, Shah P, Garrett KD. Neuroimaging correlates of Dementia Rating Scale performance at baseline and 12-month follow-up among patients with vascular dementia. J Geriatr Psych Neurol 16(4):240-244, 2003. (2003)
Ready RE, Ott BR. Quality of Life Measures for Dementia. Health Qual Life Outcomes, Apr 23;1(1):11, 2003. (2003)
Paul RH, Cohen RA, Moser DJ, Ott BR, Sweet L, Browndyke J, Malloy P, Garrett K. Clinical correlates of cognitive decline in vascular dementia. Cogn Behav Neurol, 16(1):40-46,2003. (2003)
Ready RE, Ott BR, Grace J. Amnestic behavior in dementia: symptoms to assist in early detection and diagnosis. J Am Geriatric Soc 51:32-37, 2003. (2003)
Ready RE, Grace J, Ott BR, Cahn-Weiner D. Apathy and executive dysfunction in mild cognitive impairment and Alzheimer's disease. Am J Geriatr Psychiatry, 11(2):222-228, 2003. (2003)
Ott BR, Heindel WC, Papandonatos GD. A survey of voter participation by cognitively impaired elderly patients. Neurology, 60:1546-1548, 2003. (2003)
Cahn-Weiner DA, Malloy PF, Rebok GW, Ott BR. Results of a randomized placebo-controlled study of memory training for mildly impaired Alzheimer's disease patients. Appl Neuropsychol 10(4):215-223, 2003. (2003)
Ott BR, Belazi D, Lapane KL. Cognitive decline among female estrogen users in nursing homes. J Gerontol A Biol Sci Med, 57(9):M594-M598, 2002. (2002)
Cohen RA, Paul R, Moser D, Stone W, Ott BR, Zawacki T, Gordon N. The relationship of MRI hyperintensities and brain volume to cognitive function in vascular dementia. J Int Neuropsychol Soc, 8(6):743-752, 2002. (2002)
Paul RH, Cohen RA, Moser DJ, Zawacki T, Ott BR, Gordon N, Stone W. The Global Deterioration Scale: relationships to neuropsychological performance and activities of daily living in patients with vascular dementia. J Geriatr Psychiatry Neurol, 15(1):50-54, 2002. (2002)
Ott BR, Lapane KL. Tacrine therapy is associated with reduced mortality in nursing home residents with dementia. J Am Geriatric Soc, 50:35-40, 2002. (2002)
Cahn-Weiner DA, Grace J, Ott BR, Fernandez HH, Friedman JH. Cognitive and behavioral features discriminate between Alzheimer's and Parkinson's patients. Neuropsych Neuropsychol Behav Neurol, 15(2):79-87, 2002. (2002)
Ready RE, Ott BR, Grace J, Fernandez I. The Cornell-Brown Scale for quality of life in dementia. Alzheimer Dis Assoc Disord, 16(2):109-115, 2002. (2002)
Zawacki TM, Grace J, Paul RH, Moser DJ, Ott BR, Gordon N, Cohen RA. Behavioral problems as predictors of functional abilities of vascular dementia patients. J Neuropsychiatry Clin Neurosci, 14(3):296-302,2002. (2002)
Cohen RA, Paul RH, Zawacki TM, Sethi M, Ott BR, Moser DJ, Stone W, Noto R, Gordon N. Single photon emission computed tomography, magnetic resonance imaging hyperintensity, and cognitive impairments in patients with vascular dementia. J Neuroimaging, 11(3):253-260, 2001. (2001)
Moser DJ, Cohen RA, Paul R, Paulsen JS, Ott BR, Gordon N, Bell S, Stone W. Executive function and magnetic resonance imaging subcortical hyperintensities in vascular dementia. Neuropsych Neuropsychol Behav Neurol, 14(2):89-92, 2001 (2001)
Paul R, Cohen R, Moser D, Ott BR, Gordon N, Zawacki T, Bell S, Stone W. Performance on the Mattis Dementia Rating Scale among patients with vascular dementia: relationships to neuroimaging findings. J Geriatr Psychiatry Neurol, 14(1):33-6, 2001 (2001)
Paul R, Cohen R, Moser D, Ott BR, Zawacki T, Gordon N. Performance on the Hooper Visual Organizational Test in patients diagnosed with subcortical vascular dementia: Relation to naming performance. Neuropsych Neuropsychol Behav Neurol, 14(1):93-97, 2001. (2001)
Ott BR, Heindel WC, Tan Z, Noto RB. Lateralized cortical perfusion in women with Alzheimer's disease. J Gender Specific Med, 3:29-35, 2000. (2000)
Ott BR, Heindel WC, Whelihan WM, Caron MD, Piatt AL, Noto RB. A SPECT imaging study of driving impairment in patients with Alzheimer's disease. Dementia Geriatric Cogn Disorders, 11:153-160, 2000. (2000)
Ott BR, Lapane KL, Gambassi G. Gender differences in the treatment of behavior problems in Alzheimer's disease. Neurology, 54:427-432, 2000. (2000)
20. Paul R, Cohen R, Ott B, Zawacki T, Moser D, Davis J, Stone W. Cognitive and functional status in two subtypes of vascular dementia. Neurorehabilitation, 15(3):199-205, 2000. (2000)
Fernandez HH, Lapane KL, Ott BR, Friedman JH, for the SAGE Study Group. Gender differences in the frequency and treatment of behavior problems in Parkinson's disease. Movement Disorders, 15:490-496, 2000. (2000)
Ott BR, Noto RB. Sensitivity of SPECT for the diagnosis of Alzheimer's disease. Clin Gerontologist, 22(1):73-82, 2000. (2000)
Ott BR, Owen NJ. Complementary and alternative medicines for Alzheimer's disease. J Geriatr Psychiatry Neurol, 11:163-173, 1999. (1999)
Ott BR. Cognition and behavior in patients with Alzheimer's disease. J Gender Specific Med, 2:63-69, 1999. (1999)
Ott BR, Faberman RS, Noto RB, Rogg JM, Hough TJ, Tung GA, Spencer PK. A SPECT imaging study of MRI white matter hyperintensity in patients with degenerative dementia. Dementia Geriatr Cogn Disorders, 8:348-354,1997. (1997)
Ott BR, Thompson JA, Whelihan WM. Cognitive effects of flumazenil in patients with Alzheimer's disease. J Clin Psychopharmacology. 16:400-402, 1996. (1996)
Ott BR, Lafleche G, Whelihan WM, Buongiorno GW, Albert MS, Fogel BS. Impaired awareness of deficits in Alzheimer disease. Alzheimer Disease Assoc Dis. 10:68-76, 1996. (1996)
Ott BR, Tate CA, Gordon NM, Heindel WC. Gender differences in the behavioral manifestations of Alzheimer's disease. J Am Geriatr Soc. 44:583-587, 1996. (1996)
Ott BR. The clinical importance of gender differences in the presentation and management of Alzheimer's disease. Nursing Home Med. 4:1D-6D,1996. (1996)
Ott BR, Noto RB, Fogel BS. Apathy and loss of insight in Alzheimer's disease: A SPECT imaging study. J Neuropsychiatry Clin Neurosciences. 8:41-46, 1996. (1996)
Rich SS, Friedman JH, Ott BR. Risperidone versus clozapine in the treatment of psychosis in six patients with parkinson's disease and other akinetic-rigid syndromes. J Clin Psychiatry. 56:556-559, 1995. (1995)
Ott BR. Leuprolide treatment of sexual aggression in a patient with dementia and the Kluver-Bucy syndrome. Clinical Neuropharmacology. 18:443-447, 1995. (1995)
Ott BR, Ellias SA, Lannon MC. Quantitative assessment of movement in Alzheimer's disease. J Geriatr Psychiatry Neurol. 8:71-75, 1995. (1995)
Defusco DJ, O'Dowd P, Hokama Y, Ott BR. Coma due to ciguatera poisoning in Rhode Island. Am J Med. 95:240-243, 1993. (1993)
Ott BR, Saver JL. Unilateral amnesic stroke: Six new cases and a review of the literature. Stroke. 24:1033-1042, 1993. (1993)
Ott BR, Fogel BS. Measurement of depression in dementia: Self vs clinician rating. Int J Geriatr Psychiatry. 7:899-904, 1992. (1992)
Ott BR, Lannon MC. Exacerbation of parkinsonism by tacrine. Clinical Neuropharmacology. 15:222-25, 1992. (1992)
Hirano M, Ott BR, Raps EC, Minetti C, Lennihan L, Libbey NP, Bonilla E, Hays AP. Acute quadriplegic myopathy: A complication of treatment with steroids, nondepolarizing blocking agents, or both. Neurology. 42:2082-2087, 1992. (1992)
Ott BR. Bulimia in a patient with temporal lobe epilepsy. J Neurol Neurosurgery & Psychiatry. 54:1020-21, 1991. (1991)
Ott BR, Zamani A, Kleefield J, Funkenstein H. The clinical spectrum of hemorrhagic infarction. Stroke. 17:630-37, 1986. (1986)
Ott BR, Libbey P, Ryter RJ, Trebbin WM. The treatment of schistosome induced glomerulonephritis. Arch Intern Med. 143:1477-1479, 1983. (1983)