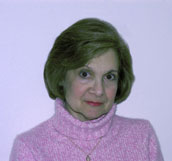 Donna Parker, SCD
Assistant Professor of Family Medicine and Community Health (Research)
Family Medicine and Community Health
Work
:
+1
401
-
729
-
2531
Dr. Donna Parker's research interests are:
1) Maternal and child health issues
- Smoking cessation and relapse prevention during pregnancy and the postpartum period, particularly among underserved populations;
- Preventing environmental tobacco smoke exposure to newborn infants;
- Postpartum depression among women with partner abuse;
2) Cardiovascular epidemiology
- Translating the ATP III Cholesterol Education Guidelines into Primary Care Practice (Co-PI and Director of Evaluation).
Biography
Dr. Parker received her Sc.D. in maternal and child health from Johns Hopkins University Bloomberg School of Public Health. She also completed a postdoctoral fellowship in cardiovascular epidemiology from Northwestern University Medical School. She is currently an Assistant Professor (Research) in the Department of Community Health and she is the Associate Director of Community Health and Research of the Center for Primary Care and Prevention at Memorial Hospital of Rhode Island. Currently her research has focused on smoking cessation and relapse prevention among underserved pregnant women as well as addressing prevention of exposure of newborns and infants to secondhand smoke. She also is currently involved in a study to translate the ATP III guidelines into primary care practice. Dr. Parker's interests focus on maternal and child health as well as community-wide studies in cardiovascular disease.
Institutions
Mhri
Research Description
Dr. Parker was the Co-Principal Investigator and program director of the New England SCRIPT Project (Smoking Cessation and Reduction in Pregnancy Trial), which was a five-year randomized clinical trial funded by the National Heart, Lung, and Blood Institute to assist low-income, underserved pregnant women to quit smoking and remain smoke free using one of three smoking cessation programs differing in complexity and costs.

Dr. Parker is currently the Co-Principal Investigator on the Cholesterol Educational and Research Trial, a project that is using innovative techniques to activate patients and train primary care providers to improve adherence to the national cholesterol guidelines. She is also the Co-Principal Investigator on the NIMH-funded study, "Intervention for Poor Pregnant Women with Partner Abuse." This study involves examining the effectiveness of an intervention for pregnant women on public assistance who have experienced partner abuse within the last year. The aim of the study is to help reduce the risk of postpartum depression and/or postpartum post-traumatic stress disorder and increase the use of resources. She is also a Co-Investigator on an NIH-funded study to help maintain postpartum abstinence from tobacco using sustained telephone counseling and a Co-Investigator on the research study, "Reducing ETS Exposure of Pregnant Women and Newborns", which is an intervention research study to test tailored video as a method of helping women to avoid smoke exposure to their developing fetus or newborn.
Grants and Awards
Postdoctoral Fellowship in Cardiovascular Epidemiology, Biostatistics, Nutrition, and Preventive Cardiology, Northwestern University Medical School
Affiliations
Membership Committee, American College of Epidemiology

Elected Fellow, Council on Epidemiology and Prevention of the American Heart Association

Liaison for the Minorities Committee to the Council of Epidemiology
and Prevention Membership Communications Committee

Elected Vice-Chair of the Minorities Committee, Council on
Epidemiology and Prevention of the American Heart Association

Elected Fellow, Council on Nutrition, Physical Activity, and Metabolism,
American Public Health Association, Epidemiology Section
Funded Research
NIH: "Intervention for Poor Pregnant Women with Partner Abuse"
Co-Principal Investigator, 2005-2008 ($527,133)

NIH: "Postpartum Maintenance of Abstinence from Tobacco Sustained Telephone Counseling"
Co-Investigator, 2004-2009 ($3,073,432)

Walmart Foundation (Funded by Walmart): "Reducing ETS Exposure of Pregnant Women and Newborns"
August 8, 2004 ($750 supplement)

NIH: "Reducing ETS Exposure of Pregnant Women and Newborns"
Principal Investigator (subcontract), 2004-2008 ($3,850,250)

"Translating ATP III Cholesterol Management Guidelines into Primary Care Practice"
Co-Principal Investigator, 2002-2007 ($2,628,655)

Funded by the NHLBI: "Smoking Cessation Program for Low Income Pregnant"
Co-Principal Investigator, 1997-2002 ($2,232,521)

Funded by the Rhode Island Foundation: "Biochemical Validation of Smoking Status Assessed with the Nicotine Metabolite Test Strip"
Principal Investigator, 1998 ($5,000)
Teaching Experience
Preceptor-Journal Club, Internal Medicine Residents, Memorial Hospital of Rhode Island
Selected Publications
2.Parker DR, Evangelos Evangelou, Eaton CB. Intraclass Correlation Coefficients for Cluster Randomized Trials in Primary Care: The Cholesterol Education and Research Trial (CEART) Contemporary Clinical Trials (Formerly Controlled Clinical Trials) 2005;26 (2):260-267. (2005)
1.Parker DR, Assaf AR. Community Interventions for Cardiovascular Disease. Prim Care 2005 Dec;32(4):865-81. (2005)
3.Assaf AR, Lapane KL, Parker DR, Coccio E, Carelton RA. Does the Y Chromosome Make A Difference? Gender Differences in Attempts to Change Cardiovascular Disease Risk Factors, Journal of Women's Health & Gender-Based Medicine, 2003;12(4):321-330. (2003)
6.Parker DR, Lasater TM, Windsor R, Wilkins J, Upegui DA, Heimdal J. Accuracy of Self-Reported Smoking Status Assessed by Cotinine Test Strips. Nicotine and Tobacco Research 2002;4:305-309. (2002)
4.Assaf AR, Parker DR, Lapane KL, McKenney JL, Carelton RA. Are There Gender Differences in Self-Reported Smoking Practices?, Journal of Women's Health & Gender-Based Medicine, 2002;11(10):899-906. (2002)
8.Derby CA, Feldman H, Parker DR, Gans KM, Carleton RA. HDL Cholesterol in the Pawtucket Heart Health Program, 1981-1993. Annals of Epidemiology 1998;8 :84-91. (1998)
7.Parker DR, Lapane KL, Lasater TM, Carleton RA. Short Stature and Cardiovascular Disease Among Men and Women From Two Southeastern New England Communities. International Journal of Epidemiology 1998;27:970-975. (1998)
9.Parker DR, Derby CA, Gans KM, Lasater TM, Carleton RA. Dietary Factors in Relation to Weight Change in Men and Women from Two Southeastern New England Communities. International Journal of Obesity 1997;21:103-109. (1997)
11.Parker DR, McPhillips JB, Derby CA, Gans KM, Lasater TM, Carleton RA.High-Density Lipoprotein Cholesterol and Types of Alcoholic Beverages Consumed Among Men and Women. Am J Public Health 1996;86:1022-1027. (1996)
10.Parker DR, Derby CA, Usner DW, Lapane KL, Lasater TM, Carleton RA. A Comparison of Self-Reported Alcohol Consumption Using Two Different Question Formats in Men and Women from Southeastern New England. International Journal of Epidemiology 1996;25:770-774. (1996)