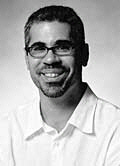 Richard Rende, PHD, MA
Associate Professor of Psychiatry & Human Behavior (Research)
Psychiatry & Human Behavior
Work
:
+1
401
-
455
-
6617
Richard Rende's current interests focus on identifying familial risk factors for the development of substance use and psychopathology. Particular attention is given to research designs that illuminate transmission of risk across generations, with reference to both cultural and genetic sources of influence. This work is designed to provide a platform for both the treatment and prevention of a number of problem areas that adversely affect development from childhood to adulthood.
Biography
Richard Rende, PhD, is an associate professor of psychiatry and human behavior at Brown Medical School and Butler Hospital. He received a BA in Psychology from Yale University, an MA in Psychology from Wesleyan University, a Ph.D. in Human Development and Family Studies from Penn State University, and postdoctoral training in Clinical and Genetic Epidemiology at Columbia University.
Institutions
MH
Research Description
Richard Rende's work involves cross-disciplinary approaches aimed at acquiring an understanding of the mechanisms underlying familial influences on the development of substance use and psychopathology. Attention is given to a variety of informative designs (parent-offspring, sibling, and twin-sibling) that provide data on patterns of familial transmission of risk. Particular focus is given to methodologies that illuminate social influences, both to understand cultural effects on development and to provide more insight into the nature of risk phenotypes. The ultimate goal of this research is to provide a sound empirical basis for treatment and intervention programs aimed at reducing problem behaviors and adverse developmental pathways.
Grants and Awards
Research Scientist Development Award, National Institute of Mental Health (NIMH), (1999-2004)
Aaron Diamond Postdoctoral Fellowship, Aaron Diamond AIDS Research Center, (1993-1996)
Young Investigator Award, the National Alliance for Research on Schizophrenia and Depression (NARSAD), (1993-1996)
Affiliations
American Psychopathological Association APA)
Funded Research
National Institute on Drug Abuse (NIDA) (R01 DA16795); Sibling Influences on Smoking in Everyday Settings;
$2,264,862; 2003-2008; Principal Investigator.

National Institute of Mental Health (NIMH) (R01 MH65563); Siblings and Deviancy: Social and Genetic Processes;
$849,530; 2005-2009; Co-Principal Investigator.

National Cancer Institute (NCI) (P50 CA84719); Social Contexts and Patterns of Young Adult Smoking;
$400,000(approx); 2005-2009; Principal Investigator (Project 3 of Program Project)
Selected Publications
Rende, R., Slomkowski, C., Richardson, E., Stroud, L., & Niaura, R. (2006). Estimating genetic and environmental influences on depressive symptoms in adolescence: Differing effects for high and low scores. Journal of Clinical Child and Adolescent Psychology, 35, 237-243. (2006)
Rende, R. & Waldman, I. (2006). Behavioral and molecular genetics and developmental psychopathology. In D. Cicchetti & D. Cohen (Eds.), Handbook of Developmental Psychopathology (2nd Edition). New York: Wiley and Sons. (2006)
Slomkowski, C., Rende, R., Novak, S., Richardson, E., & Niaura, R. (2005). Sibling effects on smoking in adolescence: Evidence for social influence from a genetically-informative design. Addiction, 100, 430-438. (2005)
Rende, R., Slomkowski, C., Richardson, E., & Niaura, R. (2005). Sibling effects on substance use in adolescence: Social contagion and genetic relatedness. Journal of Family Psychology, 19, 611-618. (2005)
Rende, R., Slomkowski, C., McCaffery, J., Richardson, E., & Niaura, R. (2005). A twin-sibling study of adolescent tobacco use: etiology of individual differences and extreme cases. Nicotine and Tobacco Research, 7, 412-419. (2005)
Rende, R., Slomkowski, C., Richardson, E., & Niaura, R. (2005). Improving understanding of sibling effects on smoking: Response to commentaries. Addiction, 100, 443-444. (2005)
Rende, R., Hodgins, S., Palmour, R., Faucher, B., & Allaire, J-F. (2005). Familial overlap between bipolar disorder and psychotic symptoms in a Canadian cohort. Canadian Journal of Psychiatry, 50, 189-194. (2005)
Rende, R., & Slomkowski, C. (2005). DeFries-Fulker analysis. In B. Everett & D.C. Howell (Eds.), Encyclopedia of Behavioral Statistics. New York: Wiley. (2005)
Rende, R. (2004). Beyond heritability: Biological process in social context. In C. Garcia Coll, E. Bearer, and R. Lerner (Eds.), Nature and nurture: The complex interplay of genetic and environmental influences on human behavior and development. Mahwah, NJ: Lawrence Erlbaum Associates. (2004)