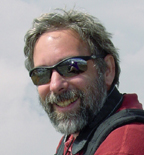 Ronald Seifer, PhD
Professor of Psychiatry & Human Behavior
Psychiatry & Human Behavior
Work
:
+1
401
-
863
-
3287
Ronald Seifer's research interests are in the area of developmental psychopathology and public health. He has ongoing studies on resilience in maltreated children, early development in the context of preventive interventions for postpartum depression, program evaluation of integration of mental health in primary care and child care settings, and program evaluation of implementation of nurse home visiting programs.
Biography
Dr. Seifer received his Ph. D. in developmental psychology from the University of Rochester in 1981. He spent 8 years at the Institute for the Study of Developmental Disabilities, University of Illinois Chicago before coming to Brown Medical School in 1986. Dr. Seifer is Director of Research at E. P. Bradley Hospital.
Institutions
Epb
Research Description
My research interests are in the area of developmental psychopathology. Our laboratory has ongoing studies on children at risk for psychopathology (owing to parental mental illness) and children exposed to substances of abuse during the prenatal period. The focus of this work is on the early years of life. Specific processes examined in these studies include relationship formation (especially infant attachment), children's temperament, organization of sleep and wake states, parental appraisals of goodness of fit with their children, and processing of emotion. Other active research includes effects of program evaluation activities on development of children in Head Start settings (S. Dickstein, PI). In addition to research in my own lab, I have many active collaborations in research areas of sleep and chronobiology, health disparities in pediatric asthma, and HIV prevention.
Grants and Awards
n/a
Affiliations
Child Development (Board of Editorial Consultants 1998-2007)
Development and Psychopathology (Editorial Board 1999-present; Associate Editor, 2008-present)
Journal of the American Academy of Child and Adolescent Psychiatry (Editorial Board 1999-present)
Developmental Psychology (Editorial Board 1999-present)
Funded Research
National Science Foundation (NSF), Emotion Processing and Social Competence in Head Start Children (R. Seifer, PI), 9/1/04 – 8/30/08 $498,000

National Heart, Lung, And Blood Institute (NHLBI), Pediatric Asthma Disparities: Perception and Management (G. Fritz, PI, R. Seifer, Co-Investigator), 10/1/02 – 9/30/07 $3,500,000

Administration for Children and Families (ACF), 90YD0127, Enhanced HS MAP Intervention: Linking Program Evaluation and Child Outcomes (S. Dickstein, PI, R. Seifer, Co-Investigator), 9/1/02 – 8/31/06 $780,000

National Institute of Child Health and Human Development (NICHD), N01-HD23159, Neurodevelopmental Battery for Maternal Lifestyle Study – Contract Extension (B. Lester PI; R. Seifer Co-Investigator), 9/15/97-9/14/02 $3,800,800

National Institute of Mental Health (NIMH), Alcohol, Sleep, and Circadian Rhythms in Young Humans, (M. Carskadon, PI; R. Seifer, Co-Investigator), 9/30/01 - 8/31/06 $2,500,000
Teaching Experience
I teach in the postdoctroal fellowship program in the Department of Psychiatry and Human Behavior (research methods, grant writing workshop, research ethics).
Courses Taught
Relationships and human Development (PY0174)
Selected Publications
Tronick, E. Z., Messinger, D. S., Weinberg, M. K., Lester, B. M., LaGasse, L., Seifer, R., Bauer, C., Shankaran, S., Bada, H., Wright, L. L., Smeriglio, V., Poole, K., & Liu, J. (in press). Cocaine exposure is associated with subtle compromises of infants' and mothers' social emotional behavior and dyadic features of their interaction in the face-to-face still-face paradigm. Developmental Psychology. (IN PRESS)
Messinger, D. S., Cauer, C. R., Das, A., Seifer, R., Lester, B. M., LaGasse, L. L., Wright, L. L., Shankaran, S., Hada, H. S., Smeriglio, V. L., Langer, J. C., & Poole, K. (in press). The Maternal Lifestyle Study (MLS): Cognitive, motor, and behavioral outcomes of cocaine exposed and opiate exposed infants through three years of age. Pediatrics. (IN PRESS)
Miller-Loncar, C., Lester, B. M., Seifer, R., LaGasse, L., Bauer, C. R., Shankaran, S., Bada, H. S., Wright, L. L., Smeriglio, V., Bagsby, R., & Liu, J. (2005). Predictors of motor development in children prenatally exposed to cocaine. Neurotoxicology and Teratology, 27, 213-220. (2005)
Miller, A. L., Gouley, K. K., Seifer, R., Dickstein, S., & Shields, A. (2004). Emotions and behaviors in the Head Start classroom: Associations among observed dysregulation, social competence, and preschool adjustment. Early Education and Development, 15,147-165. (2004)
Lester, B. M., Tronick, E. Z., LaGasse, L. L., Seifer, R., Bauer, C. R., Shankaran, S., Bada, H. S., Wright, L. & Smeriglio, V. L., & Liu, J. (2004). Summary statistics of NICU Network Neurobehavioral Scale Scores from the Maternal Lifestyle Study: A quasi-normative sample. In. B. M. Lester, & E. Z. Tronick (Eds.), The NICU Network Neurobehavioral Scales (NNNS). Pediatrics (supplement), 113, 668-675. (2004)
Seifer, R. Gouley, K. K., Miller, A. L., & Zakriski, A. (2004). Implementation of the PATHS Curriculum in an Urban Elementary School. Early Education and Development, 15, 471-485. (2004)
Dickstein, S., Seifer, R., Albus, K., & Magee, K. D. (2004). Attachment patterns across multiple family relationships in adulthood: Associations with maternal depression. Development and Psychopathology, 16, 735-752. (2004)
Seifer, R., Sameroff, A. J., Dickstein, S., Schiller, M., & Hayden, L. C. (2004). Your own children are special: Clues to the sources of reporting bias in temperament assessments. Infant Behavior and Development, 27, 323-341. (2004)
Seifer, R., LaGasse, L. L., Lester, B., Bauer, C. R., Shankaran, S., Bada, H. S., Wright, L. L., Smeriglio, V. L., & Liu, J. (2004). Attachment status in children prenatally exposed to cocaine and other substances. Child Development, 75, 850-868. (2004)
Seifer, R (2003). Twin studies, biases of parents, and biases of researchers. Infant Behavior and Development, 26, 115-117. (2003)
Seifer, R. (2002). What do we learn from parent reports of the children's behavior? Commentary on Vaughn et al.'s critique of early temperament assessments. Infant Behavior and Development, 25, 117-120. (2002)
Seifer, R. (2002). What do we learn from parent reports of the children's behavior? Commentary on Vaughn et al.'s critique of early temperament assessments. Infant Behavior and Development, 25, 117-120. (2002)
Lester, B., Lagasse, L., & Seifer, R. (1998). Prenatal cocaine exposure: The meaning of subtle effects. Science, 282, 633-634. (1998)