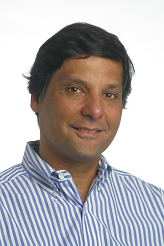 Anthony Spirito, PHD, ABPP
Professor of Psychiatry & Human Behavior
Psychiatry & Human Behavior
Work
:
+1
401
-
444-1929
Anthony Spirito's current research interests focus on developing and testing new psychosocial treatments for adolescent substance use and adolescent depression/suicidal behavior.
Institutions
Rih
Research Description
Dr. Spirito has been conducting research in adolescent suicidality and depression for 25 years. Most recently, he has focused his efforts on treatment. Working with a postdoctoral fellow, he published the first randomized trial of individual therapy with adolescents who attempt suicide. He also conducted an intervention trial designed to improve treatment attendance in this population. He was also site CBT supervisor for a large multisite study, "The Treatment of Resistant Depression in Adolescence". He currently is conducting treatment development studies to determine if new approaches will increase the efficacy of depression treatments for adolescents. The first trial is examining whether concurrently treating the depressed parent of a depressed teen will improve outcomes for the adolescent. The second study is examining whether the addition of an exercise component to a CBT protocol will improve depression outcomes in overweight adolescents treated with CBT. And the third trial is testing an integrated approach for treating conduct problems in depressed adolescents.

With respect to alcohol and substance use treatment research, he has used individual motivational interventions with adolescents who presented to the Emergency Department (ED) with an alcohol-related admission. In an extension of the original work, he broadened the scope of the brief intervention to include a parent motivational intervention. He currently is using this parent motivational approach, the Family Check-Up, with families who have teenage siblings in which one has been identified after an alcohol-related incident. He has also modified the Family Check-Up for a protocol designed to prevent the onset of substance use in middle schoolers receiving mental health treatment. He is currently using both an individual adolescent motivational interview and the Family Check-up to address marijuana, sexual risk behavior, and school attendance in high school students who are truant from school. He is also developing and testing an alcohol prevention program with middle schoolers being treated in the ED for an injury.

With respect to combined treatments for depression, suicidality, and alcohol/drug use, he collaborated on a study of an integrated CBT protocol for adolescents with alcohol use disorders, MDD, and suicidality. He is now transporting this integrated protocol to the community and testing whether the protocol is effective when delivered by licensed mental health counselors in a community mental health clinic.
Grants and Awards
Outstanding Teaching Award in Clinical Psychology, Department of Psychiatry Brown Medical School, 1997-1998
Fellow, Society of Clinical Psychology Division 12, APA, 2001.
Fellow, Society of Clinical Child and Adolescent Psychology, APA, 2001.
Research Mentor Award, Department of Psychiatry, Brown Medical School, 2001.
President, Society of Pediatric Psychology, 2002.
Fellow, Society of Pediatric Psychology, American Psychological Association, 2002.
Full Member (Fellow), International Academy for Suicide Research, 2003.
Martin P. Levin Mentorship Award, Society of Pediatric Psychology, 2005.
President, Section on Clinical Emergencies and Crises, Society of Clinical Psychology, American Psychological Association, 2009
President, Society of Clinical Child and Adolescent Psychology, American Psychological Association , 2010
Faculty Mentor Award, Department of Psychiatry, Brown University,2010
Research Mentor Award, Center for Alcohol and Addiction Studies, Brown University, 2010
Affiliations
American Psychological Association (APA)
Society of Clinical Child and Adolescent Psychology, APA
Society of Pediatric Psychology, APA
Society of Clinical Psychology, APA
Association for The Advancement of Behavior Therapy
American Association of Suicidology
Research Society on Alcoholism
Funded Research
R34 MH086606 (Spirito/Wolff) 8/1/10 – 7/31/13 0.9 calendar months
NIH / NIMH $162,097
Treatment of Youth Comorbid Conduct Problems and Depression

The purpose of this grant is to develop and preliminarily test a CBT protocol that can be used with depressed young adolescents who also have comorbid conduct problems. The protocol includes strategies to improve parenting of these adolescents and to manage their behavior as well as provide individual CBT for their depressive symptoms.
Role: Principal Investigator

R34 DA0029871 (Spirito) 7/1/10 – 6/30/13 0.72 calendar months
NIH / NIDA $142,500
Individual and Family Motivational Interviews for Substance Using Truant Teens

The purpose of this study is to determine the feasibility and acceptability of a combined individual motivational interview and the Family Check-up for the families of teens being seen in Truancy Court.
Role: Principal Investigator

R34 MH083092 (Spirito/Jelalian) 12/1/09 – 11/30/12 0.9 calendar months
NIH / NIMH $161,097
Integrated Treatment for Comorbid Depression and Obesity in Adolescents

The purpose of this grant is to develop and preliminarily test a CBT protocol that can be used with overweight, depressed adolescents. The protocol includes strategies to address depression and diet in combination with a supervised exercise program.
Role: Principal Investigator

R34 MH082211 (Spirito) 4/1/09 – 12/31/12 1.1 calendar months
NIH / NIMH $163,123
Concurrent Treatment for Parents and Adolescents Who Attempt Suicide

The purpose of this grant is develop and preliminarily test a CBT treatment protocol that can be used concurrently with a depressed, suicidal, adolescent and a depressed parent.
Role: Principal Investigator

R01 AA017659 (Spirito/Rende) 8/1/08 – 7/31/13 1.9 calendar months
NIH / NIAAA $163,123
Effects of the Family Check-Up on Adolescents with Alcohol-Related Events and Their Siblings

The purpose of this grant is to compare the efficacy of the Family Check-Up to a psychoeducational program (Family Matters) in terms of its effects on alcohol and other drug-use in adolescents by an alcohol-related event and their teenage.
Role: Principal Investigator

K24 MH01783-06 (Spirito) 9/1/06 – 8/31/12 4.6 calendar months
NIMH / NIAAA $166,335
Midcareer Mentoring Award: Community Treatment of Teen Suicidal Crises

This competitive continuation of a Midcareer Mentoring Award allows the PI to receive additional training in practice research. A study of how adolescent suicide attempters with comorbid substance use disorders are treated in the community will be followed by testing an intervention for this population in the community. It will also allow the PI time to mentor junior faculty on their research programs.
Role: Principal Investigator

R01 AA020705 (Spirito) 4/20/12 – 4/19/17 3.6 calendar months
NIH / NIAAA $441,346
Adolescents with Major Depression and AUD: Community-based Integrated Treatment

This application is designed to test whether a treatment protocol designed to treat adolescents with
comorbid mood and substance use problems is effective in the hands of Masters level clinicians in a
community mental health clinic.
Role: Principal Investigator

R34 MH090147 (Yen) 2/15/11-12/31/13 0.9 calendar months
NIMH $147,978
Coping Long Term with Attempted Suicide – Adolescents.

This treatment development award aims to pilot a multi-modal adjunctive intervention for suicidal adolescents. The intervention begins during the inpatient hospitalization and continues for six months post-discharge, the period of highest risk for re-attempts.
Role: Co-Investigator