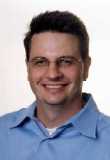 Robert Paul, PhD
Adjunct Assistant Professor of Psychiatry & Human Behavior
Psychiatry & Human Behavior
Work
:
+1
314
-
516
-
5398
Robert Paul's primary research interests include neuropsychological and neuroimaging correlates of neurologic diseases that involve subcortical regions of the brain. He is actively studying HIV and cerebrovascular disease to understand the mechanisms involved in subcortical brain function. Paul has received pilot funding from NIDA and a career development award from NIMH to examine cognitive dysfunction in HIV-infected individuals receiving highly active antiretroviral therapy (HAART). A second line of research is focused on the relationship between vascular disease and cognitive impairment in the elderly and the specific impact of cerebrovascular disease on conversion to dementia.
Institutions
MH
Research Description
My research program is largely focused on understanding the contribution of subcortical brain systems to cognitive and affective behavior. Recently I have focused on two conditions that provide opportunities to study subcortical brain systems, including subcortical ischemic vascular disease (SIVD) and human immunodeficiency virus (HIV). The neuropathology of SIVD and HIV predominately involves both white matter and subcortical gray matter structures.

As I began working in these areas it became clear that many questions remained about the evolution and specificity of brain dysfunction in these conditions. As a result, much of my research in SIVD and HIV has been oriented towards unraveling these complex disorders. My research studies typically incorporate neuropsychological tests to examine behavioral indices of brain function. These tests are weighted towards domains of function purportedly subserved by subcortical brain systems (e.g., information processing speed). My research program has also increasingly incorporated structural neuroimaging to determine volumes of key brain nuclei (e.g., caudate, nucleus accumbens) and more recently, diffusion tensor imaging (DTI) to explore the neuronal integrity of brain systems. DTI is a relatively novel methodology that requires standard MRI hardware and specialized post-processing software. While traditional structural MRI provides reasonably good differentiation of water content across brain regions, DTI defines the rate and directionality of water movement within brain regions. DTI is an ideal methodology to examine subcortical white matter because of the linear orientation of these neural fibers and the preferential movement of water molecules along the length of axons rather than across axons. The clinical application of DTI in my research has relied heavily on the work of other investigators at Brown who focus on the utilization of this imaging methodology.
Grants and Awards
Honors
Invited lecturer: HIV and Substance Abuse: Issues of Compliance, Integration and Recovery. Summer Research Institute, Oklahoma Health Sciences Center, 2002.

Invited speaker: Cognitive dysfunction in myasthenia gravis: Seeking data over dogma. Behavioral Neuroscience Seminar, Harvard Medical School, 2002.

Invited author: Research and Practice in Alzheimer's Disease
2003. Special Issue on Severe Dementia. Editors Vellas, Toulouse, Grundman, Feldman, Fitten, Winblad, Giacobini.

Affiliations
American Academy of Clinical Neuropsychology
International Neuropsychological Society
American Psychological Association
Funded Research
Caudate volume and cognition in HIV patients taking HAART.
Robert Paul, PhD, (PI)
Lifespan Inc
7/1/00 to 6/30/01
The primary aim of this study is to examine the relationship between morphometric changes on MRI and cognitive function in HIV-positive individuals before and after treatment with highly active antiretroviral therapy. The study is the first to examine MRI in seropositive patients without AIDS.
Cognition in HIV-positive substance abusers.
Robert Paul, PhD, (PI)
National Institute on Drug Abuse (NIDA)
9/30/01 to 8/31/03 $70,328
The primary aim of this study is to examine cognitive function in HIV-positive cocaine abusers. Cocaine abuse interferes with immune function, cognitive function and it may increase the negative effects of the virus on the brain. This study will determine whether cocaine abuse is associated with greater cognitive dysfunction in HIV-infected individuals.
Career Development Award. Improving adherence to HAART in HIV.
Robert Paul, PhD, (PI)
National Institute of Mental Health (NIMH)
6/1/02 to 5/30/07 $726,592
The primary purpose of this study is to examine the efficacy of a mnemonic aid to facilitate adherence to highly active antiretroviral therapy. Immunological and cognitive outcome will be assessed contrasted between patients with good vs. poor adherence to HAART over a six-month interval.
Selected Publications
Paul, R., Cohen, R., Navia, B., & Tashima, K. (in press). Relationships between neuropsychological function and neuroimaging in adults with human immunodeficiency virus type 1. Neuroscience and Biobehavioral Reviews. (IN PRESS)
Paul, R., Cohen, R., Moser, D., Ott, B. R., & Zawacki, T. (in press). Sensitivity and specificity of the Dementia Rating Scale in vascular dementia. Cerebrovascular Diseases. (IN PRESS)
Paul, R., Cohen, R., & Gilchrist, J. (in press). Relationship between fatigue and cognitive function in myasthenia gravis. Journal of Clinical Neuroscience. (IN PRESS)
Cohen, R., Paul, R., Moser, D., & Zawacki, T. (in press). The impact of subcortical hyperintensities on cognitive function in vascular dementia. Journal of the International Neuropsychological Society. (IN PRESS)
Cohen, R., Paul, R., Blum, V., Zawacki, T., & Sweet, L. (in press). The effects of cingulotomy on attentional and emotional function in chronic pain patients. Emotion. (IN PRESS)
Boyle, P., Paul, R., Ott, B., Cohen, R., & Moser, D. (in press). Subcortical hyperintensities and cognitive function predict activities of daily living in vascular dementia. Journal of Geriatric Psychiatry. (IN PRESS)
Zawacki, T., Cohen, R., Paul, R., Moser, D., & Grace J. (in press). Relationship between apathy and activities of daily living in vascular dementia. Journal of Neuropsychiatry and Clinical Neurosciences. (IN PRESS)
Paul, R., Nash, J. M., Cohen, R., & Gilchrist, J. M. (2002). Quality of life in two samples of myastehnia gravis patients. Muscle and Nerve, 25, 467-468. (2002)
Paul, R., Cohen, R., Moser, D., & Zawacki, T. (2002). Validity of the Global Deterioration Scale in vascular dementia. Journal of Geriatric Psychiatry and Neurology, 15, 50-54. (2002)
Paul, R., Cohen, R., Moser, D., & Ott, B. (2002). The serial position effect in vascular dementia. Journal of the International Neuropsychological Society, 8, 584-587. (2002)
Boyle, P. A., Cohen, R., Paul, R., Moser, D., & Gordon, N. (2002). Cognitive and motor impairments predict functional declines in patients with vascular dementia. International Journal of Geriatric Psychiatry, 17, 164-169. (2002)
Paul, R., Nash, J. M., Cohen, R., Gilchrist, J., & Goldstein, J. (2001). Quality of life in patients with myasthenia gravis. Muscle and Nerve, 24, 512-516. (2001)
Paul, R., Cohen, R., Ott, B. R., Zawacki, T., Moser, D., & Gordon, N. (2001). Cognitive and functional capacity in two subtypes of vascular dementia. Neurorehabilitation, 15, 199-205. (2001)
Paul, R., Cohen, R., Ott, B. R., Zawacki, T., & Gordon, N. (2001). Performance on the Hooper Visual Organization Test in vascular dementia: Relationship to naming. Neuropsychiatry, Neuropsychology and Behavioral Neurology, 14, 93-97. (2001)
Paul, R., Cohen, R., Ott, B. R., Moser, D., & Zawacki, T. (2001). Performance on the Dementia Rating Scale in vascular dementia: Relationship to neuroimaging findings. Journal of Geriatric Psychiatry and Neurology, 14, 33-36. (2001)
Paul, R., Cohen, R., Moser, D., Ott., B., & Gordon, N. (2001). Pattern of neuropsychological function in vascular dementia. Effect of dementia severity. Applied Neuropsychology, 8, 211-217. (2001)
Paul, R., Cohen, R., Goldstein, J., & Gilchrist, J. (2001). Severity of mood, self-evaluative, and vegetative symptoms of depression in myasthenia gravis. Journal of Neuropsychiatry and Clinical Neurosciences, 12, 499-501. (2001)
Paul, R., Cohen, R., Gilchrist, J., Zawacki, T., & Aloia, M. (2001). What have we learned about cognitive function in myasthenia gravis: A review of methods and results. Neuroscience and Biobehavioral Reviews, 25, 75-81. (2001)
Moser, D., Cohen, R., Paul, R., Gordon, N., & Ott, B. R. (2001). Relationship of executive deficits to subcortical hyperintensities in vascular dementia. Neuropsychiatry, Neuropsychology and Behavioral Neurology, 14, 89-92. (2001)
Cohen, R., Paul, R. H., Zawacki, T. M., Sethi, M., Ott, B. R., Moser, D. J., Stone, W., Noto, R., & Gordon, N. (2001). Single photon emission computed tomography, magnetic resonance imaging hyperintensity, and cognitive impairments in patients with vascular dementia. Journal of Neuroimaging, 11, 253-260. (2001)
Cohen, R., Paul, R., & Lohr, I. (2001). Impairments of attention in patients with major affective disorder. Journal of Neuropsychiatry and Clinical Neurosciences, 13, 385-395. (2001)
Cohen, R., Boland, R., Paul, R., Tashima, K., Schoenbaum, E. E., Celentano, D. D., Schuman, P., Smith, D. K., & Carpenter, C. (2001). Neurocognitive performance enhanced by highly active antiretroviral therapy in HIV-infected women. AIDS, 15, 341-345. (2001)
Mullins, L., Fuemmler, B., Cote, M., Beatty, W., Jean, V., & Paul, R. (2001). Illness uncertainty and intrusiveness in patients with multiple sclerosis. Rehabilitation Psychology. (2001)