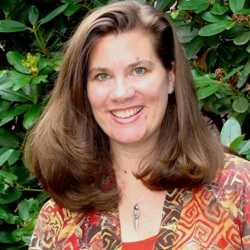 Cynthia Battle, Ph.D.
Associate Professor of Psychiatry & Human Behavior (Research)
Psychiatry & Human Behavior
Work
:
+1
401
-
455
-
6371
Cynthia Battle is a licensed clinical psychologist whose research focuses on women's perinatal mental health, specifically depression during pregnancy and the postpartum period. She is interested in developing more accessible and acceptable interventions for women who experience depression and anxiety during the perinatal period.
Biography
Dr. Battle received her bachelor's degree from Vassar College, and her masters and doctoral degrees from the University of Massachusetts Amherst. She came to Brown in 1999 to train as a predoctoral intern in clinical psychology, and continued to complete a NIMH-funded postdoctoral fellowship focused on treatment development research. She joined the faculty in 2002 and since that time has served as principal investigator or co-investigator on several NIH research grants focused on perinatal depression. Her work is based at Butler and Women & Infants' Hospitals.
Research Description
Cynthia Battle's research is focused upon women's mental health during pregnancy and the postpartum period, with particular emphasis on developing and evaluating psychosocial interventions for treating perinatal mood and anxiety disorders. Dr. Battle currently serves as PI of three NIMH-funded investigations; these studies focus on: (1) treatment-seeking behaviors and barriers to care among depressed pregnant women, (2) developing a home-based family treatment for postpartum depression, and (3) developing a prenatal yoga intervention for depressed pregnant women. In addition, Dr. Battle is conducting a pilot study of a pedometer based walking intervention for pregnant women, which is funded by the Brown/ Women and Infants' Hospital Center of Excellence in Women's Health. Dr. Battle is also co-investigator on two other NIMH R01 investigations related to maternal depression and infant outcomes.
Grants and Awards
Psychology department honors awarded for academic excellence and completion of honors thesis, Vassar College, 1989

Recognized for excellence in teaching by the University of Massachusetts Division of Continuing Education, 1997 & 1998

Recipient of the Jeanne Humphrey Block Dissertation Award from Harvard University/Radcliffe College, 1999

Young Investigator Award, North American Society for Psychosocial Obstetrics and Gynecology, 2002

Recipient of a Seed Grant Award from the Brown- Women & Infants' Hospital Center of Excellence in Women's Health Research, January 2011-June 2012

Recipient of Peter Garner Award, North American Society for Obstetric Medicine, 2013
Affiliations
American Psychological Association
Association for the Advancement of Behavioral and Cognitive Therapies
International Association for Women's Mental Health
Marcé Society (International society for the understanding, prevention, and treatment of mental illness related to childbearing)
North American Society for Psychosocial Obstetrics & Gynecology
Funded Research
CURRENT RESEARCH SUPPORT

National Institute of Mental Health, R34MH79108 (Battle); 2007-2012; "Treatment-Seeking for Depression Among Pregnant Women"
Role: Principal Investigator

National Institute of Mental Health R34MH083065 (Battle); 2008-2013; "Development of a Home-Based Family Treatment for Postpartum Depression"
Role: Principal Investigator

National Institute of Mental Health R01 MH079153 (Stroud) 9/01/2007-6/30/2012 "Maternal Depression, Placental HPA Regulation, & Fetal-Neonatal Stress Response"
Role: Co-Investigator; Site Principal Investigator

National Institute of Mental Health R01MH078033 (Salisbury) 2/01/2008-1/31/2013 "Fetal and Neonatal Response to Prenatal Antidepressant Exposure"
Role: Co-Investigator; Site Principal Investigator

National Institute of Mental Health, (R34 MH085053; PI: Battle); 2010-2013; expected No cost ext. to 2014. "Development of a Yoga Intervention for Antenatal Depression"
Role: Principal Investigator

Women & Infants' Hospital Center of Excellence in Women's Health Seed Grant (Battle); 2011-2012; "An Open Trial of a Physical Activity Intervention for Depressed Pregnant Women"
Role: Principal Investigator

National Instituate of Mental Health. (3R01MH074636-04S1; Stuart) 2011-2012 "Placebo-Controlled Trial of Sertraline and IPT for Postpartum Depression." Role: Consultant.


COMPLETED RESEARCH SUPPORT

National Institute of Mental Health K23MH066402 (Battle) 9/23/2002-9/30/2008 "Family Treatment for Postpartum Depression"
Role: Principal Investigator
Selected Publications
Battle, C. L., Greer, J., Ortiz-Hernandez, S. & Todd, D. M. (in press). Developing and implementing a bereavement support program for college students. Death Studies. (2012)
Battle, C.L. & Salisbury, A.L., Schofield, C.A., & Ortiz-Hernandez, S. (in press). Perinatal antidepressant use: Understanding women's preferences and concerns. Journal of Psychiatric Practice. (2012)
Cardemil, E.V., & Battle, C.L. (2012). Psychotherapy in the 21st century: Working with multicultural populations. [Review of the book: Multicultural care: A clinician's guide to cultural competence by L. Comas-Diaz]. PsycCRITIQUES, 57 (36). (2012)
Battle, C.L., Uebelacker, L.A. & Magee, S.R. (2012). Patient-centered care for antenatal depression. [Letter to the editor]. American Journal of Obstetrics and Gynecology, 207 (5), e10-1. (2012)
McFarland, J. B., Salisbury, A.L., Battle, C.L., Halleran, K., Hawes, K., Lester, B. (2011). Major depressive disorder during pregnancy and emotional attachment to the fetus. Archives of Women's Mental Health, 14 (5), pp. 425-434. (2011)
Abrantes, A. M., Battle, C. L., Strong, D. R., Ing, E., Dubreill, M. E., Gordon, A., Brown, R. A. (2011). Exercise Preferences of Patients in Substance Abuse Treatment. Mental Health and Physical Activity, 4 (2), pp 79-87. (2011)
Salisbury, A.L., Wisner, K., Pearlstein, T.B., Battle, C.L., Stroud, L.R., Lester, B. (2011) Newborn neurobehavioral patterns are differentially related to prenatal maternal major depressive disorder and serotonin reuptake inhibitor treatment. Depression and Anxiety, 28 (11), pp 1008-1019. (2011)
Battle, C. L., Uebelacker, L. A., Friedman, M.A., Cardemil, E.V., Beevers, C.G., Miller, I. W. (2010). Treatment goals of depressed outpatients: A qualitative investigation of goals identified by participants in a depression treatment trial. Journal of Psychiatric Practice, 16, 425-430. (2010)
Battle, C. L. & Salisbury, A. L. (2010). Treatment of antenatal depression. [Letter]. Journal of Midwifery and Women's Health, 55, p. 479. (2010)
Powers, S. I., Battle, C. L., Pollack-Dorta, K., Wright, V. & Welch, D. (2010). Adolescent conflict and submission behaviors with mothers predict adolescent girls' current and future internalizing problems. Research in Human Development, 7, 257-273. (2010)
Battle, C. L., Uebelacker, L. A., Howard, M., & *Castaneda, M. (2010). Prenatal yoga and depression during pregnancy. Birth: Issues in Perinatal Care, 37, 353-354. (2010)
Uebelacker, L. A., Epstein-Lubow, G., Gaudiano, B., Tremont, G. Battle, C. L., Miller, I. W. (2010). Hatha yoga for depression: Critical review of the evidence for efficacy, plausible mechanisms of action, and directions for future research. Journal of Psychiatric Practice, 16 (1), 22-33. (2010)
Stroud, L.R., Paster, R.L., Papndonatos, G.D., Niaura, R., Salisbury, A.L., Battle, C. L., Lagasse, L. L., & Lester, B. (2009). Maternal smoking during pregnancy and newborn neurobehavior: Effects at 10-27 days. The Journal of Pediatrics, 154 (1), 4-5. (2009)
Uebelacker, L.A., Battle, C.L., Friedman, M.A., Cardemil, E.V., Beevers, C.G., Miller, I.W. (2008). The importance of interpersonal treatment goals to depressed inpatients. Journal of Nervous and Mental Disease. 196, 217-222. (2008)
Battle, C.L., Zlotnick, C., Pearlstein, T., Miller, I.W., Howard, M., Salisbury, A.L. & Stroud, L. (2008). Depression and breastfeeding: Which postpartum patients take antidepressant medications? Depression and Anxiety 25, 888-891. (2008)
Pearlstein, T., Zlotnick, C., Battle, C.L., Stuart, S., O'Hara, M.W., Price, A.B., Grause, A., Howard, M. (2006). Selection of treatment modality for postpartum depression. Archives of Women's Mental Health, 9, 303-308. (2006)
Battle, C.L., Zlotnick, C., Miller, I.W., Pearlstein, T., Howard, M. (2006). Clinical characteristics of perinatal psychiatric patients: A chart review study. Journal of Nervous and Mental Disease, 194, 369-377. (2006)
Howard, M., Battle, C.L., Pearlstein, T., & Rosene-Montella, K. (2006). A psychiatric mother-baby day hospital for pregnant and postpartum women. Archives of Women's Mental Health, 9, 213-218. (2006)
Battle, C.L. & Zlotnick, C. (2005). Prevention of postpartum depression. Psychiatric Annals, 35, 590-598 (2005)
Battle, C.L, & Miller, I.W. (2005). Families and forgiveness. In Worthington, E. L. (Ed). Handbook of Forgiveness. New York: Brunner/Routledge. (2005)
Battle, C.L., Shea, M.T., Johnson, D.M., Yen, S., Zlotnick, C., Zanarini, M.C., Sanislow, C.A., Skodol, A.E., Gunderson, J.G., Grilo, C.M., McGlashan, T.H., & Morey, L.C. (2004). Childhood maltreatment associated with adult personality disorders: Findings from the Collaborative Longitudinal Study of Personality Disorders. Journal of Personality Disorders, 18, 193-211. (2004)
Cardemil, E.V. & Battle, C.L. (2003). Guess who's coming to therapy? Getting comfortable with conversations about race and ethnicity in psychotherapy. Professional Psychology: Research and Practice, 34 (3), 278-286. (2003)