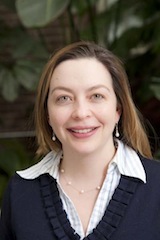 Maria Mancebo, PhD
Assistant Professor of Psychiatry & Human Behavior (Research)
Psychiatry & Human Behavior
Work
:
+1
401
-
455
-
6216
My research interests focus on anxiety disorders, behavioral therapies,dissemination and implementation of evidence based psychosocial treatments, and long-term outcome of OCD. I have been awarded an NIMH career development award to develop and implement a behavioral team intervention for OCD in a community mental health center. I am also a Co-investigator on an NIMH grant studying the long-term outcome of OCD and another NIMH grant investigating the efficacy of an exercise intervention for OCD.
Biography
Maria Mancebo is an Assistant Professor (Research) in the Department of Psychiatry and Human Behavior at Brown. She received a B.A. from Providence College, a M.A from Connecticut College, and a Ph.D. from Hofstra University. Following a clinical internship at St. Barnabas Hospital in NY, she completed a post-doctoral fellowship with the OCD Research Program at Brown. She is currently a Research Psychologist at Butler Hospital. Dr. Mancebo specializes in cognitive-behavioral therapy for obsessive-compulsive disorder and compulsive hoarding. Her primary research interests focus on implementing evidence-based therapies in community settings, treatment adherence, and developing behavioral interventions for individuals with OCD that do not currently benefit from treatment.
Institutions
BH
Research Description
My research focuses on studying the long-term outcome of Obsessive Compulsive Disorder (OCD) and implementing evidence-based treatments in community settings. I have been awarded an NIMH career development award to adapt and implement exposure therapies for low-income individuals with OCD receiving care in community mental health centers. I am also a Co-Investigator of NIMH-funded prospective, follow-up study of the long-term course of OCD. Other research interests include treatment dissemination, adherence, and utilization.
Grants and Awards
Psychiatry Research Mentor Award,
Brown Medical School, Department of Psychiatry and Human Behavior, 2004-2005

NIH Extramural Loan Repayment Award in Clinical Research
7/1/11-6/30/13
Affiliations
Member, American Psychological Association
Member, Association for Behavioral and Cognitive Therapies
Professional Member, Obsessive Compulsive Foundation
Member, Rhode Island Psychological Association
Funded Research
Current Funding: Principal Investigator, "Development of a Behavioral Team Intervention for OCD", NIMH K23MH091032-01, 7/2010-5/2015.
Past Funding: Co-Investigator/Project Director, "Follow-up Study of Obsessive Compulsive Disorder", NIMH 2 R01 MH060218-06 (P.I. Rasmussen), 6/01 – 5/31/11.
Teaching Experience
Faculty, DPHB Psychiatry Resident Seminars: Supportive Psychotherapy Seminar Series, Psychotherapy for OCD.
Selected Publications
Sibrava, N.J., Boisseau, C.L., Mancebo, M.C., Eisen, J.L. & Rasmussen, S.A. (in press). Prevalence and clinical characteristics of mental rituals in a longitudinal clinical sample of obssessive compulsive disorder. Depression and Anxiety. (2011)
Mancebo, M.C., Eisen, J.L., Sibrava, N., Dyck, I.R. & Rasmussen, S.A. (2011). Patient utilization of cognitive-behavioral therapy for obsessive compulsive disorder. Behavior Therapy, 42, 399-412. (2011)
Eisen, J.L., Pinto, A., Mancebo, M.C., Dyck, I., Orlando, M.E. & Rasmussen, S.A. A two-year follow-up study of the course of obsessive compulsive disorder (2010). Journal of Clinical Psychiatry, 71(8), 1033-1039. (2010)
Grant, J., Mancebo, M.C., Eisen, J.L, & Rasmussen, S.A. (2010). Impulse Control Disorders in children and adolescents with obsessive-compulsive disorder. Psychiatry Research, 175, 109-113. (2010)
Abrantes, A.M., Strong, D.R., Cohn, A., Cameron, A.Y., Greenberg, B.D., Mancebo, M.C., & Brown, R.A. (2009). Acute changes in obsessions and compulsions following moderate-intensity aerobic exercise among patients with Obsessive-Compulsive Disorder. Journal of Anxiety Disorders, 23, 923-7. (2009)
Mancebo, M.C., Grant, J., Pinto, A., Eisen, J.L. & Rasmussen, S.A. (2009). Substance use disorders in an OCD clinical sample. Journal of Anxiety Disorders, 23, 429-435. (2009)
Coles, M.E., Pinto, A., Mancebo, M.C., Rasmussen, S.A, & Eisen, J.L. (2008). OCD with comorbid OCPD: a subtype of OCD? Journal of Psychiatric Research, 42, 289-296. (2008)
Mancebo, M.C., Eisen, J.L., Pinto, A. & Rasmussen, S.A. (2008). Development of the Treatment Adherence Survey-Patient version for OCD. Journal of Anxiety Disorders, 22(1), 32-43 (2008)
Mancebo, M.C., Greenberg, B.D., Pinto, A., Eisen, J.L., Dyck, I. & Rasmussen, S.A. (2008). Correlates of occupational disability in a clinical sample of obsessive compulsive disorder. Comprehensive Psychiatry, 49(1), 181-6. (2008)
Mancebo M.C., Garcia A.M., Pinto A, Freeman J.B, Przeworksi A, Stout R, Kane J.S., Eisen J.L. & Rasmussen S.A. (2008). Juvenile-onset OCD: Clinical features of children, adolescents and adults. Acta Psychiatrica Scandinavica, 118, 149-159. (2008)
Phillips, K.A., Pinto, A., Menard, W., Eisen, J.L., Mancebo, M.C., & Rasmussen, S.A. (2007). Obsessive-compulsive disorder versus body dysmorphic disorder: a comparison study of two possibly related disorders. Depression and Anxiety, 24(6), 399-409. (2007)
Didie, E.R., Walters, M.W., Pinto, A., Menard, W., Eisen, J.L., Mancebo, M.C., Rasmussen, S.A. & Phillips, K.A. (2007). A comparison of quality of life and psychosocial functioning in obsessive compulsive disorder versus body dysmorphic disorder. Annals of Clinical Psychiatry, 19(3), 181-6. (2007)
Pinto, A., Eisen, J.L., Mancebo, M.C., Greenberg, B.D., Stout, R.L., & Rasmussen, S.A. (2007). Taboo thoughts and doubt/checking: a refinement of the factor structure for obsessive compulsive disorder symptoms. Psychiatry Research, 151(3), 255-8.. (2007)
Brown, R.A., Abrantes, A.M., Strong, D.R., Mancebo, M.C., Menard, J., Rasmussen, S.A. & Greenberg, B.D. (2007). A pilot study of moderate-intensity aerobic exercise for obsessive-compulsive disorder. Journal of Nervous and Mental Disease, 195, 514-520. (2007)
Grant, J.E., Mancebo, M.C., Pinto, A., Williams, K., Eisen, J.L & Rasmussen, S.A. (2007). Late-onset obsessive-compulsive disorder: clinical characteristics and psychiatric comorbidity. Psychiatry Research, 152(1), 21-27. (2007)
Mancebo, M.C., Eisen, J.L., Pinto, A., Dyck, I., Greenberg, B. & Rasmussen, S.A. (2006). The Brown Longitudinal Obsessive Compulsive Study: Treatments received and patient impressions of improvement. Journal of Clinical Psychiatry, 67, 1713-1720. (2006)
Grant, J. E., Pinto, A., Gunnip, M., Mancebo, M.C., Eisen, J. L., & Rasmussen, S. A. (2006). Sexual obsessions and clinical correlates in adults with obsessive compulsive disorder. Comprehensive Psychiatry, 47, 325-329. (2006)
Pinto, A., Mancebo, M. C., Eisen, J. L., Pagano, M. E., & Rasmussen, S. A. (2006). The Brown Longitudinal Obsessive Compulsive Study: Clinical features and symptoms of the sample at intake. Journal of Clinical Psychiatry, 67, 703-711. (2006)
Eisen, J.L., Mancebo, M.C., Pinto, A., Coles, M.E., Pagano, M.E., Stout, R.L., & Rasmussen, S.A. (2006). Impact of obsessive compulsive disorder on quality of life. Comprehensive Psychiatry, 47, 270-5. (2006)
Grant, J.E., Mancebo, M.C., Pinto, A., Eisen, J.L. & Rasmussen, S.A. (2006). Impulse control disorders in adults with obsessive compulsive disorder. Journal of Psychiatric Research, 40, 494-501. (2006)