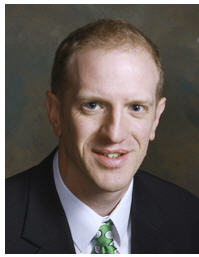 Christopher Houck
Assistant Professor of Psychiatry & Human Behavior (Clinical)
Psychiatry & Human Behavior
Work
:
+1
401
-
444
-
8539
Dr. Houck's research interests focus on adolescent risk behavior, specifically on developing and testing interventions to prevent risky sexual behavior. He is currently the PI of a NIH-funded project evaluating a program designed to reduce at-risk junior high school students' engagement in risk behaviors using an intervention teaching affect management principles.
Biography
Dr. Houck is a staff psychologist at Rhode Island Hospital in the Department of Child and Adolescent Psychiatry. He is a licensed clinical psychologist who earned his Bachelor of Arts degree from the University of Michigan in 1996. He obtained his Ph.D. in Clinical and Health Psychology from the University of Florida in 2002. He completed his internship at the Children's Hospital of Orange County in Orange, California and a postdoctoral fellowship at Brown University. He conducts research on factors related to adolescent sexual risk behaviors and is involved in teaching in child psychology and pediatrics. In addition, Dr. Houck provides clinical services to children and adolescents with co-occurring psychological and medical problems, as well as to those affected by family illness.
Research Description
Early adolescents are at risk for HIV due to risk behaviors (e.g., unprotected sex, substance abuse) initiated during this developmental period, and delaying initiation into this risk can have a significant impact on an adolescent's future health. Many early adolescents are at high risk for contracting HIV due to emotional, behavioral, and substance use factors. Underlying all of these problems are difficulties with affect regulation. Emotional reactivity appears to interfere with the use of cognitive skills learned in traditional health education or HIV prevention programs, and recent evidence highlights the role of affect dysregulation in increasing the likelihood of sexual risk behaviors among adolescents. Also, early adolescence is a time when teens are developing their understanding of emotions and their ability to regulate affect. These findings suggest an important role for an intervention that can reach vulnerable early adolescents to address emotional factors associated with risk situations, such as those involving sex, alcohol, and drugs, in order to reduce HIV risk behaviors. Project TRAC (Talking about Risk and Adolescent Choices) targets high-risk early adolescents (those who exhibit emotional, behavioral, or substance use risks) at urban junior high schools in Providence County, Rhode Island. This trial will evaluate the efficacy of an Affect Management skills intervention in comparison to a control condition (General Health Promotion) for reducing risk behaviors with 420 high-risk seventh graders followed for two and a half years. The efficacy of the intervention in reducing sexual risk will be determined by less self-reported sexual behavior, improved emotion regulation skills, and differences in HIV- and abstinence-related attitudes among vulnerable early adolescents. The information gained in this project will improve our understanding of how to prevent early teens from engaging in HIV risk behaviors. This project represents an innovative progression in HIV prevention whose implementation in school settings has great potential for sustainability and relevance for early adolescents everywhere. To date, the project has enrolled 420 participants who have completed one-year follow-ups. The remaining data collection and analyses of the project are ongoing.
Grants and Awards
Journal of Pediatric Psychology Editorial Board, November 2007-present
Funded Research
Principal Investigator, Preventing HIV through Affect Management for High-Risk Early Adolescents (8/19/09-6/30/14) Funded by the National Institute of Nursing Research (R01 NR011906). Total direct costs $1,871,010.

Co-Investigator, Community-Based Participatory Research to Develop a School-Based HIV Screening Program (9/15/12-7/31/14) Rebecca Swenson, PI, Funded by the National Institute of Mental Health (R21 MH095626). Total direct costs $275,000.

Co-Investigator, Reduce the Risk: An Affect Management Program for HIV Prevention (4/1/13-3/31/15) Wendy Hadley, PI, Funded by the National Institute of Mental Health (R42 MH087322- Phase II). Total direct costs $376,731.

Co-Investigator, Eliciting Affect in Teens in a Virtual World (7/1/10-7/1/11) Wendy Hadley, PI, Funded by the National Institute of Mental Health (R41 MH087322- Phase I). Total direct costs $163,849.

Principal Investigator, Affect Management Intervention for Early Adolescents with Mental Health Problems. (5/1/07-4/30/10) Funded by National Institute of Mental Health (R34 MH078750). Total direct costs $438,529.

Co-Investigator, An Affect Management Intervention for Juvenile Offenders. (9/20/04-8/31/06) Larry Brown, PI, Funded by National Institute of Drug Abuse (R21 DA019245). Total direct costs $275,000.
Selected Publications
Swenson, R.R., Houck, C.D., Barker, D., Zeanah, P.D. & Brown, L.K. (2012). Prospective analysis of the transition to sexual experience and changes in sexual self-esteem among male and female adolescents attending therapeutic schools. Journal of Adolescence, 35, 77-85. (2012)
Houck, C.D., Hadley, W.S., Tolou-Shams, M., Brown, L.K. (2012). Truancy is associated with sexual risk among early adolescents. Journal of Developmental and Behavioral Pediatrics, 33, 728-731. PMCID: PMC3488264 (2012)
Houck, C.D., Stewart, A., Brown, L.K. & the Project SHIELD Study Group (2012). Condom use measurement in adolescent HIV prevention research: Is briefer better? International Public Health Journal, 4, 369-376. (2012)
Brown, L.K., Houck, C.D., Lescano, C., Donenberg, G., Tolou-Shams, M., & Mello, J. (2012). Affect regulation and HIV risk among youth in therapeutic schools. AIDS and Behavior, 16, 2272-2278. PMCID: PMC3496428 (2012)
Brown, L.K., Nugent, N., Houck, C.D., Lescano, C., Whiteley, L., Viau, L., & Zlotnick, C. (2011). Safe thinking and affect regulation (STAR): HIV prevention in alternative/therapeutic schools. Journal of the American Academy of Child and Adolescent Psychiatry, 50, 1065-1074. PMCID: PMC3185294 (2011)
Swenson, R., Hadley, W., Houck, C., Dance, S.K., & Brown, L.K. (2011). Who accepts a rapid HIV antibody test? The role of race/ethnicity and HIV risk behavior among community adolescents. Journal of Adolescent Health, 48, 527-529. (2011)
Tolou-Shams, M., Houck, C.D., Conrad, S., Tarantino, N., Stein, L., & Brown, L.K. (2011). HIV prevention for juvenile drug court offenders: A randomized controlled trial focusing on affect management. Journal of Correctional Health Care, 17, 226-232. PMCID: PMC3445619 (2011)
Houck, C.D., Nugent, N., Lescano, C.M., Peters, A., Brown, L.K. (2010). Sexual abuse and sexual risk behavior: Beyond the impact of psychiatric problems. Journal of Pediatric Psychology, 35, 473-483. PMID 19966316, PMCID: PMC2910940. (2010)
Lescano, C.M., Houck, C.D., Brown, L.K., Doherty, G., DiClemente, R.J., Fernandez, M.I., Pugatch, D., & Schlenger, W.E., Silver, B.J., and Project SHIELD Study Group. (2009). Correlates of heterosexual anal sex among at-risk adolescents and young adults. American Journal of Public Health, 99, 1131-1136. PMID 19008522. (2009)
Grossman, C., Hadley, W., Brown, L.K., Houck, C.D., Peters, A., Tolou-Shams, M. & Project SHIELD Study Group. (2008). Adolescent sexual risk: Factors predicting condom use across the stages of change. AIDS & Behavior, 12, 913-922. PMID 18427971. (2008)
Brown, L.K., Houck, C.D., Lescano, C.M., Grossman, C., & Frenkel, J. (2008). Frequency of adolescent self-cutting as a predictor of HIV risk. Journal of Developmental and Behavioral Pediatrics, 29, 161-165. PMID 18520618. (2008)
Tolou-Shams, M. Brown, L.K., Houck, C., Lescano, C.M., & Project SHIELD study group (2008). The association between depressive symptoms, substance use, and HIV risk among youth with an arrest history. Journal of Studies on Alcohol and Drugs, 69, 58-64. PMID 18080065. (2008)
Houck, C.D., Hadley, W., Lescano, C.M., Pugatch, D., Brown, L.K., & Project SHIELD Study Group (2008). Suicide attempt and sexual risk behavior: Relationship among adolescents. Archives of Suicide Research, 12, 39-49. PMID 18240033. (2008)
Tolou-Shams, M., Payne, N., Houck, C., Pugatch, D., Beausoleil, N., Brown, L.K. & Project SHIELD Study Group (2007). HIV testing among at-risk adolescents and young adults: A prospective analysis of a community sample. Journal of Adolescent Health, 41, 586-593. PMID 18023788. (2007)
Houck, C.D., Rodrigue, J.R., & Lobato, D. (2007). Parent-adolescent communication and psychological symptoms among adolescents with chronically ill parents. Journal of Pediatric Psychology, 32, 596-604. PMID 17172629. (2007)
Houck, C.D., Lescano, C., Brown, L.K., Tolou-Shams, M., Thompson, J. and Project SHIELD. (2006). "Islands of risk": Identifying subtypes of adolescents at risk for HIV. Journal of Pediatric Psychology, 31, 619-629. PMID 16120764. (2006)
Brown, L.K., Tolou-Shams, M., Lescano, C., Houck, C.D., Zeidman, J.A., Pugatch, D., Lourie, K., and Project SHIELD Study Group. (2006). Depressive symptoms as a predictor of sexual risk among African American adolescents and young adults. Journal of Adolescent Health, 39, 444 e1-444 e8. PMID 16919811. (2006)
Brown, L.K., Houck, C.D., Hadley, W.S., & Lescano, C. (2005). Self-cutting and sexual risk among adolescents in intensive psychiatric treatment. Psychiatric Services, 56, 216-218. PMID 15703353. (2005)
Brown, L.K., Houck, C.D., Donenberg, G., Donahue, K. Emerson, E., Misbin, J. (in press). Affect management for HIV Prevention with adolescents in therapeutic schools: The immediate impact of Project Balance. AIDS and Behavior. ()