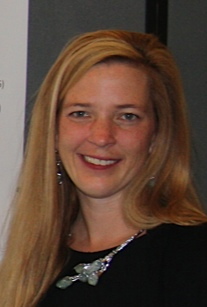 Michelle Daniel, MD
Assistant Professor (Clinical)
Emergency Medicine
Biography
Michelle Daniel is a graduate of the Johns Hopkins School of Medicine. She completed her residency training there in emergency medicine in 2005. She practiced in the community for 3 years before returning full time to academics. Dr. Daniel is currently as Assistant Professor (Clinical) in the Department of Emergency Medicine. At the medical school, she is the Course Leader for year 2 of the Doctoring program. Dr. Daniel's primary academic focus is in undergraduate medical education, specifically curriculum and faculty development in preclinical skills courses. She has been honored with a Dean's Excellence in Teaching Award twice, in 2010 and 2012. She is starting her Masters in Health Professions Education in 2013. Dr. Daniel's other areas of interest include the development of emergency medicine as a specialty in resource poor nations, international disaster medicine, and disaster-ethics. She is the chair of the Disaster Interest Group for the Society of Academic Emergency Medicine and is a disaster scholarly concentration mentor. Dr. Daniel also has a passion for humanities, reflective writing, and is the faculty advisor for the medical school a cappella group.
Grants and Awards
The Dean's Excellence in Teaching Award 2012, 2010
American Academy of Emergency Physicians Teaching Fellowship 2012
AAMC Early Career Women Faculty Professional Development 2011
Fellowship status conferred by the American College of Emergency Physicians 2008
Teaching Experience
Dr. Daniel is the course leader for Doctoring III/IV, which teaches the fundamental knowledge, attitudes, and skills necessary for becoming an ethical and humane 21st century physician. Students receive instruction in advanced communication skills, physical exam skills, oral presentations, and aspects of professionalism, including ethics and humanities. Students work weekly with a community mentor in an office or hospital based setting, in addition to working with standardized patients.
Courses Taught
Doctoring III/IV (BIOL 3660 and 3670)
Selected Publications
Taylor, JS, Daniel, M, George, P, Warrior, S, Dodd, K, Dollase, RH. Warren Alpert Medical School's Doctoring Program: A Comprehensive, Integrated Clinical Curriculum. Med Health RI. 2012; 95(10): 313-7. (2012)
Daniel, M, Rougas, S, Zink, D, Taylor, J. Teaching Oral Presentations in Preclinical Skills Courses. Med Educ. 2012;46:1104-5. (2012)
Daniel, M, Shah, A, Ah Kuoi, M, Adams, C. Fiji: The remote nation's innovative post-graduate EM training program embraces e-learning solutions. Emergency Physicians International. 2012; 8:18-9. (2012)
Daniel, M. A Mother in Haiti. Annals of Internal Medicine. 2010; 153:546. (2010)