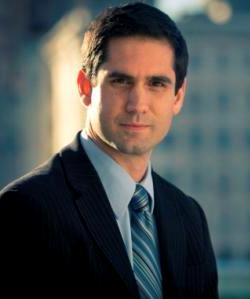 David M. Williams, PhD
Assistant Professor
Behavioral and Social Sciences
Work
:
+1
401
-
863-6248
My research interests are in (a) understanding the interplay between affective (e.g., mood, emotion) and cognitive (e.g., expectancy, intention) factors in determining health-related behavior, and (b) the application of this knowledge to the design of health behavior interventions, particularly for exercise promotion and smoking cessation.
Biography
I received a BS in psychology from the Richard Stockton College of New Jersey and a PhD in clinical psychology from Virginia Tech. I joined the research faculty at Brown University in 2006 and the teaching faculty in 2009.

I have been licensed as a clinical psychologist in the state of RI since 2006.
Grants and Awards
2004 NIH Ruth L. Kirschstein Award (F32)
2007 Citation Award, Society of Behavioral Medicine
2007 NIH Loan Repayment Award for Clinical Research
2009 Outstanding Recent Alumnus Award, Virginia Tech College of Science
2012 Early Career Investigator Award, Society of Behavioral Medicine
Affiliations
American Psychological Association
Association for Psychological Science
Society of Behavioral Medicine
Society for the Study of Motivation
American College of Sports Medicine
Funded Research
PRINCIPAL INVESTIGATOR

NHLBI, NIH 7/14/04-12/31/05
F32 HL78709 Total Award: $61,781
Affective Variables as Determinants of Physical Activity

NCI, NIH 8/1/06-7/31/08
R03 CA119747 Total Award: $138,167
Does Moderate Intensity Exercise Help Prevent Smoking Relapse Among Women?

NCI,NIH 8/1/09-7/31/11
R21 CA137211 Total Award: $410,465
Adherence to Self-paced vs. Prescribed Intensity PA: Exploring Mechanisms via EMA

NCI, NIH 2/1/11-1/31/16
R01 CA155381 Total Award (Projected): $2,187,077
Efficacy of Brisk Walking as a Smoking Cessation Treatment Adjunct among Women

CO-INVESTIGATOR

NHLBI, NIH (Marcus, PI) 1/20/03–12/31/08
R01 HL69866
Internet Technologies to Increase Exercise Behavior

NHLBI, NIH (Lewis, PI) 8/1/04-7/31/08
R01 HL72947
Examining Psychosocial Mediators of Exercise Behavior

NHLBI, NIH (Marcus, PI) 11/1/05-10/31/09
R01 HL64342
Achieving Physical Activity Guidelines through an Enhanced Print Intervention

NIDA, NIH (Marcus, PI) 9/29/06-4/30/10
R01 DA21729
Using a YMCA Exercise Program to Enhance Nicotine Dependence Treatment for Women

NCCAM, NIH (Bock, PI) 8/1/07-7/31/09
R21 AT3669
Yoga for Women Attempting Smoking Cessation: An Initial Investigation

NCI, NIH (Ciccolo, PI) 8/1/08-7/31/10
R03 CA132475
Resistance Training as an Aid to Standard Smoking Cessation Treatment

NIDDK, NIH (Winett, PI) 8/1/09-7/31/13
R01 DK82383
Maintaining Resistance Training in Prediabetic Older Adults: Theoretical Approach

NCCAM, NIH (Bock, PI) 9/30/09-7/31/10
R21 AT3669-S1 Yoga for Women Attempting Smoking Cessation: An Initial Investigation
Competitive Revision: American Recovery and Reinvestment Act

NIDA, NIH (Tidey, PI) 2/15/12–1/31/14
R21 DA31283
Acute Effects of Exercise in Smokers with Schizophrenia
Teaching Experience
In addition to classroom teaching, I enjoy advising/mentoring student-led research projects (undergraduate and graduate students) and research-focused independent studies.
Courses Taught
Behavioral and Social Science Theory for Health Promotion (PHP 2340)
Health Communication (PHP 2380)
Tobacco, Smoking, and the Evil Empire (PHP 1680N)
Selected Publications
Selected publications: ()
Williams, D.M., Lewis, B.A., Dunsiger, S., Whiteley, J.A., Papandonatos, G.D., Napolitano, M.A., Bock, B.C., Ciccolo, J.T., & Marcus, B.H. (2008). Comparing psychosocial predictors of physical activity adoption and maintenance. Annals of Behavioral Medicine, 36, 186-194. ()
Williams, D.M. (2008). Exercise, affect, and adherence: An integrated model and a case for self-paced exercise. Journal of Sport and Exercise Psychology, 30, 471-496. ()
Williams, D.M. (2010). Outcome expectancy and self-efficacy: Theoretical implications of an unresolved contradiction. Personality and Social Psychology Review, 14, 417-425. ()
Williams, D.M., Whiteley, J.A., Dunsiger, S., Jennings, E.G., Albrecht, A.E., Ussher, M.H., Ciccolo, J.T., Parisi, A.F., & Marcus, B.H. (2010). Moderate intensity exercise as an adjunct to standard smoking cessation treatment for women: A pilot study. Psychology of Addictive Behaviors, 24, 349-354. ()
Williams, D.M., Papandonatos, G.D., Jennings, E.G., Napolitano, M.A., Lewis, B.A., Whiteley, J.A., Bock, B.C., Albrecht, A.E., Dunsiger, S., Parisi, A.F., King, A.C., & Marcus, B.H. (2011). Does tailoring on additional theoretical constructs enhance the efficacy of a print-based physical activity promotion intervention? Health Psychology, 30, 432-441. ()
Williams, D.M., Dunsiger, S., Jennings, E.G., & Marcus, B.H. (2012). Does affective valence during and immediately following a ten-minute walk predict concurrent and future physical activity? Annals of Behavioral Medicine, 44, 43-51. ()
Williams, D.M., Evans, D.R. (in press). Current emotion research in health behavior science. Emotion Review. ()
Williams, D.M., Anderson, E.S., & Winett, R.A. (2005). A review of the outcome expectancy construct in physical activity research. Annals of Behavioral Medicine, 29, 70-79. ()