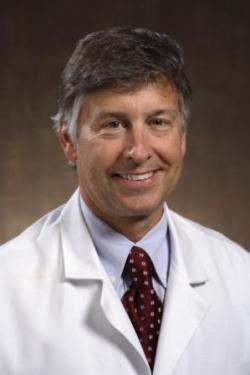 Brian Zink, MD
Frances Weeden Gibson - Edward A. Iannuccilli, MD, Professor & Chair, Department of Emergency Medicine; Assistant Dean, Medical Student Career Development
Emergency Medicine
Work
:
+1
401
-
444
-
5141
Supporting and furthering research in emergency medicine

History of emergency medicine

Careers in emergency medicine advisory
Biography
Brian Zink, M.D. is Frances Weeden Gibson - Edward A. Iannuccilli, MD, Professor & Chair of the Department of Emergency Medicine & Assistant Dean of Medical Student Career Development at Brown University, & Chief of Emergency Medicine at Rhode Island & The Miriam Hospitals. Previously, he served as Associate Dean for Student Programs and Director of Student Biomedical Research Programs at the University of Michigan Medical School.
He received his M.D. from the University of Rochester, & completed his emergency medicine residency at the University of Cincinnati program, where he was a Chief Resident in 1987-88.
Dr. Zink's interests include graduate & medical student education and the history of EM. He is the author of Anyone, Anything, Anytime: A History of Emergency Medicine. He received the SAEM Hal Jayne Academic Excellence Award; the ACEP Outstanding Contribution in Education Award; & the Alpert Medical School Dean's Award for the Advancement of Women Faculty.
Research Description
Dr. Zink is well-known for his dedication to advancing emergency medicine through research, support of others' research and in educating the next generation of EM physicians. He has investigated the alcohol effects in shock and the effects of acute alcohol intoxication on traumatic brain injury. In clinical research, he served as the site investigator for two major multi-center traumatic brain injury trials. Previously, he was awarded a KO8 Mentored Clinical Scientist Development Award from the NIAAA. Dr. Zink was the principal investigator for the National Heart, Lung, Blood Institute T35 training grant, which trained over 70 medical students each summer in research. He has written several essays promoting education and research in emergency medicine. In 2005, Dr. Zink's book Anyone, Anything, Anytime â€" A History of Emergency Medicine was published. It details the social and political factors that led to the development of the field of emergency medicine.
Grants and Awards
2011 Named the Frances Weeden Gibson - Edward A. Iannuccilli, MD, Endowed Professor and Chair of Emergency Medicine, Alpert Medical School of Brown University & Rhode Island Hospital

2010 Dean's Award for the Advancement of Women Faculty, Alpert Medical School of Brown University

2008 American College of Emergency Physicians Outstanding Contribution in Education Award

2007 The Hal Jayne Academic Excellence Award, Society for Academic Emergency Medicine

2005 Galen's Society Faculty Honorary elected by University of Michigan Medical Students to serve as faculty liaison for medical student community service organization.

2002-2004 Top 5 Teaching Faculty, University of Michigan Department of Emergency Medicine

2002-2004 Token of Appreciation from Medical Students Award three time recipient of award from graduating medical student

1995 Excellence in Teaching Award, Michigan Emergency Medicine Residents Association

1994 Golden Apple Award - Outstanding Faculty Contribution to Resident Education, University of Michigan/St. Joseph Mercy Hospital Emergency Medicine Residency

1991-92 Emergency Medicine Foundation Career Development Award

1989 Outstanding Teacher Award, Department of Emergency Medicine,
Albany Medical College

1987 Chief Resident in Emergency Medicine University of Cincinnati

1984 Alpha Omega Alpha, University of Rochester School of Medicine

1983 William Carlos Williams National Poetry Prize

1980 Phi Beta Kappa, Allegheny College
Affiliations

2014-present Director, AACEM Chair Development Program

2014-present Member, Lifespan Behavioral Health Committee

2012-present Member, Norman Prince Neurosciences Institute Steering Committee

2012-present Physician Leader, AAMC Group Faculty Practice, Appointment from the Dean of Medicine & Biological Sciences, Alpert Medical School, Brown University

2012-present Member, Rhode Island Hospital Medical Executive Committee

2012-present Member, Lifespan Board of Directors

2010-present Member, Lifespan Audit and Compliance Committee

2010-present Member, Rhode Island Hospital Quality Oversight Committee

2009-present Reviewer, Bulletin of the History of Medicine

2009-present Attending Physician, Voluntary, Rhode Island Free Clinic

2008-present Member, RI Sound Enterprises Insurance Co, LTD (RISE) Board of Directors

2007-present Consultant, American Medical Foundation

2006-present Reviewer, Teaching and Learning in Medicine

2006-present President, University Emergency Medicine Foundation and Board of Directors'

2006-present Member & Interviewer, Admissions Committee, Alpert Medical School of Brown University

2006-2009 Member, Careers in Medicine Advisory Committee, AAMC, Washington

2006-present Member, Association of Academic Chairs in Emergency Medicine (AACEM)
2012-2013 President, AACEM
2013-present Immediate Past President & Member, Executive Leadership Group, AACEM

2004-present Reviewer, Journal of Emergency Medicine

2004-present Associate Editor and Reflections Section Coordinator, Academic Emergency Medicine

2003-present Reviewer, AMA Seed Grant Program

2003-present Reviewer, Research in Medical Education Abstracts, American Association of Medical Colleges

2002-present Society for Academic Emergency Medicine, Virtual Advisor for medical students pursuing careers in emergency medicine

2000-present Editorial Board, Academic Emergency Medicine

2000-present Reviewer, Alcoholism, Clinical and Experimental Research

1995-present Reviewer, Annual Meeting Abstracts in Neurology and Trauma, Society for Academic Emergency Medicine

1994-present Reviewer, Annals of Emergency Medicine

1993-present Reviewer, Academic Emergency Medicine

1986-present Member, Society for Academic Emergency Medicine (SAEM)
2000-2001 SAEM President
Funded Research
Emergency Medicine Foundation - Career Development Award
"The Effects of Ethanol on Respiratory Function in a Porcine Fluid-Percussion Brain Injury Model" Principal Investigator: Brian Zink, M.D., 25% effort 1991-92

National Institute for Neurological Diseases and Stroke
"Neural Injury and Blood Flow Alterations After CNS Trauma"
Principal Investigator: Paul Feustel, PhD.
Co-Investigator, 5% effort 1991-93

Sanofi Winthrop, Inc:
"Multicenter Dose-Ranging Safety and Effectiveness Study of PEG-Superoxide Dismutase in Severe Head Injury"
Site Principal Investigator, University of Michigan, 10% effort 1993-95

National Institute of Alcohol Abuse and Alcoholism
"Alcohol and Injury: A Career Development Plan", Mentored Clinical Scientist Development Award. (1KO8AA00184-01A2)
Principal Investigator: Brian Zink, M.D., 75% effort 3/1/96 - 2/28/01

National Heart, Lung, Blood Institute
"NRSA Short Term Training: Students in Health Professional Schools" 5T35 HL07690-22
Principal Investigator: Brian Zink, M.D., 15% effort: 5/1/01 â€" 4/30/06 Grant Amount: $1,025,285

National Library of Medicine
Publication Grant: "History of Emergency Medicine"
Principal Investigator: Brian Zink, M.D., 20% effort 5/1/04 â€" 4/30/06 Grant Amount: $126,209