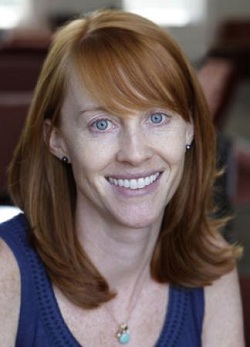 Katherine Smith, Ph.D
Assistant Professor of Ecology & Evolutionary Biology
Ecology & Evolutionary Biology
Work
:
+1
401
-
863
-
1266
Our group studies the patterns and processes governing the distribution of infectious diseases in humans and wildlife. We aim to advance the field of conservation medicine - an emerging discipline that studies the links between anthropogenic environmental change, the health of all species, and the conservation of biodiversity. Using a combination of meta-analysis, theory and field research, we study the biogeography of human and wildlife pathogens, the spread of pathogens via invasive species and wildlife trade, and the role of disease in biological conservation. A major goal of our work is to ensure that our research is understood by and of value to society. You can learn more about our work at www.katherinefsmith.com
Biography
2012-present Assistant Professor, Ecology and Evolutionary Biology, Brown University.

2008-2012 Assistant Professor (research), Ecology and Evolutionary Biology, Brown University.

2008-2010 Senior Consulting Scientist. EcoHealth Alliance

2006-2008 David H. Smith Conservation Research Fellow. Wildlife Trust.

2006 Postdoctoral Research Associate. University of Georgia, Institute of Ecology.

2006 Ph.D. Ecology, Evolution and Marine Biology. University of California at Santa Barbara.

2001 B.S. Biology. University of New Mexico.
Grants and Awards
Early Career Award for Exceptional Contribution to the Field of EcoHealth, International Association for Ecology and Health. 2010.

Doctoral Fellow, American Association of University Women. 2005.

Doctoral Fellow, University of California President's Doctoral Dissertation Award. 2005.

NSF Research Fellow, National Science Foundation Graduate Research Fellowship. 2001.
Affiliations
Society for Conservation Biology
International Association for Ecology or Health
International Biogeography Society
Selected Publications
http://www.katherinefsmith.com/ ()