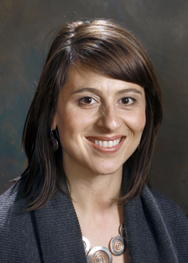 Marina Tolou-Shams, Ph.D.
Assistant Professor of Psychiatry & Human Behavior (Research)
Psychiatry & Human Behavior
Work
:
+1
401
-
444
-
8539
Biography
Dr. Tolou-Shams is an Assistant Professor (Research) at The Warren Alpert Medical School of Brown University, Staff Psychologist at Rhode Island Hospital and the Director of the Rhode Island Family Court, Mental Health Clinic. Dr. Tolou-Shams received her Ph.D. in Clinical Psychology in 2004 from the University of Illinois at Chicago. She completed her postdoctoral clinical and research training through the Brown University Psychology Training Consortium. She is trained as a pediatric psychologist and has many years of clinical experience with assessing and treating high-risk adolescents and their families. Dr. Tolou-Shams is also an active clinical researcher who focuses on developing evidence-based mental health, substance abuse and HIV risk reduction interventions for juvenile drug court offenders. She is currently developing a family-based program for substance abusing offenders. This program emphasizes teaching young offenders and their parents how to regulate their emotions and improve parenting skills to reduce adolescent substance abuse and the co-occurrence of other high-risk behaviors, such as unprotected sexual activity.