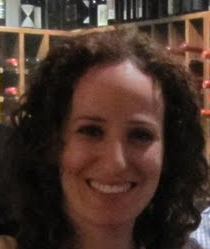 Yael Schonbrun, PhD
Assistant Professor
Psychiatry and Human Behavior
We study the associations between problematic alcohol use and couples' functioning, as well as access to treatment for couples and individuals with substance problems.
Biography
I am an Assistant Professor at Butler Hospital, in the Brown Department of Psychiatry and Human Behavior. My interests are in the interplay between individual psychopathology and relationship functioning. My current focus is on the role of alcohol use disorders in marital functioning, and how to provide greater access to treatment of both of these presenting problems.
Research Description
Relative to individual treatments for alcohol use problems, couples' treatments have demonstrated greater improvements in relationship satisfaction and larger reductions in frequency and severity of domestic violence. However, a gap between research and practice in alcohol treatment exists to the extent that there has been poor community-based use of empirically-supported treatments for alcohol use problems. Our research examined barriers to entry into couples' treatment of alcohol problems using qualitative and quantitative research strategies.
Affiliations
Association of Behavioral and Cognitive Therapies
Research Society on Alcoholism
American Psychological Association
Funded Research
1 F32 AA 17815-01 (PI: Yael Chatav Schonbrun, Ph.D.) 9/30/08-6/30/11 NIAAA
Barriers to Entry for Couples' Treatment of Problematic Alcohol Use
Major Goals: The aim of this project is to identify unique barriers to couples' treatment of alcohol problems in a variety of patient populations, and to develop a questionnaire used to identify specific barriers that can be administered across different treatment settings.