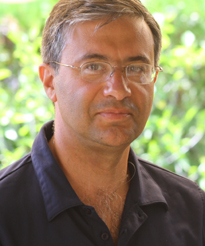 Antonio Gualberto, MD PhD
Adjunct Associate Professor of Pathology & Laboratory Medicine
Pathology & Laboratory Medicine
Work
:
+1
(401)
-
580
-
0952
Biography
I am a physician-scientist with over 20 years of experience in translational medicine, including 12+ years in the pharmaceutical industry. My area of interest is oncology drug development. In particular, the use of monoclonal antibodies against tumor cell membrane receptor targets.
Research Description
Preclinical evidence that targeting the insulin-like growth factor receptor (IGF-IR) is effective in cancer treatment has been accumulating for almost two decades. Efforts to develop drugs began in the late 1990s, and initial data from clinical trials were reported in 2006. The biologic rationale for IGF-IR targeting has potential relevance to many tumor types, and early results have justified expanded programs to evaluate IGF-IR targeting agents in many areas of clinical need. More than two dozen drug candidates have been developed and clinical trials are underway for at least 12 of these. Early clinical trials reveal an acceptable safety profile together with pharmacodynamic evidence that the receptor can be successfully targeted. It is premature to draw conclusions regarding efficacy, but well-documented instances of single-agent activity were noted during phase I evaluations, and recent evidence from a phase II study suggests that co-administration of an anti-IGF-IR antibody with chemotherapy for non-small cell lung cancer improves objective response rate and progression-free survival. With more than 70 trials involving a variety of drug candidates, the IGF-IR is becoming one of the most intensively investigated molecular targets in oncology. Early results justify the continuation of ongoing research across a broad range of cancer indications.
Grants and Awards
1989: Public Health Service Award, Spain

1995: New Investigator Award, California Breast Cancer Research Program

1997: Case Western Reserve University Faculty Presidential Award

1998: North Atlantic Treaty Organization Scholar Award

2007: W.E. Upjohn Award for Innovation in Drug Development
Affiliations
National Academy for Clinical Biochemistry

American Society of Clinical Oncology

American Society for Clinical Pathology

European Society for Medical Oncology

American Association for Clinical Chemistry - Molecular Pathology Division
Selected Publications
Please See Attached pdf ()