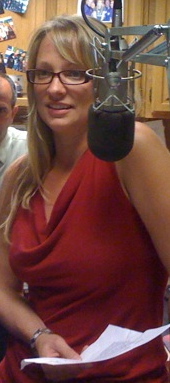 Beth A. Jerskey, PhD
Assistant Professor of Psychiatry & Human Behavior (Research)
Psychiatry & Human Behavior
Biography
I received my Ph.D. in Clinical Psychology from Boston University in 2007. My clinical training was in neuropsychology. Work during my clinical internship at Massachusetts General Hospital allowed me an opportunity to explore developmental influences on cognition (i.e., ages 3 through 85). This naturally continued into a neuropsychology post-doctoral fellowship at Brown Medical School. The second year of this fellowship granted me the opportunity to learn several different types of neuroimaging techniques (e.g., FMRI, morphometry). In 2008 I joined the faculty in the Department of Psychiatry and Human Behavior and I continue to work as an Assistant Professor (Research) at the Alpert Medical School of Brown University.

Over the past couple of years, my area of research has centered around the utility of neuroimaging techniques in identifying early biomarkers of disease. A separate line of research explores subtle neuronal changes either to differentiate patient populations or to track changes over time. As a licensed psychologist, my clinical work has focused in the assessment of children between the ages of 2 and 6. I think of myself as a translator who tries to bridge the gaps between psychiatry, neurology, and neuroscience.

I have a great deal of interest in ethical questions related to my field. One of my primary areas of interest is in surrogate decision makers.

I enjoy undertaking supervisory and project management responsibilities and I have a passion for mentoring and advising undergraduate and graduate students in addition to residents and fellows.

Currently I am the Research Coordinator for the Rhode Island Consortium for Autism Research and Treatment (RI-CART) housed at Bradley Hospital. One goal is to create a state-wide registry for all individuals with a diagnosis of autism or autism spectrum disorders. Everyday we strive to form a community partnership between researchers and families affected by autism.
Research Description
- Populations who are genetically "at risk" for disorders (e.g., Alzheimer's Disease);

- Early detection and intervention of developmental disorders in preschoolers (e.g., ADHD, Autism);

- Tracking phenotypic changes over time;

- The use of functional and structural multi-modal imaging techniques in combination to study neurological disorders; and

- Ethical questions surrounding consenting into research individuals who have an intellectual disability.
Affiliations
American Psychological Association, Member
American Psychological Association, Div 40, Member
International Neuropsychological Society, Affiliate Member
Rhode Island Psychological Association
Teaching Experience
I teach two post-doctoral fellowship seminars in Clinical Ethics as well as a yearly seminar on genetics and neuropsychology.

I also mentor undergraduate and graduate students and as well as residents and fellows.
Courses Taught
Directed Research/Independent Studies (BIOL 1960)