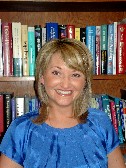 Jessica Gokee LaRose, Ph.D.
Assistant Professor of Psychiatry & Human Behavior (Research)
Psychiatry & Human Behavior
Work
:
+1
401
-
793
-
8283
Biography
Dr. Jessica Gokee LaRose is an Assistant Professor of Psychiatry and Human Behavior at Brown Medical School and The Miriam Hospital. Dr. LaRose earned her PhD in Clinical Psychology from the University of Central Florida, and completed her clinical internship in Medical Psychology at the Boston Consortium. She completed an NHLBI-funded fellowship in cardiovascular behavioral medicine at the Weight Control and Diabetes Research Center here at Brown prior to being promoted to research faculty.

Dr LaRose's primary research interests include the development of obesity prevention and treatment programs for young adults, with an emphasis on the transition from late adolescence to young adulthood. Specifically, she is interested in identifying effective methods of recruiting and retaining this age group, as well as how best to adapt standard behavioral treatment protocols to better meet the needs of this high-risk group. Dr. LaRose is also interested in the role that interpersonal influences (e.g., peers) play in the initiation and maintenance of healthy behaviors during these years.
Affiliations
The Obesity Society
American Heart Association
American Diabetes Association
Society of Behavioral Medicine (SBM)
Association for Behavior & Cognitive Therapies (ABCT)
American Psychological Association (APA)
Funded Research
CURRENT:

NIDDK K23 DK083440 Principal Investigator
3/1/09 - 2/28/14 $810,019
Recruiting and Retaining Young Adults in Behavioral Weight Loss Treatment

The goals of this grant are twofold: 1) to conduct formative work aimed at improving recruitment and retention efforts with 18-25 year olds, and 2) to conduct a randomized controlled trial to test the feasibility and preliminary efficacy of three low intensity approaches to long-term weight loss with this age group.


NHLBI U01 HL090864 Co-Investigator
9/1/09 – 8/31/14 ($5,948,341)
Prevention of Weight Gain in Young Adults

Study of Novel Approches to Prevention (SNAP) is a 3-armed randomized clinical trial testing two innovative interventions to prevent weight gain over an average 3 years of follow-up in individuals 18 to 35 years of age. This study will directly compare these interventions to each other and to a control condition.

NIDDK R03DK9595​9 Principal Investigator
09/04/12 - 08/31/14 ($145,382)

This study seeks to develop and test the feasibility, acceptability and preliminary efficacy of a novel, brief motivational interviewing based approach to weight loss in young adults compared to a brief behavioral weight loss program that is matched on contact.

PAST:

ECOR / Brown (unnumbered) Principal Investigator
9/1/07 - 2/28/09 ($19,800)
Behavioral Self-Regulation for Weight Loss in Young Adults

The goals of this pilot study were to demonstrate that young adults could be recruited and retained in a behavioral weight loss program, to determine if modest weight losses could be achieved, and to test the efficacy of a brief behavioral self-regulation program for weight loss in this population.