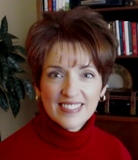 Lucy Rathier, Ph.D.
Clinical Assistant Professor of Psychiatry & Human Behavior
Psychiatry & Human Behavior
Work
:
+1
401
-
793
-
8770
Biography
Dr. Rathier received her doctorate at the University of Albany, State University of New York. Her internship and post-doctoral fellowship were at the VA Connecticut Healthcare System where she specialized in clinical health psychology, specifically pain management. As a Staff Psychologist in Behavioral Medicine Clinical Services at The Miriam Hospital, she provides services to those who wish to reduce the experience of headache pain and concomitant psychological distress and disability. In addition, Dr. Rathier facilitates psychoeducational groups in The Miriam Hospital Weight Management Program. Another focal area of her practice centers on helping people adjust to major stressors in their lives such as chronic medical conditions and being a caregiver to those with dementia. Dr. Rathier was honored as the 2005 Home and Community Care Caregiver of the Year by the State of Rhode Island, Department of Elderly Affairs. She has presented on the psychological management of headaches, Motivational Interviewing, and caregiver stress. In addition, she supervises and trains Clinical Psychology Residents as part of the Brown University Clinical Psychology Internship. Dr. Rathier also participates in research on how individuals use religious coping to adapt to chronic, uncontrollable stressors.
Selected Publications
Nash, J., Chandran, R., & Rathier, L. (in press). Anxiety disorders and headache. In M. Green and P. Muskin (Eds.), Neuropsychiatry of Headache. Cambridge, England: Cambridge University Press. (2012)
Rathier, L. (2012). A review of behavioral medicine treatment of headache. Online continuing education course for Health Forum Online at www.healthforumonline.com/ (2012)
Rathier, L., Buse, D., Nicholson, R. & Andrasik, F. (in press). The multidisciplinary approach to the patient with migraine. In R. Lipton, M. Robbins and B. Grosberg (Eds.), Principles of Headache: Primary and Secondary Headache Disorders. Oxford, England: Wiley. (2011)
Rathier, L. (2011) Behavioral treatment of headache and migraine patients: making referrals. Headache: Newsletter of The American Headache Society Committee for Headache Education, 3 (1), 3-5. (2011)
Rathier, L., Tremont, G., Davis, J., & O'Connor, K. (2011, November). Prayer, Church Attendance, and Dementia Caregiver Well-being. Poster presented at the Gerontological Society of America's 64th Annual Meeting, Boston, MA. (2011)
Borrelli, B., Riekert , K., Weinstein, A., & Rathier, L. (2007). Brief motivational interviewing as a clinical strategy to promote asthma medication adherence. Journal of Allergy and Clinical Immunology, 120 (5), 1023 -1030. (2007)
Ahern, D., Sciamanna, C., Cardella, L., Palmieri, S., Marcus, B., Gans, K., and Papadonatos, G. (2005, April). Evaluation of a Tailored Messaging Website for Multiple Cancer Risk Factor Reduction. Paper presented at the annual convention of the Society of Behavioral Medicine. Boston, MA. (2005)
Otis, J., Cardella, L., & Kerns, R. (2004). The influence of family and culture on pain. In R. Dworkin and W. Breitbart (Eds.), Psychosocial and psychiatric aspects of pain: A handbook for health care providers. Seattle, WA: International Association for the Study of Pain Press. (2004)
Cardella, L., & Friedlander, M. (2004). The relationship between religious coping and psychological distress in parents of children with cancer. Journal of Psychosocial Oncology, 22(1), 19-37. (2004)
Ahern, D., Cardella, L., Palmieri, S., Marcus, B., Gans, K., Papadonatos, G., and Sciamanna, C. (2004, July) Development and Evaluation of an Evidence-Based, Tailored Messaging Website for Multiple Cancer Risk Factor Reduction. Poster presented at the Translating Research into Practice Conference, Washington, DC. (2004)
Greene, L., Meisler, A., Pilkey, D., Alexander, G., Cardella, L., Sirois, B., & Burg, M. (2003). Psychological work with groups in Veteran's Affairs Medical Centers. In C. Kalodner, J. DeLucia-Waack, D. Gerrity, & M. Riva (Eds.), Handbook of group counseling and psychotherapy. Newbury Park, CA: Sage. (2003)
Nelson, L. L., Van Slyck, M. R., & Cardella, L. A. (1999). Curricula for teaching adolescents about peace and conflict. Peace and Conflict: Journal of Peace Psychology, 5(2), 167-172. (1999)
Nelson, L. L., Van Slyck, M. R., & Cardella, L. A. (1999). Peace and conflict curricula for adolescents. In I. Harris & L. Forcey (Eds.), Peacebuilding for adolescents: Strategies for teachers and community leaders, New York: Peter Lang. (1999)
Cardella, L. A., & Van Slyck, M. R. (1999, August). Peace education and conflict resolution curricula for middle school students. Paper presented at the 107th annual convention of the American Psychological Association, Boston, MA. (1999)