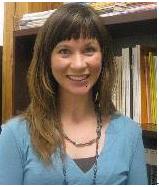 Kristen Stone, PhD
Assistant Professor of Psychiatry & Human Behavior (Research)
Psychiatry & Human Behavior
Work
:
+1
401
-
274
-
1122
-
ext.
-
48970
Currently seeking research assistants!

Location: The Brown Center for the Study of Children at Risk
http://www.brown.edu/Departments/Children_at_Risk/Home.htm

To apply send an email and CV/resume(with current GPA/GPA equivalent) to Kristen_Stone@Brown.edu. Include details of any prior research experience.
Biography
Dr. Stone received her Ph.D. in clinical psychology with subspecialties in behavioral medicine and public health from The University of Memphis. She completed her clinical psychology internship and postdoctoral fellowship at Brown University. Dr. Stone's research focuses on causal relationships between sleep problems and addiction. Her current research focuses on 1) sleeping difficulties in children and adolescents with prenatal drug exposure and 2) the role of sleep in relapse to drugs and alcohol. She is currently conducting NIH-funded research investigating possible links between sleep and relapse to smoking. Dr. Stone also treats individuals and couples with psychological problems stemming from health conditions, addiction, and other life events. She specializes in treating individuals across the lifespan with insomnia and other sleep disorders.
Research Description
Postpartum Sleep Effects on Smoking Relapse – The Rest Assured Study

Rates of postpartum smoking relapse are high (70-90%) among women who quit smoking in anticipation of or during pregnancy, despite the fact that relapse is unintentional for a substantial number of these women. In addition to well-established health consequences for smokers, maternal smoking poses health risks for infants, including respiratory and gastrointestinal problems. Standard relapse prevention interventions are not effective for postpartum women. Sleep loss and sleep fragmentation, prevalent for the first 3 months postpartum, may contribute to this problem. Poor sleep is known to diminish stress management skills and behavioral coping and may impact relapse prevention among new mothers through these and other mechanisms. The primary goals of this project are 1) to measure unique postpartum factors, such as sleep duration and continuity, to see if those factors affect new mothers' ability to stay smoke-free and 2) to develop, refine, and pilot test an integrative smoking relapse prevention intervention for postpartum women called Rest Assured. The long-term objective of this research is to foster postpartum relapse prevention for women with a history of smoking, which, in turn, would improve the overall health of postpartum women and their families.
Grants and Awards
NIDA Postdoctoral Fellowship, 2007-2009

Early Career Distinguished Research Award, Behavioral Sleep Medicine, 2008

American Academy of Sleep Medicine Abstract Press Release, 2008

GRANTS

1. Validating actigraphic measures of insomnia. Methodist Healthcare Foundation. Total costs, $19,270. 2003-2005, Co-Investigator.
2. Sexual messages and cognitions as contributors to women's sexual contentment. The University of Memphis Psychology Department Dissertation Award. Total costs, $1,500. 2005-2006, Principal Investigator.
3. A tailored Actiwatch algorithm for insomnia. Mini Mitter/ Respironics. Total costs, $ 47,310. (Funded but declined due to dispute over intellectual property rights.) 2006, Co-Investigator.
4. Postpartum sleep effects on smoking relapse (1R21DA026448 – 01). National Institute on Drug Abuse. Total costs, $406,643. 2009-2011. Principal Investigator.
5. Cognitive-behavioral sleep intervention for veterans with PTSD (R34). Submitted to National Institute on Mental Health and under review. Co-Principal Investigator.
Affiliations
American Psychological Association
American Academy of Sleep Medicine
Teaching Experience
Dr. Stone has taught courses including personality theory, statistics, introduction to psychology, introduction to clinical psychology, behavioral medicine, and diagnosis and treatment of emotional and behavioral health disorders.
Selected Publications
Stone, K. C., LaGasse, L. L., Lester, B. M., Shankaran, S., Bada, H. S., & Bauer, C. R. (In Press). The Maternal Lifestyle Study: Sleep problems in children with prenatal substance exposure. Archives of Pediatrics and Adolescent Medicine. (IN PRESS)
Stone, K. C., High, P. C., Miller-Loncar, C. L., LaGasse, L. L., & Lester, B. M. (2009). Longitudinal study of maternal report of sleep problems in children with prenatal exposure to cocaine and other drugs. Behavioral Sleep Medicine, 7, 196-207. (2009)
Leventhal, A. M., Kahler, C. W., Ray, L. A., Stone, K. C., Young, D., Chelminski, I., & Zimmerman, M. (2008). Anhedonia and amotivation in psychiatric outpatients with fully remitted stimulant use disorder. American Journal on Addictions, 17, 218-223. (2008)
Sanford, S. D., Bush, A. J., Stone, K. C., Lichstein, K. L., & Aguillard, N. (2008). Psychometric evaluation of the Beck Anxiety Inventory: A sample with sleep-disordered breathing. Behavioral Sleep Medicine, 6, 193-205. (2008)
Stone, K. C., Taylor, D. J., McCrae, C. S., Kalsekar, A., & Lichstein, K. L. (2008). Nonrestorative sleep. Sleep Medicine Review, 12, 275-288. (2008)
Lichstein, K. L., Stone, K. C., Nau, S. D., McCrae, C. S., & Payne, K. L. (2006). Insomnia in the elderly. Sleep Medicine Clinics, 1, 221-229. (2006)
Lichstein, K. L., Stone, K. C., Donaldson, J., Nau, S. D., Soeffing, J. P., Murray, D., Lester, K. W., & Aguillard, R. N. (2006). Actigraphy validation with insomnia. Sleep, 29, 232-239. (2006)
Nau, S. D., McCrae, C. S., Cook (Stone), K., & Lichstein, K. L. (2005). Treatment of insomnia in older adults. Clinical Psychology Review, 25, 645-672. (2005)