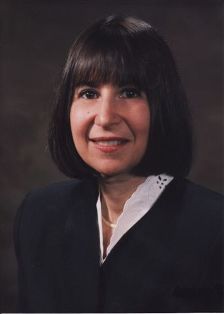 Judith Bentkover, Ph.D.
Adjunct Professor of Community Health
Health Services, Policy and Practice
Work
:
+1
617
-
953
-
1664
As a health economist and health policy analyst, Dr. Bentkover's research is devoted to the following areas: identification and quantification of costs and benefits associated with various therapeutic interventions, evaluation of various public health programs and interventions, assessment of the impact of specific health care policies on the delivery and financing of medical care related to cost, quality, and access.
Biography
Dr. Judith D. Bentkover is Adjunct Professor of Health Services, Policy and Practice at Brown Alpert Medical School. She is also the Academic Development Director of Brown's Executive Masters in Healthcare Leadership Program.

She is also a Professor of the Practice in the Economics Department at Tufts University and the President and CEO of Innovative Health Solutions, a consulting firm providing research and strategic analysis to health care manufacturers, providers, and payers. Dr. Bentkover leads international multidisciplinary teams in projects associated with therapy economics. She focuses on applied economic and decision analysis associated with the use of pharmaceuticals, devices, biotechnology products, procedures, and diagnostic, therapeutic, and preventive regimens. Her work includes modeling, data analysis, forecasting, and meta analysis to generate results about cost-effectiveness, cost-utility, cost-minimization, quality of life, decisionmaking, and outcomes.

Dr. Bentkover's research interests include the impact of healthcare policy on cost, access, and quality of the delivery and financing of medical services and the health of specific populations. At the present time, she is undertaking research related to mental health: Alzheimer's Disease, Post Traumatic Stress, and Traumatic Brain Injury.

Dr. Bentkover has worked throughout Europe and Asia and has considerable experience and knowledge of various healthcare systems, including their requirements about economic analysis.

Previously, Dr. Bentkover was Partner-in-Charge of KPMG's Strategic Health Solutions practice, a global consulting team providing pricing, reimbursement, marketing and commercialization strategy development formulated on the basis of therapy economics.

Dr. Bentkover was a member of the Harvard University faculty, where she taught health economics, applied research seminars, and policy courses. She directed the Ph.D. program sponsored by Harvard's Medical School, Kennedy School of Government, School of Arts and Sciences and School of Public Health. At Harvard, she taught the Applied Research courses at both Harvard School of Public Health and the Kennedy School of Government. Her research at Harvard focused on methods of technology assessment and Medicare payment reform.

Recruited to help start the Boston Health Care Coalition, the Greater Boston Health Forum, Dr. Bentkover was the Deputy Director, and was responsible for initiating and directing all research projects.

As a Vice President of Arthur D. Little International, she built a worldwide practice devoted to assisting governments, insurers, and the biopharmaceutical manufacturers develop strategic responses to prevailing healthcare market forces.

Dr. Bentkover currently serves on the Board of Directors of Health Imperatives, a large, diversified nonprofit health and human service organization whose mission is to improve the health and well-being of individuals, families, and communities in Massachusetts.

Dr. Bentkover has authored approximately 100 research articles, chapters, monographs, books and reports. Dr. Bentkover has testified before Congress, explaining the drivers of hospital costs. Dr. Bentkover is a reviewer for the several pharmacoeconomics, medical, and health policy journals. She was included on Health Care 500's list of the most influential health policy makers in the U.S. and is recognized as a developer of pharmacoeconomics, translating cost-benefit methodology into innovative strategic management tools. She often is invited as a guest lecturer at universities, executive workshops, and conferences.

Dr. Bentkover serves on the Board of Directors of WaterFire Providence, an independent, non-profit arts organization whose mission is to inspire Providence and its visitors by revitalizing the urban experience, fostering community engagement and creatively transforming the city by presenting WaterFire for all to enjoy. She co-chairs the Governance Committee.

Other nonprofit organizations with which Dr. Bentkover is affiliated include Collie Rescue League of New England, The Boston Club, and various alumnae groups.
Research Description
As a health economist, Dr. Bentkover's research is directed towards the quantification of the costs of illnesses and the value of various interventions. She identifies and analyzes the outcomes of specific treatments including pharmaceuticals, devices, procedures, treatment regimens, diagnostic technologies and prevention programs. She evaluates the impact of medical technologies from the perspective of the payor, provider, patient, caregiver, and society. She often undertakes comparative effectiveness research of alternative treatments.

Her work related to medication adherence considers the role of the pharmacist, patient-centered medical home, and other organizational and structural factors. This work involves working with physicians, patient data, and claims data in order to ascertain the impact of involving a pharmacist in the patient-centered medical home.

Another study related to medication adherence relates to the patient-reporting of their adherence behavior.

Her research related to Alzheimer's Disease and Related Disorders relates to the disease progression and related costs and expenditures. She uses the Brown database of Medicare Part A linked Medicare claims and nursing home Minimum Data Set records.

Her current research is focused on mental health policy issues, including PTS and TBI.
Affiliations
Board of Directors, Health Imperatives, RI Healthcare Reform Commission
Teaching Experience
Course on Pharmacoeconomics/Therapy Economics/Outcomes Assessment and Comparative Effectiveness Research
This course covers theory, methods, and uses of economic analyses of medical technologies in healthcare:
• Economic Evaluations of healthcare programs
• Therapy Economics, the application of economic evaluation (i.e., cost analysis, cost-effectiveness, cost-benefit analysis, etc.) to treatments (medications, devices, behavioral counseling, etc.) and diagnostic tests
o Pharmacoeconomics, the application of economic evaluation to pharmaceutical therapies
o Technology Assessment, the application of economic evaluation to devices, procedures, medical practice patterns

Since much of the literature on this topic – as well as the application of therapy economics – is largely devoted to the study of pharmaceuticals, much of the course will be devoted to the economic evaluation of ethical drugs. However, the basic methods and applications can be applied to any type of healthcare intervention.

The course will cover the background and common applications of various economic methodologies, beginning with an introduction to medical economic assessments. Consequently, there are no prerequisites for enrollment in this course.

The course will focuses on case studies in different disease areas, which serve to highlight key methodological and strategic issues in the field. Subject to availability, the course will attempt to include guest lectures in order to inform the various perspectives (e.g. product manufacturer, healthcare provider, healthcare payer) regarding the "real world" use of these methods in:
• Pharmaceutical industry
• Managed care organizations
• International health care organizations
Course Objectives
Upon successful completion of this course, students will
• Possess a technical understanding of the methods underlying pharmacoeconomics and health care technology assessment analyses
• Have the ability to understand, interpret, critically review, and determine the usefulness of pharmacoeconomics and other medical technology evaluations published in peer reviewed literature or presented to them in various settings
• Be prepared to undertake various types of economic evaluations of technology, given real world constraints of time, data, and budget


Executive Master of Healthcare Leadership Program: Healthcare PolicyHealthcare Policy: Yesterday, Today and Tomorrow
In this course, students appraise past and current political, legal, technological, and economic U.S. healthcare policy developments. Students critically examine the implementation of alternative methods of health services delivery and financing within multiple global healthcare systems. Participants question assumptions, think creatively, and consider integrated patient care solutions to prepare for change and new paradigms within the global healthcare sector.

On completion of this course, students will be able to compare and contrast U.S. healthcare policies to those of other nations, and explore the potential applications of importing and exporting these practices to demonstrate how political, economic, social, and cultural determinants have shaped the evolution of current national, regional, and local healthcare policies. Throughout this course, students collaborate to develop projects and a healthcare system model focused on integrated patient care.

Data-Driven Decision Making: The Structure, Conduct, Review and Evaluation of Research
This course provides an overview of the methods and applications of therapy economics, biostatistics and epidemiology in healthcare decision-making. Specific topics include: pharmacoeconomics, decision analysis, comparative effectiveness research, and technology assessment; program evaluation; the critical review and interpretation of published epidemiological studies, institutional oversight of epidemiological research programs; the key four steps of statistical analysis (identification of scientific programs or problems of interest, collection of the required data, analysis and summary of data, and generation of a conclusion).

The primary goal of this course is to enhance each participant's ability to conduct, supervise, and review health-related program, procedure, and product research, based on fundamental concepts and pragmatic applications of epidemiology, biostatistics, decision analysis, and economics. There is an emphasis on the critical review of professional reading as a method to enhance the ability to process conflicting study results and correctly appraise published printed and electronic information.

Upon completion of the course, students will be prepared to supervise and collaboratively undertake various types of economic evaluations of technology when confronted with the real- world constraints of time, data and budget. Specifically, students will be able to explain and apply basic terminology, concepts, and definitions of epidemiology, health economics, and statistics, interpret measures of disease occurrence and measures of effect, understand the advantages and disadvantages of common study designs in statistics, pharmacoeconomics, health care technology assessments, comparativeness effectiveness research, and epidemiology.
Courses Taught
Therapy Economics (PHP 2350)
Selected Publications
Bentkover J, Beresford J, Preblick R, Rogers B, Schachtner A, Swensen A. (2008, May). Unmet medical needs in the treatment of chronic obstructive pulmonary disease. Poster presented at the annual meeting of the American Thoracic Society, Toronto, ON. (2008)
Bentkover J, Beresford J, Rogers B, Schachtner A, Swensen A, Dastani H. (2008, May). Patient, caregiver, and physician perceptions of management of chronic obstructive pulmonary disease: Findings from qualitative research. Poster presented at the annual meeting of the International Society for Pharmacoeconomics and Outcomes Research, Toronto, ON (2008)
Bentkover JD, Dorian P, Thibault B, Gardner M. Economic analysis of a randomized trial of biventricular pacing in Canada. Pacing and Clinical Electrophysiology 2007; 30(1):38-43. (2007)
Bentkover JD, Thomas SK, Shaka EC, et al. Diagnosis of bone metastases and utilization of bisphosphonates among advanced prostate cancer patients. Presented at the 2006 American Society of Clinical Oncology (ASCO) – Prostate Symposium; February 2006. (2006)
Gaugris S, Heaney RP, Boonen S, Kurth H, Bentkover JD, Sen SS. Vitamin D inadequacy among post-menopausal women: a systematic review. QJM 2005;98(9):667-676. (2005)
Bloom MA, Barghout V, Kahler KH, Bentkover J, Kurth H, Gralnek IM, Spiegel BMR. Budget impact of tegaserod on a managed care organization formulary. Am J Manag Care 2005;11:S27-S34. (2005)
Kurth H, McKiernan J, Thomas SK, Bentkover JD. (2005, May). Resource utilization among prostate cancer patients with bone pain. Presented at the International Society of Pharmacoeconomics and Outcomes Research (ISPOR) 10th Annual Meeting. (2005)
Bloom MA, Barghout V, Kahler KH, Bentkover JD, Kurth H, Gralnek IM, Spiegel B. (2005, May). The budget impact of tegaserod on a managed care organization formulary. Presented at the International Society of Pharmacoeconomics and Outcomes Research (ISPOR) 10th Annual Meeting. (2005)
Martinez-Murillo C, Quintana S, Ambriz R, Benitez H, Berges A, Collazo J, Esparza A, Pompa T, Taboada C, Zavala S, Larochelle MR, Bentkover JD, on behalf of the Comite Mexicano de Hemostasia y Trombosis (CMHT) Economic Model of Haemophilia in Mexico Research Team. An economic model of haemophilia in Mexico. Haemophilia 2004;10:9-17. (2004)
Bentkover JD, Larochelle MR, Russell PM. Managing price throughout the life cycle of a pharmaceutical product: tools, timing and strategies. In: The pharmaceutical pricing compendium. London: Urch Publishing; 2003. p. 39-47. (2003)
Wagner TH, Hu T-W, Bentkover J et al. Health-related consequences of overactive bladder. Am J Mgd Care 2002 Dec;8 (19 Suppl):S598-607. (2002)
Lemons J, Fanaroff A, Steward EJ, Bentkover JD, Murray G, Diefendorf A. Newborn Hearing Screening: Costs of Establishing a Program. Journal of Perinatology 2002; 22:120-124. (2002)
Bentkover J, Dhawan R, Kulseng-Hansen S, Corey R, Bachleda M, Kurth H. An economic model of overactive bladder in Norway. Presented at the International Society of Pharmacoeconomics and Outcomes Research (ISPOR) Seventh Annual International Meeting; May 2002. (2002)
Bentkover J, Bachleda M, Kulseng-Hansen S, Corey R, Kurth H. An economic model of overactive bladder in Norway. Value in Health 2002; 5(3):289-294. (2002)
Bentkover JD, Corey R. Effective utilization of pharmacoeconomics for decision makers. Dis Manage Health Outcomes 2002; 10(2)75-80. (2002)
Kurth H, Pieters R, Bentkover J, Bhattacharyya S, Dhawan R, Sloesen B. An economic model of unstable bladder in Belgium. Value in Health 2002;5(6). (2002)
Coyne K, Revicki T, Hunt T, Corey R, Stewart W, Bentkover J, Kurth H, Abrams P. Psychometric validation of an overactive bladder symptom and health-related quality of life questionnaire: The OAB-q. Quality of Life Research 2002; 11:563-574. (2002)
Quintana GS, Martinez Murillo C, Ambriz FR, Benitez AH, Berges A, Collazo JJ, Esparza A, Pompa T, Taboada C, Zavala S, Larochelle MR, Bentkover JD. Economic Model of Haemophilia in Mexico. Presented at WFH World Hemophilia Congress; Seville, 2002. (2002)
Langman M, Kahler KH, Kong SX, Zhang Q, Finch E, Bentkover JD, Stewart EJ. Drug switching patterns among patients taking nonsteroidal anti-inflammatory drugs: A retrospective cohort study of a general practitioners database in the United Kingdom. Pharmacoepidemiology and Drug Safety 2001; 10:1-8. (2001)
Chapple CR, Hill S, Corey R, Bentkover J, Kurth H. Tolterodine: The cost-effective choice for treating unstable bladder in the UK. Presented at the 31st Annual Meeting of International Continence Society; September 2001. (2001)
Annoni G, Corey R, Bachleda M, Bentkover J, Stewart EJ, Kurth H. An economic model of unstable bladder in Italy. Presented at the Fourth Annual European Congress of the International Society of Pharmacoeconomics and Outcomes Research; November 2001. (2001)
Chapple CR, Hill S, Corey R, Bentkover J, Stewart EJ, Kurth H. An economic model of Unstable Bladder in the United Kingdom. Presented at the International Consultation on Incontinence; July 2001. (2001)
Bentkover JD, Larochelle M. Developing optimal global pharmaceutical pricing strategies. Training course presented in London, UK; Sept 2001 and Feb 2002. (2001)
Vohr BR, Oh W, Stewart EJ, Bentkover JD, Gabbard SA, Lemons J, Papile LA, Pye R. A comparison of costs and referral rates of three universal newborn hearing screen protocols. Journal of Pediatrics 2001; 139(2):238 244. (2001)
Stewart EJ, Bentkover JD, Frech FH, Doan QD, Bedigian MP. Symptomatology and quality of life assessment in hypertensive patients following a change in treatment regimen. Presented at the Third International Symposium on Angiotensin II Antagonism, London; February 2000. (2000)
Vohr BR, Oh W, Stewart EJ, Bentkover JD, Gabbard SA, Lemons J, Papile LA, Pye R. An economic evaluation of universal infant hearing screening. Presented at Annual Meeting of American Academy of Pediatrics. Washington, DC. October, 1999. (1999)
Bentkover JD, Field C, Greene EM, Plourde V, Casciano J. The economic burden of irritable bowel syndrome in Canada. Canadian Journal of Gastroenterology (Canada) 1999; 13(Suppl. A):89A-96A. (1999)
Bentkover JD, Stewart EJ, Magar RM, Saffar JM, Greene EG, Parison D. An economic evaluation of hypertension in Ontario. Presented at the International Society of Pharmacoeconomics and Outcomes Research International Meeting, Washington, DC; May 1999. (1999)
KPMG. Biopharmaceutical Industry Key Issues Survey 1996. (1996)
Bentkover JD, Minnear M. Is managed care friend or foe? Scrip Magazine 1996. (1996)
KPMG. Integrated Patient Care: Managing Health Care Costs, Maximizing Health Care Value and Quality 1996. (1996)
Bentkover JD, Feighner JP. Cost Analysis of paroxetine versus imipramine in major depression. PharmacoEconomics (New Zealand) 1995; 8(3):223 232. (1995)
Lapierre Y, Bentkover JD, Schainbaum S, Manners S. Direct cost of depression: analysis of treatment costs of paroxetine versus imipramine in Canada. The Canadian Journal of Psychiatry 1995; 40(7):370-377. (1995)
Bentkover JD, Baker AM. Health care policy reform: implications for the pharmaceutical industry. Journal of Research in Pharmaceutical Economics 1994; 5(3):17-35. (1994)
Bentkover JD, Baker AM, Kaplan H. Nabumetone in elderly patients with osteoarthritis: economic benefits versus ibuprofen alone or ibuprofen plus misoprostol. Pharmacoeconomics 1994; 5(4):335-342. (1994)
Bentkover JD, Champion A. Economic evaluation of alternative methods of treatment for diabetic foot ulcer patients: Cost-effectiveness of platelet releasate and wound care clinics. Wounds 1993; 5(4):207-215. (1993)
Bentkover JD. Health economics – Current practices in Europe and the US. Talking Points. Scrip 1993. (1993)
Bentkover JD, Lash C. Health care reform under the Clinton administration: A Stakeholder's Guide. Spectrum 1993 Mar; 44-1–44-13. (1993)
Bentkover JD, Sheshinski RH, Hedley-Whyte JH, Warfield CA, Mosteller F. Low back pain: Laminectomies, spinal fusions, demographics and socioeconomics. International Journal of Technology Assessment on Health Care (England) 1992; 8(2):309-317. (1992)
Bentkover JD, Baker AM. Prosperous changes: New pricing plans spell success. Pharmaceutical Executive 1992 Nov. (1992)
Getz KA, Bentkover JD. The impact of AIDS on the insurance industry. Journal of the American Society of CLU & CHFC 1992; 54-60. (1992)
Bentkover JD, Baker AM. Achieving a competitive edge in the more-challenging U.S. health care regulatory and delivery environment. Spectrum 1991; 22:1-9. (1991)
Bentkover JD. Reducing high blood cholesterol levels with drugs. JAMA 1991; 265(15). (1991)
Bentkover J, Hughes R. U.S. Health Care Trends Through 1990. Impact. 1980:1¬16. (1990)
Stason WB, Bentkover JD. Insights from the VA quality management system project. VA Practitioner 1989; 6(11):35-44. (1989)
Bentkover JD, Stason WB. Cost-benefit and cost-effectiveness analysis in the evaluation of treatment for cardiovascular disease. Costs of Illness and Benefits of Drug Treatment 1989; 35-44. (1989)
Vinger P, Bentkover J, Sullivan R, Kalin J. The ice hockey face guard: health care costs and ethics. In: Castaldi C, Hoerner E, eds. Safety in ice hockey. American Society for Testing and Materials, 1989:58-62. (1989)
Bentkover J. CBA/CEA of pharmaceuticals: methods and applications. Drug Information Journal. 1988; 22:291-309. (1988)
Bentkover J, Caper P, Schlesinger M, Suldan J. Medicare's payment of hospitals. In: Blumenthal D, Drumheller P, Schlesinger M, eds. Renewing the Promise: Medicare and Its Reform. Oxford University Press, 1988:90-115. (1988)
Schlesinger M, Bentkover J, Blumenthal D, Custer W, Musacchio R, Willer J. The privatization of health care and physicians' perceptions of access to hospital. services: profits, competition and multi-hospital corporations. The Milbank Quarterly. 1987: 65(1):25-58. (1987)
Willer J. Multi hospital systems and access to health care. In: Rossiter L, Wilensky G, eds. In: Advances in health services research. JAI Press, 1986. (1986)
Harvard Medicare Project. Medicare: Coming of Age. Cambridge, MA:Division of Health Policy Research and Education, 1986. (1986)
Bentkover, JD, VT Covello, J Mumpower. Benefits Assessment: The State of the Art. Springer, 1986. (1986)
Blumenthal D, Schlesinger M, Drumheller P. The Harvard Medicare Project. The Future of Medicare. New England Journal of Medicine. 1986; 314:722-728. (1986)
Bentkover J, Venable A. Case Study: Teamsters Central States Health and Welfare Fund, Houston, TX. In: Boland P, ed. A Guide to PPOs Dow Jones-Irwin for Purchasers, Payors and Providers, 1985; 1085-1093. (1985)
Bentkover JD, Schroeder RE, Lee AJ. Effects of rate review on the financial viability of New York hospitals: a retrospective assessment. Hospital and Health Service Administration 1985; 30(3):94-105. (1985)
Bentkover JD. Choice, costs and competition. Bests Rev Life Health Insur Ed 1984; 84(9):12-24. (1984)
Bentkover J. New ways to hold down the soaring cost of health benefits. Regardless of the Company's Size. Boardroom Reports, 1984:13(3):5-6. (1984)
Bentkover J with Mundel D. Health Cost Still Puzzles. Boston Business Journal. 1984; (1984)
Tolpin H, Bentkover J. Economic cost of illness: decision making applications and practical considerations. In: Scheffler R, Rossiter L, eds. Advances, in health economics and health service research, Vol. 4, pp. 165 198, 1983. (1983)
Bentkover J, Lee AJ, Vakalis N. Medical manpower for Ontario. Toronto, Canada: The Ontario Council of Health, 1983. (1983)
Bentkover JD, Feeley FG, Hancock R, Johnston J, Lawrence D, Tilson H. An evaluation of a model health plan for the medically needy in Multnomah County, Oregon. Public Health Rep 1982; 97(3):244-50. (1982)
Bentkover J, Feeley F. Is Competition the Cure for Rising Health Care Costs? Synapse. 1982:4. (1982)
Bentkover J, Drew P. Cost benefit/cost effectiveness of medical technologies: a case study of orthopedic joint implants. In: The implications of cost-effectiveness analysis of medical technology, Washington, D.C.: U.S. Government Printing Office, 1981. (1981)
Bentkover J. Reagan Economics: Implications for Health Care. Synapse. 1981:3. (1981)
Tolpin H, Bentkover J. The economics of sports injuries. In: Vinger P, Hoerner E, eds. Sports Injuries: The Unthwarted Epidemic. Littleton, MA: PSG Publishing, 1981, 1986: 45-56. (1981)
Lewit EM, Bentkover JD, Bentkover SH, Watkins RN, Hughes EF. A comparison of surgical assisting in a prepaid group practice and a community hospital. Med Care 1980; 18(9):916-929. (1980)
Wolfe H, Bentkover J, Schauffler H, Venable A. Health care cost containment: challenge to industry. New York: Financial Executives Research Foundation, 1980. (1980)
Sloan F, Bentkover J. Access to Ambulatory Care and the U.S. Economy. Lexington, MA: D.C. Health & Company, 1979. (1979)
Bentkover J. Venable A, Wolfe H. Implications of Health Care Cost Containment for U.S. Employers and the Health Care Industry. Impact. 1979:1-12. (1979)
Dumbaugh K, Bentkover J, Neuhauser D. Public hospitals: an evaluation. In: Health services: the local perspective. Montpelier, Vermont: Levin A, ed. Capital City Press, Proceedings of the Academy of Political Science, 1977; 32(3):148-158. (1977)