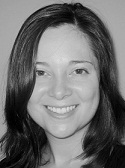 Rosa Baier, MPH
Teaching Associate
Department of Health Services, Policy and Practice
Work
:
+1
401
-
528
-
3205
My work focuses on measuring and improving the quality of health care, with an emphasis on public reporting and cross-setting care transitions. Overall, my goal is to collaborate with healthcare providers, stakeholders and researchers to implement and evaluate sustainable systems change that improves care and experience for vulnerable patients. I enjoy working with undergraduate and graduate students on a variety of quality improvement projects.
Biography
Rosa Baier, MPH earned a BA in Public Health from Wellesley College and a MPH from the Program in Public Health at the School of Public Health of Brown University. Her graduate research with Drs. Vince Mor and David Gifford focused on nursing home quality measurement. Her subsequent research has focused on public reporting and cross-setting care transitions. She is Senior Scientist at Healthcentric Advisors, a Providence-based non-profit quality improvement agency.
Research Description
I am principal investigator of an Agency for Healthcare Research and Quality project to develop and test consumer-centric home health public reports. My co-investigators and I interviewed patients/families and case managers to learn what consumers want in a public report. We are now developing a new consumer-centric report. Next, we will randomize hospitalized patients to receive either an existing report or the new report, and evaluate the impact on their home health agency choices and post-discharge outcomes.

I also lead the Rhode Island Department of Health's Healthcare Quality Reporting Program, which publishes clinical quality measures and patient satisfaction for a variety of provider settings (home health agencies, hospitals, nursing homes) and structural measures of health IT adoption for licensed independent practitioners (physicians, advanced practice registered nurses and physician assistants). I am the state's designated HAI Coordinator.

Finally, I am on the leadership team of a Medicare program to improve the safety of patients' care transitions across the continuum. My work includes developing and disseminating a series of setting-specific Safe Transitions Best Practices Measures. We developed these measures using a consensus process to set community standards for provider-to-provider communication and patient activation. The hospital and community physician best practices have been incorporated into payor-provider contracts.
Affiliations
Healthcentric Advisors (2002-present)
Rhode Island HAI Coordinator, Centers for Disease Control and Prevention (2009-present)
Board of Directors, Rhode Island Public Health Institute (2010-present)
Blue Cross & Blue Shield of Rhode Island Corporation (2013-present)
Selected Publications
Limpahan LA, Baier RR, Gardner RL. Reducing care fragmentation during patient transitions: Emergency department care transition best practices. Am J Emerg Med 2013 Sep;31(9):1297-301. (2013)
Baier RR, Keough L, McDonald J. Standards of professional conduct for transitions of care -- who is responsible for what? Medicine/Health RI. Nov; 26-32. (2013)
Baier RR, Morphis B, Marsella M, Mermel LA. Clostridium difficile surveillance: a multicenter comparison of LabID events and use of standard definitions. Infect Control Hosp Epidemiol 2013 Jun;34(6):653-5. (2013)
Voss R, Gravenstein S, Baier RR et al. Recruiting hospitalized patients for research: How do participants differ from eligible nonparticipants? J Hosp Med. 2013 Apr;8(4):208-14. (2013)
Baier RR, Gardner RL, Coleman EA, Jencks SF, Mor V, Gravenstein S. Shifting the national dialogue from hospital readmissions to bundled utilization measures. Journal of American Managed Care. ePub 19 Jun 2013. (2013)
Chang L, Gardner R, Baier RR, Trivedi A. Eligibility for financial incentives and electronic medical record use among physicians. Med/Health RI 2012; 95 (11): 358-62. (2012)
Baier RR, Gardner R, Buechner J, Harris Y, Gifford DS. Creating a survey to assess physicians' adoption of health information technology. Med Care Res Rev 2012 Apr; 69(2): 231-45. Epub 2011 Dec 6. (2012)
Yan H, Gardner R, Baier RR. Beyond the Focus Group: Understanding Physicians' Barriers to EMR Use Across a Wide Spectrum of Specialties and Practice Settings. Jt Comm J Qual Safet Apr 2012; 38(4): 184-191. (2012)
Baier RR, Gardner R, Gravenstein S, Besdine R. Partnering to Improve Hospital-Physician Office Communication through by Implementing Care Transitions Best Practices. Health/Medicine RI. June 2011. (2011)
Voss R, Gardner R, Baier RR, Butterfield K, Lehrman S, Gravenstein S. The Care Transitions Intervention: translating from efficacy to effectiveness. Archives of Internal Medicine; 2011; 171(14):1232-1237. (2011)
Viner-Brown S, Baier RR. Central line-associated bloodstream infections (CLABSI) in Rhode Island. Health/Medicine RI 2010 October: 289-290. (2010)
Baier RR, Gravenstein S [Guest Editors of Special Issue]. Curbing healthcare-associated infections. Health/Medicine RI 2010 October: 260. (2010)
Jiang Y, Baier RR, Viner-Brown S. Burden of hospital-onset Clostridium difficile infections in patients discharged from Rhode Island hospitals, 2010-2011: Application of Present-on-Admission Indicators Infection Control and Hospital Epidemiology. Infection Control & Hospital Epidemiology. In press. (2010)
Baier RR, Voss R, Morphis B, Viner-Brown S, Gardner R. Rhode Island Physicians' Health Information Technology (HIT) Use, 2009-2011. Health/Medicine RI. June 2011. (2009)
Baier RR, Butterfield K, Patry G, Harris Y, Gravenstein S. Identifying star performers: The relationship between ambitious targets and nursing home QI. J Am Geriatr Soc Aug 2009 57 (8):1498-1503. (2009)
Buechner JS, Baier RR, Gifford DR. The RI survey of physician HIT adoption. Health/Medicine RI 2008 Feb; 91 (2): 64. (2008)
Baier RR, Butterfield K, Harris Y, Gravenstein S. Aiming for star performance: The relationship between setting targets and improved nursing home quality of care. J Am Med Dir Assoc 2008; 9 (8): 594-598. (2008)
Baier RR, Gifford DR, Mor V. Reporting nursing home quality in RI. Health/Medicine RI 2005 June; 88 (5): 186-7. (2005)
Baier RR, Gifford DR, Patry G et al. Ameliorating pain management in nursing homes: A collaborative quality improvement project in Rhode Island. J Am Geriatr Soc 2004 Dec. (2004)
Baier RR, Gifford DR, Lyder C et al. Quality improvement for pressure ulcer care in the nursing home setting. J Am Med Dir Assoc 2003 Nov-Dec; 4(6): 291-301. (2003)