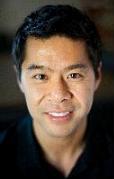 Kevin Gee, Ed.D.
Lecturer in Public Policy
Center for Public Policy & American Institutions
Dr. Kevin Gee specializes in the application of experimental and quasi-experimental designs in evaluating the impact of policies and programs that affect the quality of the educational experiences that marginalized groups receive both in the United States and developing countries. He also investigates how policies and programs that support the health and well-being of children in the developing world can promote their educational development.
Biography
Dr. Kevin Gee received his Ed.D. from Harvard University in May 2010. Prior to Harvard, he attended the School of International Relations and Pacific Studies (IR/PS) at the University of California at San Diego where he earned his Master's degree in International Affairs with a specialization in International Development & Nonprofit Management. His research focus on education policy is inspired by and grounded in his own teaching experiences both in the U.S. and abroad—he was an afterschool bi-lingual (Cantonese and English) enrichment instructor and an English as a Second Language (ESL) Instructor in San Francisco; he also was an instructor in English at Zhongshan (Sun Yat-sen) University in Guangzhou, China.
Research Description
Currently, I am collaborator on two primary projects:

1. A randomized field trial of a teacher professional development program that seeks to enhance the English language skills of English Language Learners (ELLs) across the Hawaiian and the South Pacific Islands (with Berkeley Policy Associates under contract with Pacific Resources for Education and Learning (PREL)). For this project, I am helping analyze whether the professional development program causes changes in teachers' knowledge and classroom practices. I also have conducted extensive qualitative fieldwork for this project across schools in Hawaii and American Samoa.

2. A randomized field trial of a school based anti-malaria treatment program in Kenya (with Professor Matthew Jukes, Harvard University). For this project, I am estimating how anti-malarial treatment can cause the cognition of particular subgroups of adolescents who are at risk of malaria to improve more rapidly over time. I also am investigating whether adolescents' cognitive functioning responds differently to receiving more or less doses of anti-malaria treatment.

My past projects include:

1. A study of the effects of inquiry based teaching practices on the science achievement of 15 year olds across the U.S. and abroad (with Professor Kenneth Wong, Brown University). (2008-9)
2. An evaluation of how Save the Children's programming in School Health and Nutrition (SHN) and Basic Education (BE) affects the educational achievement of children in rural Egypt. (2008)
3. Understanding how child labor impacts the educational performance of children in Cote D'Ivoire. (2007)
Grants and Awards
Continuing Doctoral Student Award for Academic Merit, Harvard University (2005)

Entering Doctoral Student Award, Harvard University (2004)

Tim Arata Award for Advanced Language Study, UC San Diego (2003)
Funded Research
Advanced Doctoral Student Dissertation Grant, Harvard University (2009)

Dean's Summer Fellowship, Harvard University (2008)

Spencer Research Apprentice Fellowship, Harvard University (2006)
Teaching Experience
Economics of Education, Education Policy Challenges, Microeconomics for Public Policy Analysis, Policy Analysis & Program Evaluation
Courses Taught
Economics and Public Policy (PPAI 2010)
Economics of Education II (EDUC 2350)
Education Policy Challenges (PPAI 1700G)
Educational Policy: Perspectives from Developing Countries (PPAI 2300)
Policy Analysis & Program Evaluation (PPAI 1200)
Selected Publications
Gee, K. A. (in press, 2011). Oxford Bibliographies Online (OBO): The Economics of Education. Oxford University Press. (2011)
Gee, K.A. (2011). The Sent-down Youth of China: The Role of Family Origin in the Risk of Departure to and Return from the Countryside. History of the Family. 16 (3): 190-203. (2011)
Gee, K. A. (2010), Reducing Child Labour Through Conditional Cash Transfers: Evidence from Nicaragua's Red de Protección Social. Development Policy Review, 28: 711–732. doi: 10.1111/j.1467-7679.2010.00506.x (2010)