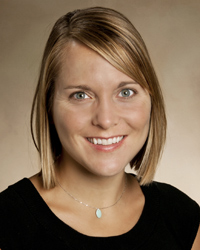 Barbara Jandasek, Ph.D.
Assistant Professor of Psychiatry & Human Behavior
Department of Psychiatry & Human Behavior
Biography
Barbara Jandasek, PhD is an Assistant Professor of Psychiatry and Human Behavior (Research) at the Warren Alpert Medical School of Brown University. She is a licensed clinical psychologist who specializes in pediatric psychology and has been a staff psychologist at Rhode Island Hospital since 2010. She is a clinical supervisor for interns, residents and postdoctoral fellows in clinical psychology and serves as the Supervisor of Training for the Community Asthma Program at Hasbro Children's Hospital. In addition, she provides psychological services in Hasbro's Pediatric Heart Center. Dr. Jandasek's research interests include health disparities, pediatric asthma, cardiology, and obesity, adolescent and young adult development and the transition of responsibility for illness management, qualitative research methods, and intervention development.