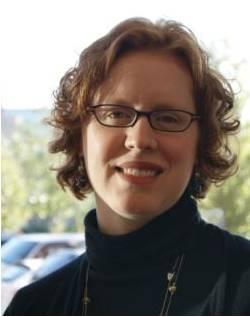 Melinda Caskey
Assistant Professor of Pediatrics
Pediatrics
Work
:
+1
401
-
274
-
1122
Dr. Caskey is interested in long-term follow-up of premature infants and the relationships between premature infants and their parents. She makes recordings of infants while being cared for in the neonatal intensive care unit and after discharge to better understand early language input to premies and how this affects their future cognitive and language skills.
Biography
Melinda is a neonatologist who is interested in the outcomes of premature infants, specifically language skills and cognition. She obtained her BS in Biology from the University of Tulsa and completed medical school and Pediatrics residency training at the University of Texas Medical Branch in Galveston. She completed her fellowship in neonatology at Brown and joined the faculty in 2011. She is currently studying early language skills of preterm infants.
Research Description
Speech and language development during early childhood in preterm infants is often delayed and the language environment in the NICU may play a role in this delay. Studies done previously have shown that the percentage of time that preterm infants are exposed to language is on average between 3 and 5% in the open bay NICU and the number of words that a preterm child hears in the NICU is associated with higher Bayley scores at 7 and 18 months corrected age.1 It has also been shown in older children that the number of words that a term child hears in early childhood has a direct impact on future IQ and speech and language development2. It is well documented that the NICU has a significant amount of background noise especially in open bay NICUs3,4, but little is known about the language environment in the single-patient room NICU and how that environment affects language development in preterm infants.

Dr. Caskey's research objectives are: 1) to analyze the language environment in a single patient room NICU and compare that to previously done work in an open bay NICU and 2) to design, implement and evaluate a language intervention for the parents of preterm infants in the NICU designed to promote language skills for their babies.
Grants and Awards
Finalist Eastern SPR Young Investigator Award, 2010
1st place-Texas Pediatric Society Resident Poster Competition-2006
Daeschner Resident Scholar Award, 2004-05 and 2005-06
Alpha Omega Alpha, 2001
Phi Beta Kappa, 1996
Affiliations
American Board of Pediatrics-through 2013
Certified Neonatal Research Network Examiner 2008-2011
Funded Research
N/A
Selected Publications
Caskey Melinda; Stephens, Bonnie; Tucker Richard; Vohr Betty. Importance of parent talk with preterm infants on the development of infant vocalizations. Pediatrics. 2011 Nov;128(5):910-6. (2011)