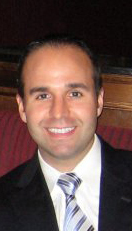 Jeffrey Scott, Ph.D.
Adjunct Associate Professor
Molecular Pharmacology, Physiology & Biotechnology
Biography
Dr. Scott is a Sr. Manager, Pre-Clinical & Clinical Research Planning at C.R. Bard, Inc. (a global medical device company), and also an Adjunct Associate Professor in the Department of Molecular Pharmacology, Physiology & Biotechnology at Brown. Dr. Scott has been integrally involved with the development and launch of fifteen 510(k) cleared medical devices for General/Plastic Surgery within the US, several of which have also been marketed globally. Dr. Scott also has a keen interest and active product development focus in Surgical Sealants/Hemostats for General Surgery and Cardiovascular Surgery. Dr. Scott currently co-teaches BIOL 1120 (Biomaterials), and incorporates his medical device industry expertise into this class to enhance the overall student experience.
Selected Publications
Garcia O and Scott, J.R. Analysis of Acellular Dermal Matrix Integration and Revascularization following Tissue Expander Reconstruction in a Clinical Relevant Large-Animal Model. Plast Reconstr Surg. 2013. 131: 741e. (2013)
Hanna E.M., Voeller G.R., Roth J.S., Scott J.R., Gagne D.H., and Iannitti D.A. Evaluation of Echo PS Positioning System in a Porcine Model of Simulated Laparoscopic Ventral Hernia Repair. ISRN Surg. 2013; 2013 (ID: 862549): 8 pages. (2013)
Martin D.P., Badhwar A., Shah D.V., Rizk S., Eldridge S.N., Gagne D., Ganatra A., Darois R., Williams S.F., Hsin-Chien T. and Scott J.R. Characterization of poly-4-hydroxybutyrate mesh for hernia repair applications. J Surg Res. 2013. 184(2):766-73. (2013)
Scott J.R., Cukiernik M.A., Ott, M.C., Bihari A., Badhwar A., Gray D.K., Harris K.A., Parry N.G., and Potter R.F. Low-dose inhaled carbon monoxide attenuates the intestinal inflammatory response elicited by hindlimb ischemia/reperfusion. Am J Physiol Gastrointest Liver Physiol. 2009; 296(1):G9-G14. (2009)
Wegiel B., Baty C.J., Gallo D., Csizmadia E., Scott J.R., Akhavan A., Chin B.Y., Kaczmarek E., Alam J., Bach F.H., Zuckerbraun B.S., and Otterbein L.E. Cell surface biliverdin reductase mediates biliverdin-induced anti-inflammatory effects via PI3K and AKT. J Biol Chem. 2009; 284(32):21369-78. (2009)
Ramlawi B., Scott J.R., Feng J., Mieno S., Raman K.G., Gallo D., Csizmadia E., Chin B.Y, Bach F.H., Otterbein L.E., and Sellke F.W. Inhaled carbon monoxide prevents graft-induced intimal hyperplasia in swine. J Surg Res. 2007; 138(1):121-7. (2007)
Scott J.R., Chin B.Y., and Bilban M.H., Otterbein L.E. Restoring Homeostasis: is heme oxygenase-1 ready for the clinic? Trends Pharmacol Sci. 2007; 28(5):200-5. (2007)
Scott J.R., Gray D.K., Bihari A., Badhwar A., Zhang X., Shan P.Y., Lee P.J., Chakrabarti S., Harris K.A., and Potter R.F. Heme oxygenase modulates small intestine leukocyte adhesion following hind limb ischemia/reperfusion by regulating the expression of ICAM-1. Crit Care Med. 2005; 33(11):2563-2570. (2005)
Badhwar A., Bihari A., Dungey A.A., Scott J.R., Albion C.D., Forbes T.L., Harris K.A., and Potter R.F. The upregulation of cytoprotective proteins during ischemic tolerance. Free Radical Bio Med. 2004; 36(3):371-379. (2004)
Wunder C., Scott J.R., Lush C.W., Brock R.W., Bihari A., Harris K.A., Eichelbronner O., and Potter R.F. Heme oxygenase modulates hepatic leukocyte sequestration via changes in sinusoidal tone in systemic inflammation in mice. Microvas Res. 2004; 68(1):20-9. (2004)
McCarter S.D., Akyea T., Lu X., Bihari A., Scott J.R., Badhwar A., Dungey A.A., Harris K.A., Feng Q., and Potter R.F. Endogenous heme oxygenase induction is a critical mechanism attenuating apoptosis and restoring microvascular perfusion following limb ischemia/reperfusion. Surgery. 2004; 136(1):67-75. (2004)
Badhwar A., Forbes T.L., Lovell M.B., Dungey A.A., McCarter S.D., Scott J.R., DeRose G., Harris K.A., and Potter R.F. Chronic lower extremity ischemia: a human model of ischemic tolerance. Can J Surg. 2004; 47(5):352-8. (2004)
McCarter S.D., Badhwar A., Scott J.R., Akyea T., Bihari A., Dungey A.A., Harris K.A., and Potter R.F. Remote liver injury is attenuated by adenovirus-mediated gene transfer of heme oxygenase-1 during the systemic inflammatory response syndrome. Microcirculation. 2004; 11(7):587-95. (2004)
Ott, M.C., Scott J.R., Bihari A., Gray D.K., Harris K.A., and Potter R.F. Inhaled carbon monoxide alters liver microcirculatory deficits and inflammation following hindlimb ischemia/reperfusion. FASEB J. 2004;19(1):106-8. (2004)
McCarter S.D., Scott J.R., Lee P.J., Zhang X., Choi A., McLean C.A., Badhwar A., Dungey A.A., Bihari A., Harris K.A., and Potter R.F. Co-transfection of heme oxygenase-1 prevents the acute inflammation elicited by a second adenovirus. Gene Ther. 2003; 10(19):1629-35. (2003)
Badhwar A., Dungey A.A., Harris K.A., Scott J.A., McCarter S.D., Scott J.R., Forbes T.L., and Potter R.F. Limitations of ischemic tolerance in oxidative skeletal muscle: perfusion versus tissue protection. J Surg Research. 2003; 109, 62-67. (2003)
Scott, J.R. and Fox-Robichaud, A.E. Hepatic leukocyte recruitment in a model of acute colitis. Am J Physiol Gastrointest Liver Physiol. 2002; 283(3):G561-G566. (2002)