Animated Atlas of African History
1879-2002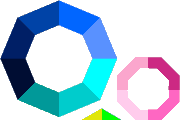 Welcome to the Animated Atlas of African History! This map gives a year-by-year presentation of selected themes in the history of Africa between 1879 and 2002. Toggle buttons allow you to select which thematic layers to activate. Choices include:
Territory names
Changing boundaries, imperial rulers and political systems
Violent conflicts
Economic and demographic trends
You can advance or reverse the chronology and change the speed with "play," "fast forward," and "rewind" buttons. The site also offers a textual summary of the year-by-year changes. The Flash-based animation may be operated interactively on the web or downloaded as Mac OS X or Windows executibles.
The AAAH is designed to be an instructional tool at the secondary and college levels as well as for the general learner. It is subject to revisions based on new research and user feedback. Please check often for the latest version.
| | | | |
| --- | --- | --- | --- |
| | Updated | Size | Access |
| AAAH on the Web | 2008.2.08 | 366K | view |
| AAAH for Mac OS | 2008.2.08 | 1.6M | download |
| AAAH for Windows | 2008.2.08 | 3.8M | download |
©
2004-2008 Nancy Jacobs and Rolando Peñate.
This work is licensed under a
Creative Commons License
.