Providence, Rhode Island
Providence, a city of 170,000 combines the charm of a small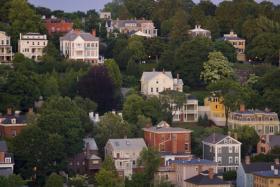 New England town with the energy of a thriving city. The downtown area is easily accessible by air, rail and car. TF Green Airport is a short, 10 minute drive from the city center, and the Amtrak station is located right downtown, within easy walking distance of the Convention Center and hotels.
The city and the surrounding area offer many opportunities for sightseeing and recreation, from the nearby Newport Mansions to Rhode Island's scenic coastline, to beautiful Block Island and Cape Cod.
For more information about Providence and the surrounding area, click here.
For more information about Rhode Island, click here.
Scientific Meeting
The ASB 2010 meeting will be held at the Rhode Island Convention Center (RICC) in downtown Providence, RI. Opened in 1993, the RICC is a modern, multipurpose facility. It is located in the heart of downtown Providence, surrounded by hotels, restaurants, stores, historical and cultural attractions, all within a few minutes walk. The Brown University campus is located ~0.4 miles east on beautiful college hill (15 minutes by foot or five minute bus ride from Kennedy Plaza), and ~1.0 mile from the Rhode Island Hospital Orthopaedic Biomechanics Lab. The RICC floor plan is ideal for our ASB meeting, allowing 3 simultaneous sessions and one continuous poster session lined with exhibitors - all on a single, glass-framed floor of the RICC.
Local Restaurants and Bars
Download (PDF) our local map and a restaurant list. (Printed copy available at Registration).
Our GOOGLE map of downtown Providence restaurants, bars and amenties, all within walking distance of the RICC and hotels.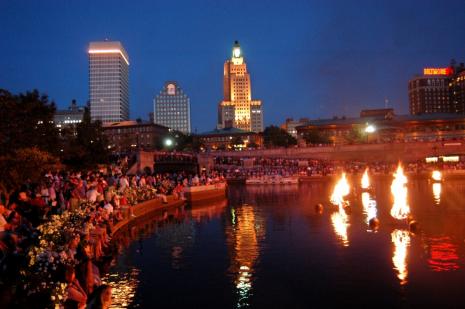 Waterfire Event in Downtown Providence