Clemens Riefler Astronomical Clock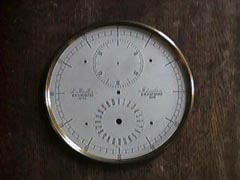 Precision clock, Serial No 35, designed by Dr. Sigmund Riefler of the firm Clemens Riefler of München, Germany in 1898. Purchased in November 1902 at a cost of 2,150 Marks, which was about $510 US (adjusted for inflation that would be equivalent to a purchase price of just over $10,000 today.) It was donated by the Brown University Class of 1875 and installed in the first floor clock vault of Ladd Observatory in December 1902.
These images were taken October 21st, 2004 after the clock was disassembled by Philip Hannah, with assistance from Michael Umbricht. The clock is currently undergoing restoration by Mr. Hannah, AWCI Certified Master Watchmaker, who has previously restored historic precision clocks at NIST.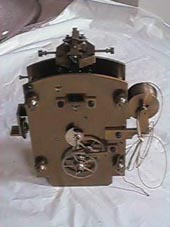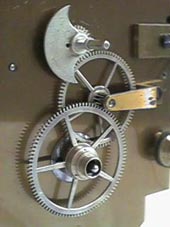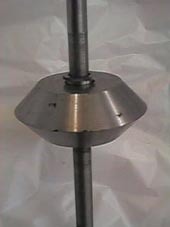 For reference, see: Diagrams of the Riefler Precision Clock.